September 28, 2012 - 5:13pm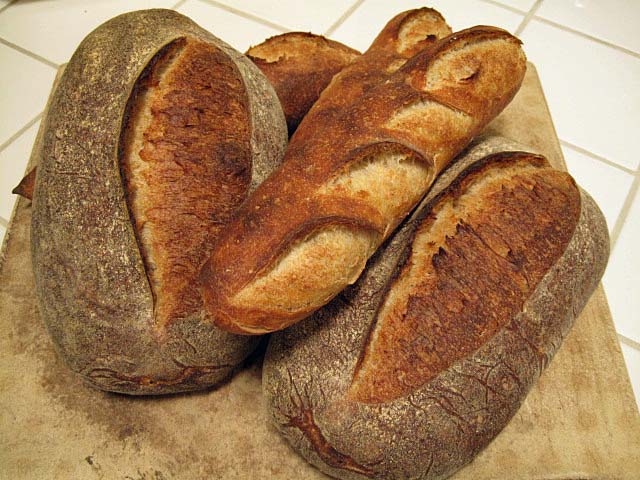 I am gradually aclimating to retirement. I still get twinges Sunday nights in anticipation of a non-existant Monday patient schedule. But this week I broke the thought habit of baking being exclusively a weekend activity. Maybe I over-compensated, but I don't think so.
Tuesday evening, I activated my starter and I put up a bulgar soaker and a whole wheat poolish in preparation for a Wednesday bake of my favorite 100% Whole Wheat Bread, the one in BBA.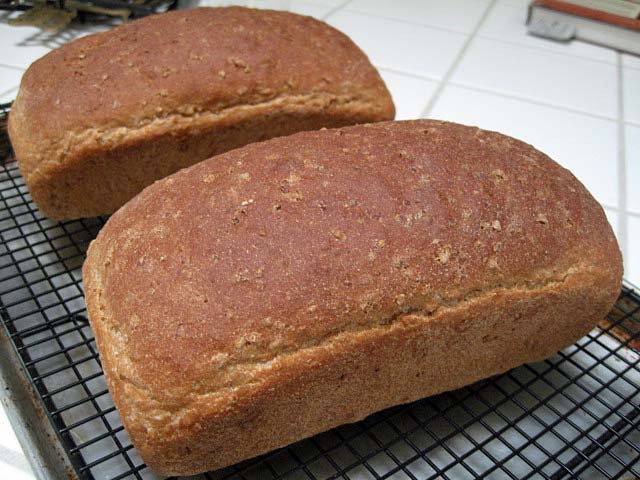 100% Whole Wheat Bread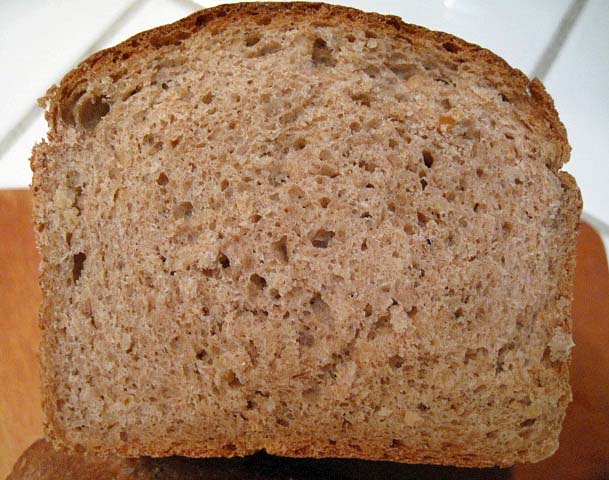 100% Whole Wheat Bread crumb
This is probably my favorite bread for almond butter on toast, BLT's and Tuna Salad sandwiches. We had all of these this week.
Wednesday evening, I fed the starter at 100% hydration for Thursday's bake of San Joaquin Sourdoughs and started on txfarmer's 36+ hour baguettes for a Friday bake.
San Joaquin Sourdough Breads
This bread is good with everything. We had some with almond butter, more with penne with butternut squash, sage and hazelnuts and more with a salad lunch.
Thursday evening, I mixed a firm levain for Hamelman's Pain au Levain with Whole Wheat. Txfarmer's baguette dough was mixed, fermented and refrigerated.
We were invited to some friends' home for dinner Friday. The response to "What can we bring?" was not hard to guess. This morning, the baguettes and Pain au Levain for dinner tonight got baked.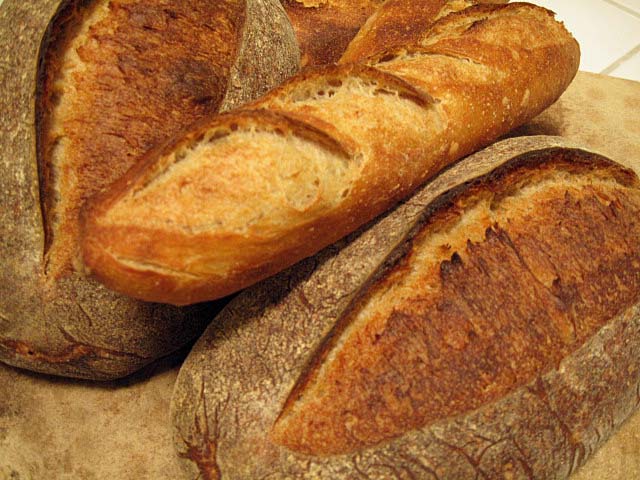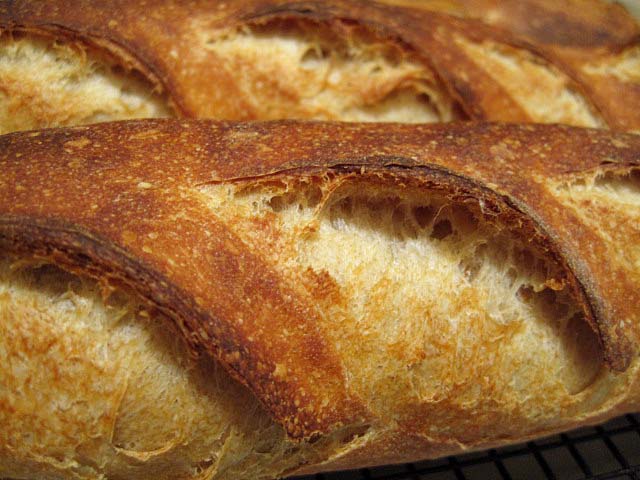 Baguette Crust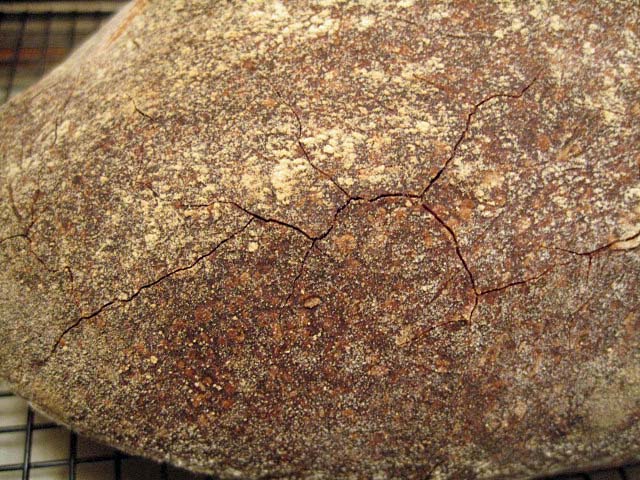 Pain au Levain with Whole Wheat crust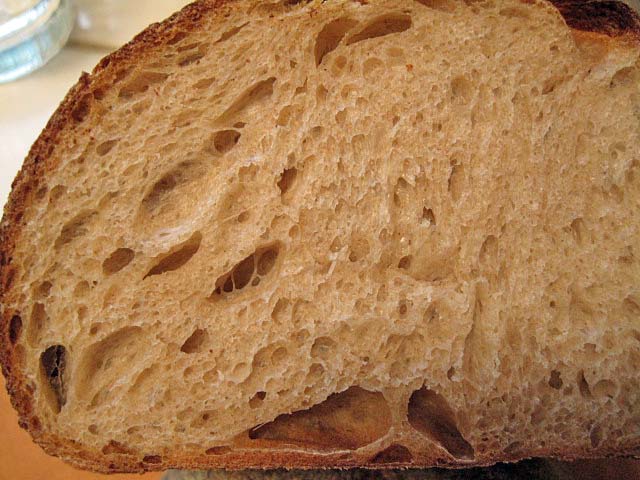 Pain au Levain with Whole Wheat Crumb
 I have the walnuts toasted for Cinnamon-Raisin-Walnut Bread.
To top off the week, my son, Joel, sent me a photo of the latest bagels he and 3-year old Sasha made this week, and he expressed some interest in "trying" to bake sourdough breads. I'll take him some starter when we visit in November. What fun!
It's just that I can't figure how I ever had time to "work."
David