September 24, 2012 - 10:05pm
Bakeries in Siem Reap, Cambodia (Southeast Asia)
Note: I had posted this on TFL's forum (Photos & Photography). However, I'm posting it again as a blog entry in case there are those of you who might be interested but missed my post.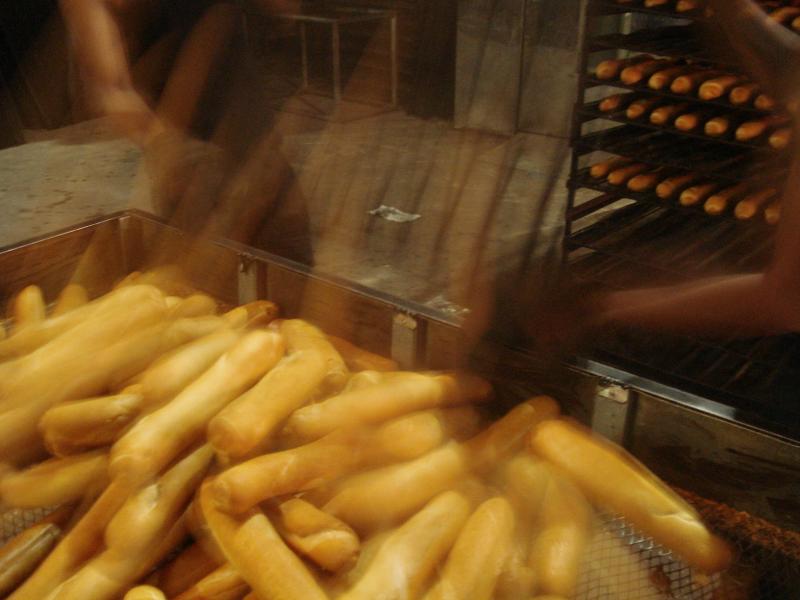 A brief introduction: I'm a Canadian-born citizen now living in a small town called Siem Reap, Cambodia (Southeast Asia). I've been living in Cambodia for nearly 3 years and, believe it or not, I'm still adapting to Cambodia's culture despite that my parents are Cambodian. 

A week ago I had moved into a new apartment, but was forced to abandon my baking equipment, most notably my convection microwave oven. Reason being, the oven did not belong to me. I bake every Sunday, or at least I try to, but having no fridge, no stove, and no oven (not to mention no Internet and no TV), I couldn't possibly bake anything unless I built a clay oven from scratch (oh, how I wish that was so...)
So, to fill that unquenchable baking void, I decided to visit a number of bakeries and document my visits by taking a series of photographs. (I apologize in advance for my amateurish photography skills.)
I hope you enjoy! 
Zita
P.S. I will upload a few of my photos into this post to give you a sneak preview. :)