Butternut Squash Ravioli and Dill Pickles :)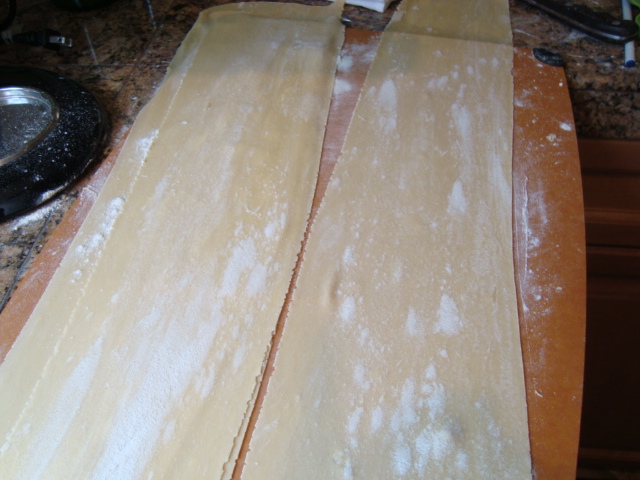 Yesterday I picked up some nice pickling cucumbers.  Since mine were a total flop trying to grow them in my tiny garden space...it's just gotten to shady with my pepper tree.  I'd rather have the shade and stick to the farmer's markets..we have so many.  I don't know why I even attempt to grow anything with all the locally available produce.  Well, I really do know why..it's fun to grow things.  Even my tomatoes were a flop this year...but not the tomato worms..yikes..I cringe at those things and will pick them off sqirmming more than they do.  
I also picked up some other nice organic veggies.  Among them were a nice butternut squash for the fresh ravioli.  I have been wanting to make it with my fresh supply of Caputo Italian 00 flour.
This recipe makes a lot of pasta.  Just for the fresh Ravioli for two.  I use 2 Organic Eggs, 200g C Tipo 00 flour, about a teaspoon of E.V.O.O and a pinch of salt.  
I mix it all in my food processor, until I get a nice texture that comes together in a ball and is not sticky..comes away from my fingers nicely.  I use extra flour while kneading the dough and making the pasta on my Artisan King Arthur (oops edit) thats a Kitchen Aide Mixer using, my pasta roller attachment.
Fresh Pasta Made With Italian Caputo Tipo 00 Flour
6 Organic Eggs
600 G Caputo Tipo 00 Flour
pinch of salt to taste
1 TBsp. Extra Virgin Olive Oil
For the Butternut Squash Filling and Cream Sauce.  
I used Fabio Vivani.com recipe.  He has a video making it.  He is so fun and entertaining to watch with many wonderful recipes.  I only changed the cookies that were added and made 1/2 a recipe.  I used some wonderful Italian Lady Fingers from Italy I picked up a Sprouts.  They are dry crispy with a slight sweetness...just delicious.
Dinner was delicious.   Light, Butternut Squash Raviolies, perfect for a hot summer day.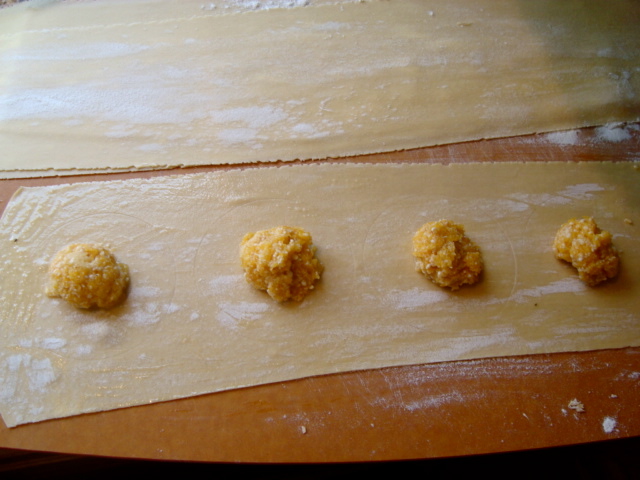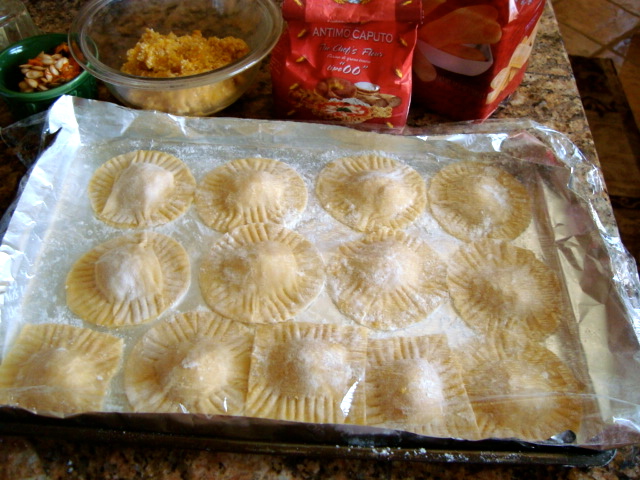 It's hard to get a photo before things get eaten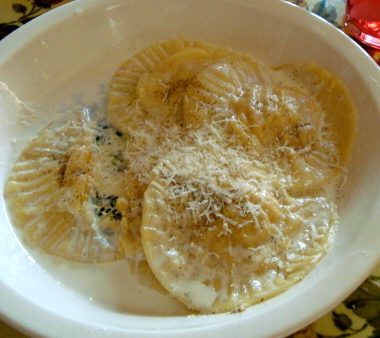 Easy Dill Pickles-  Great for just making a few jars at a time as your pickling cucumbers ripen.
I like Cold Packed pickles and peppers.  They are the firmest
Wash, slice, pack pickling cucumbers into Sterilized jars.  Use approved canning jars and rims with new seals for safe processing.
In a pot add 3 cups water, 2 cups 5% white vinegar/ or you can use apple cider vinegar, 1/8 cup pickling salt more or less to taste.  More is your making a lot of jars.  Bring to boil..turn down heat and keep hot until ready to ladle into jars.
I added a couple peeled garlics, lots of  fresh dill..I didn't have it so used dried.  Some pepper corns, a small amount of dried red pepper, pinch or two,  mustard seeds to each jar according to your taste...about a teaspoon per jar.  Fill to 1/2 head space with vinegar mixture. 
Remove bands and lids from hot water and skew into place.
Process in a hot water bath for 15 minutes.  
Remove and let sit several hours until cooled and you'll hear a 'pop' they've sealed..or press cooled top and if it pops..it didn't seal..just refrigerate and eat after allowing at least 2 weeks to full flavor.  Store 'sealed' jars in a cool place for at least 2 weeks for full flavor to develope.  Refrigerate before eating..they always taste better that way.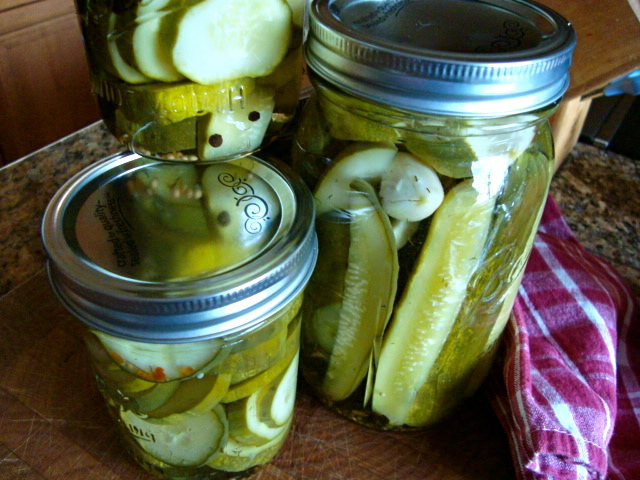 Sylvia