Whenever I make bread my main goal is volume. Admittedly this isn't the most rewarding feature of bread but I am a technical junkie and love taking things to the limit. Not to mention, I love super-light bread.
This loaf is somewhat akin to the improved loaf [1] I made a few months ago but uses acidity from sourdough to boost volume. Milk and diastatic malt are used to soften the crumb.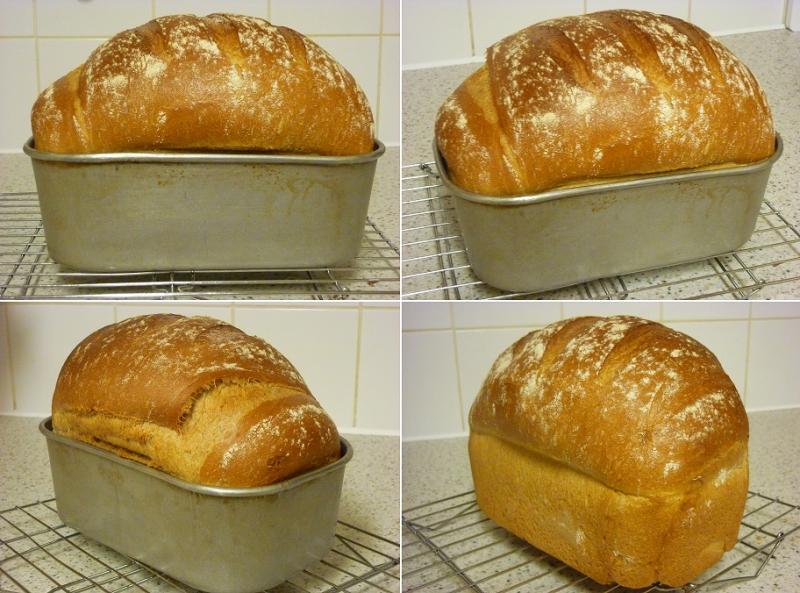 Ingredients:
320g Very strong Allinson flour (High gluten)
200g Water
200g Skimmed milk
153g 00 flour
~77g Italian sourdough (~45% hydration)
55g Wholemeal flour
22g White spelt
22g Red malt
10g Salt
6g Diastatic malt
2g Instant yeast
Method:
Mixed dry to wet. Fermented 3-4hrs @ ~30C until tripled. Kneaded by hand until satisfied, 5-10 mins á la Bertinet.
Rounded and left to rest for 20-30 mins at which point it was significantly swollen.
Shaped tightly and placed in the tin.
Proved for 45mins-1hr. Baked with steam, oven off for first 8 of a total 45mins.
Crumb: