Laurel Kitchen's Feather Puff Bread
I've always wanted to try Laurel's Whole wheat buns, and last weekend I had the chance to try one. I've chosen the feather Puff recipe, which is an enriched 100% whole wheat bread from the book: (Laurel's Kitchen bread book: a guide to whole grain breadmaking). The recipe calls for  eggs, honey, butter, cottage cheese, and good deal of kneading (15 minutes kneading at least), and makes for wonderfully light buns (for whole wheat, that is!).I had no cottage cheese, and decided to do without it altogether.
The author does promise outrageous lightness of the bread when kneaded properly, and boy was she right!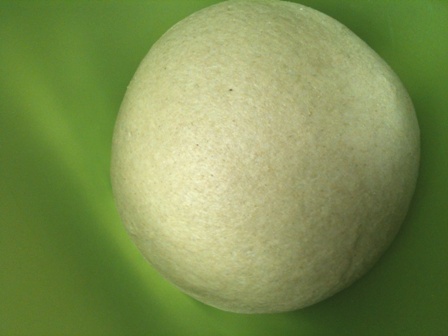 Shaped Buns: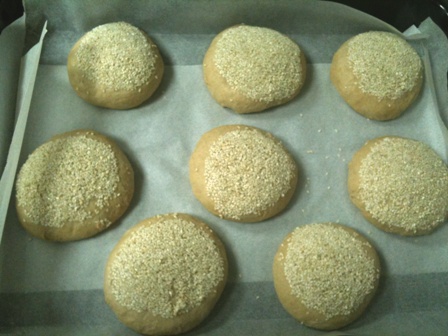 Fairly light buns!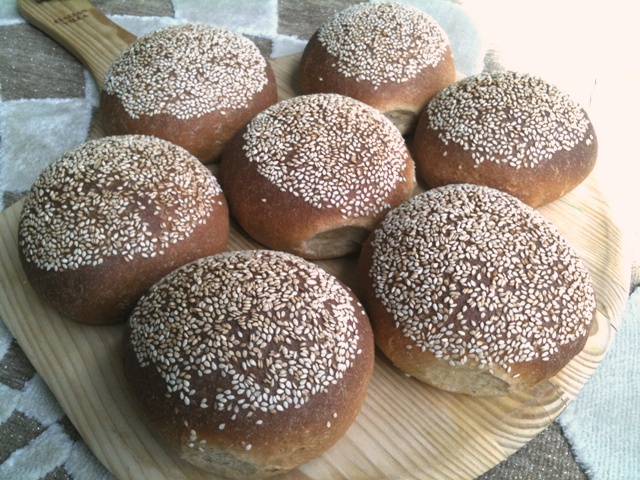 Even, smooth texture: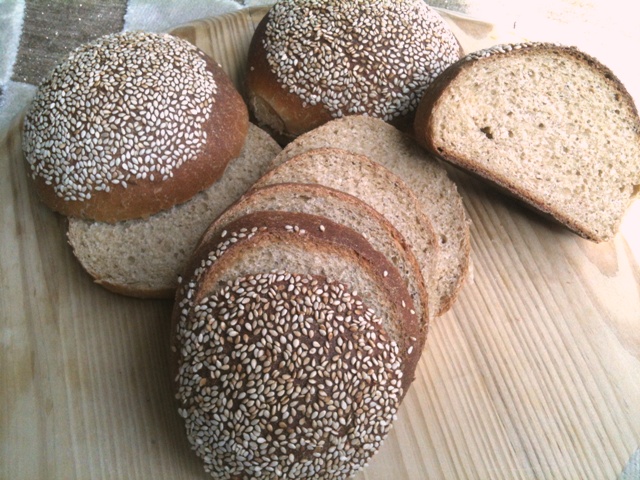 A close look: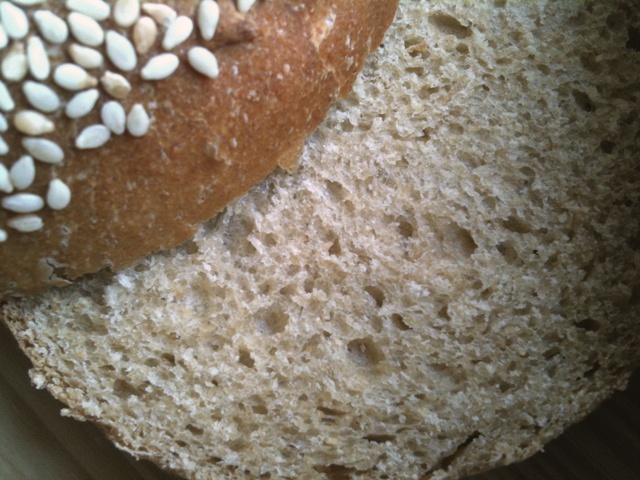 The crust is soft, and full of flavor, and the crumb is light, soft, yet dry. The eggs have contributed to the dryness of the crumb. The sesame seeds add a nutty flavor to the buns, and the bread has some pronounced sweet under tones, due to the Honey.
Although the recipe is a straight dough, with no preferment, it is an excellent healthy, and all purpose bread that is good with any food.
Khalid