August 20, 2012 - 10:14pm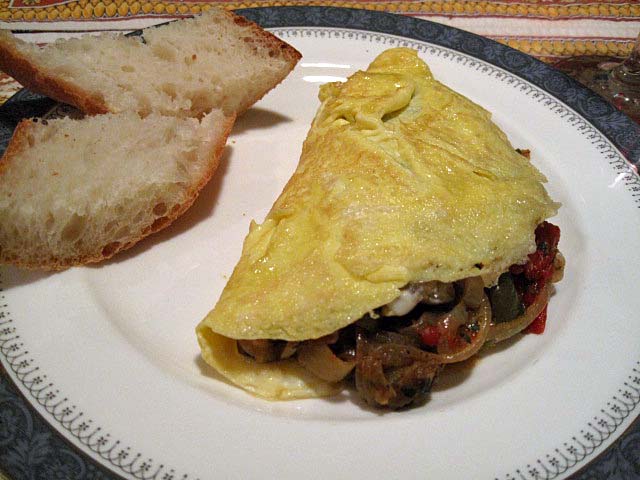 In a way, today was "really" the first day of my retirement. Our granddaughters are back in their parents' keeping. I'm not teaching this week. I discovered a couple of changes in my cooking and baking, compared to my approach pre-retirement.
The only quasi-business items on my to-do list involved phone calls only. So, I had lots of discretionary time. On Saturday, at the farmer's market, we had decided ratatouille omelets sounded like a great dinner for Monday night. I have always made a somewhat shortcut version in the past. Today, I did it "right," following Julia Child's recipe to the letter - the eggplant, zucchini and onions/peppers/garlic mix each sautéed separately. No canned tomatoes, but a mix of vine-ripened heirloom tomatoes, peeled, seeded and hand cut in strips. No need to compromise to save time.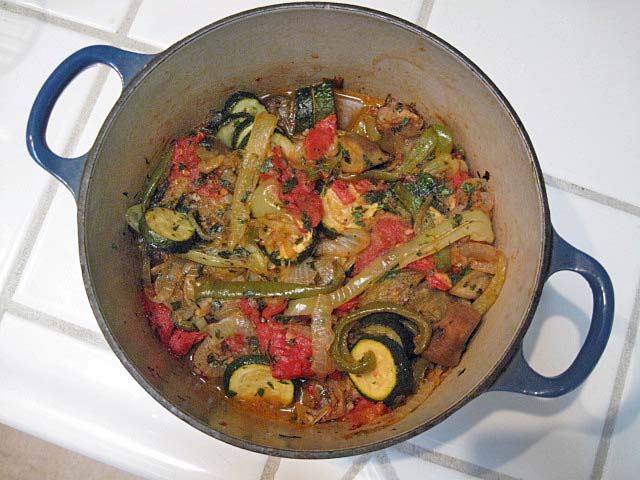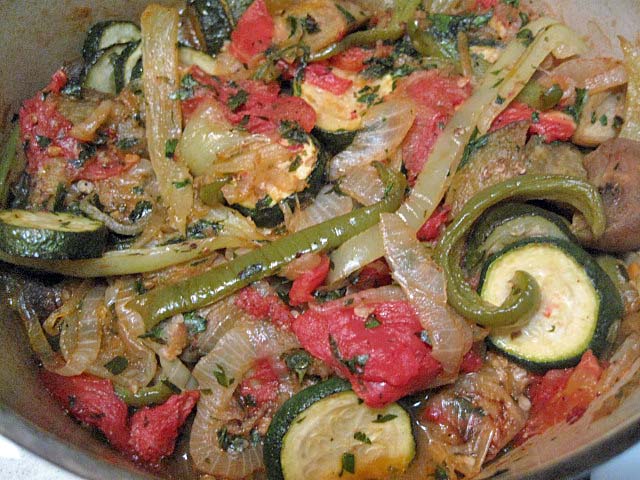 This morning, it occurred to me that our omelets really needed to be accompanied by fresh-baked baguettes. If I'd thought about it last night, I'd have made a poolish, but I didn't, so they needed to be "straight dough" baguettes. No need to run errands or prepare for the next work day. No problem at all.
I had made some surprisingly good straight dough baguettes before. They had lovely flavor but not very good crumb structure. Today, I made the version from Advanced Bread and Pastry. It is 70% hydration and calls for a very short mix and (for a yeasted baguette) a long, 3-hour bulk fermentation with 2-3 folds.
| | | |
| --- | --- | --- |
| Ingredients | Baker's % | Wt (g) |
| AP flour | 100 | 262 |
| Water | 70 | 184 |
| Yeast (instant) | 0.3 | 0.8 |
| Salt | 2 | 5 |
| Malt (powdered, diastatic) | 0.5 | 1 |
| Total | 172.8 | 452.8 |
Mix flour and water to a shaggy mass. Cover and autolyse for 20 minutes.

Add the yeast, salt and malt to the dough. Mix on low speed for 1-2 minutes, then on Speed 2 for 3.5 minutes.

Transfer the dough to a lightly oiled bowl and cover.

Bulk ferment for 3 hours with folds at 50, 100 and 150 minutes.

Divide into two equal pieces and pre-shape as logs.

Rest, covered, for 20-30 minutes.

Shape as baguettes.

Proof en couche, seam-side up, for 45 to 60 minutes.

Bake at 460 dF for 22-25 minutes, with steam for the first half of the bake.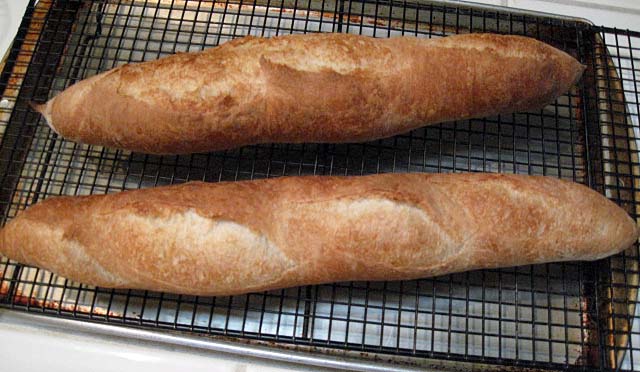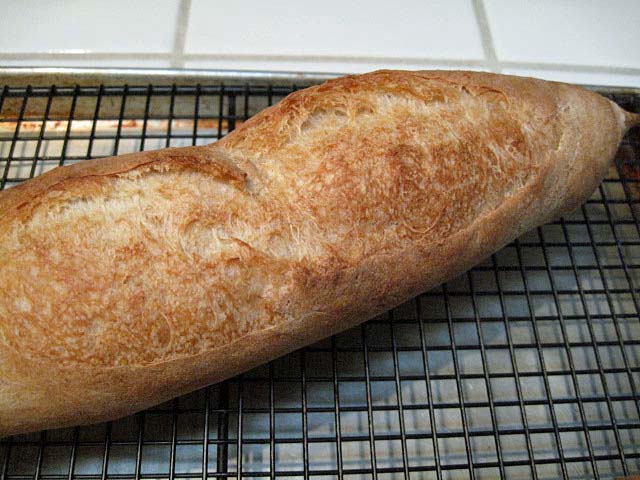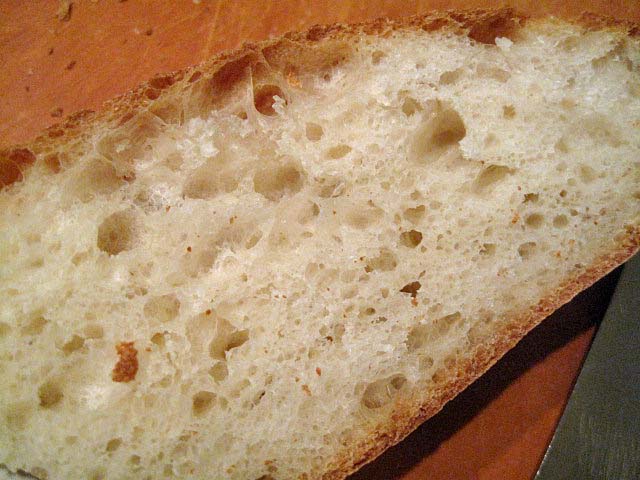 The loaves sang loudly when they were taken out of the oven. The crust was very crisp and thin. The crumb was somewhat open, more so than the other straight dough baguettes I've made. The flavor was quite good with noticeable sweetness. Really a classic baguette taste.
In hindsight, I think two folds would have been sufficient.
The ratatouille omelets were just delicious.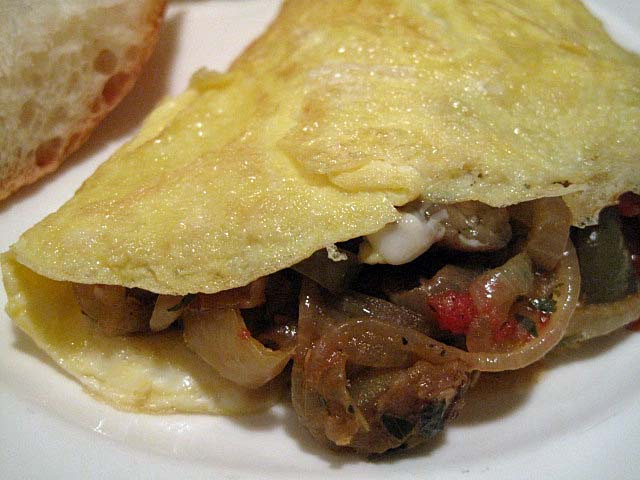 A good day.
David