Sturminster Newton Water Mill
On a flying visit to Dorset my family and I stopped off in Sturminster Newton to take a tour around the water mill. Wonderful! A very informative and interesting tour provided by delightfully friendly staff reminded us of times gone by. Fully automated machinery that is surprisingly old for the ingenuity. I highly recommend this tour.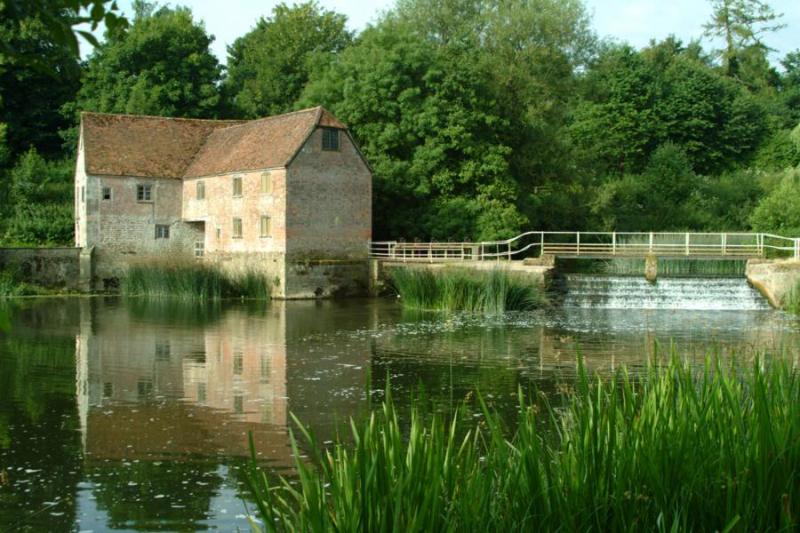 [1]
This work is licensed under a Creative Commons Attribution-Noncommercial-No Derivative Works 3.0 License [2]
At the end we were given some flour milled from locally grown wheat. Thank you Tony.

A few days later I set about making a loaf with this newly acquired flour
I can't provide a comprehensive recipe as technically this wasn't without issue and I had to make a few on the fly adjustments to my devised recipe.
To begin I sifted the flour using my drum sieve to remove the majority of the bran because I don't really like dense breads.
I fermented 80% of the flour as a Biga pre-ferment. However after around 16 hours the dough had deteriorated a little, but still, more than I would like. This flour really can't handle much fermentation.
On putting the final dough together, after even a gentle mix the dough became overly slack and so I added a little extra white flour and some stock firm sourdough to compensate.
The final dough was a little on the weak side but it still managed to almost triple in size before baking. Oven spring was fairly good too.
Fully fermented Biga, Remaining sifted flour, total removed bran and my sieve.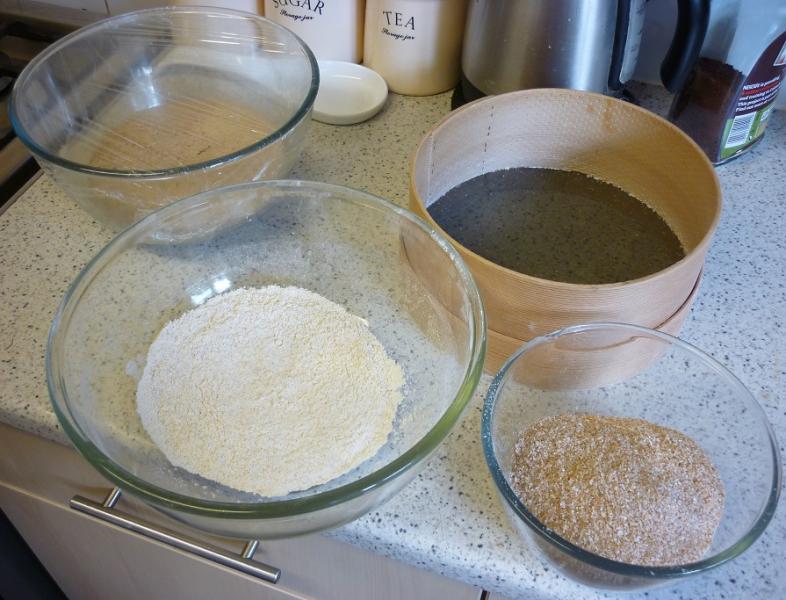 The finished loaf with some of the sieved bran sprinkled on top.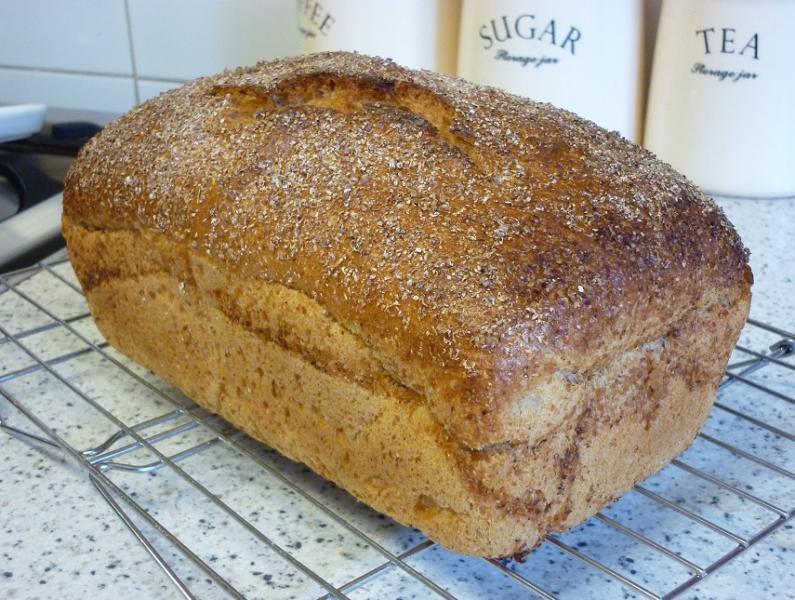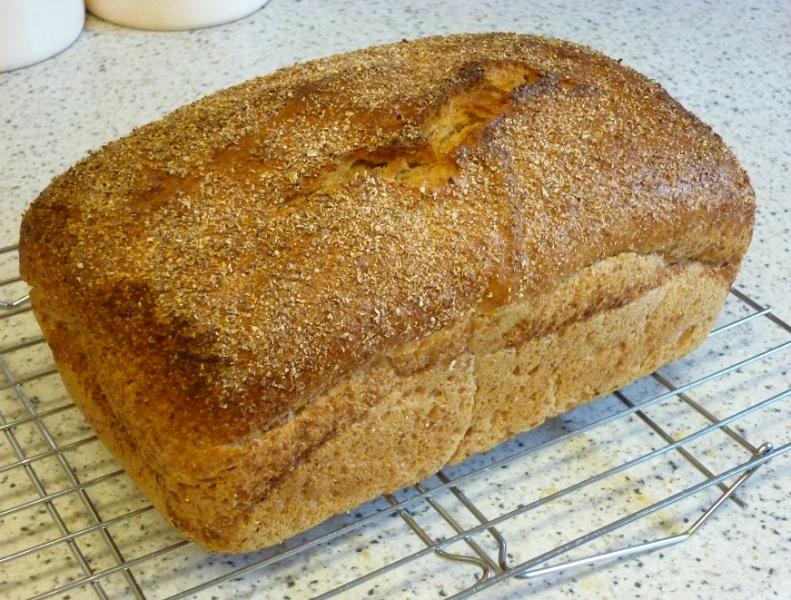 Crumb