Sourdough in Baguette's clothing
Yesterday I made Orange Marmalade with Single Malt Scotch. It's bursting with flavors: rabid orange with a slightly bitter tang, and subtle smokey undertones of peat smoked whiskey. No ordinary baguette's wheatiness could stand up to this flavor.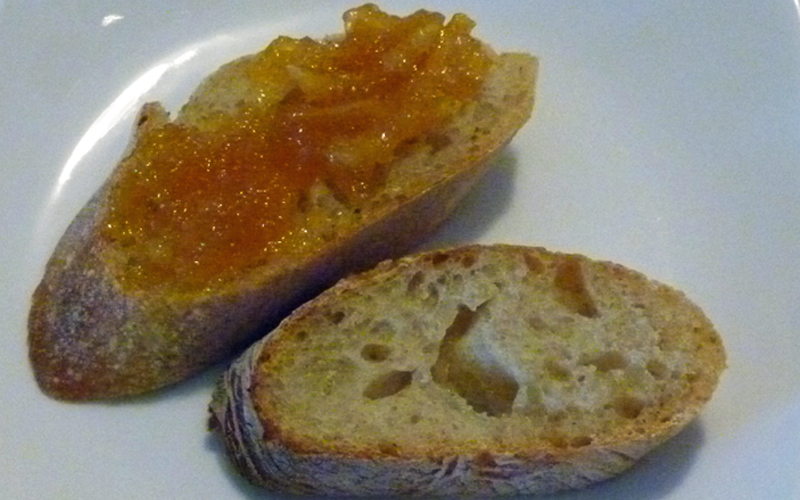 Concurrently, I was making sourdough levain for my refrigerated seed starter's refreshment; I simply made 300g extra.
I made 1050g of 68% hydrated sourdough, with 66/24/10 ratio of All-purpose/Bread/Whole Rye flours. The levain was fed only with Bread flour, and I also let the levain ferment for 12 hours to develop its sourness a bit more. This is a slight variant of my usual sourdough 45/45/10 flour ratio; only 250g of levain is used in 1500g of final dough, and the levain ferments for only 8 hours. The dough was retarded for 15 hours @ 55°F. I shaped three 350g loaves into baguettes.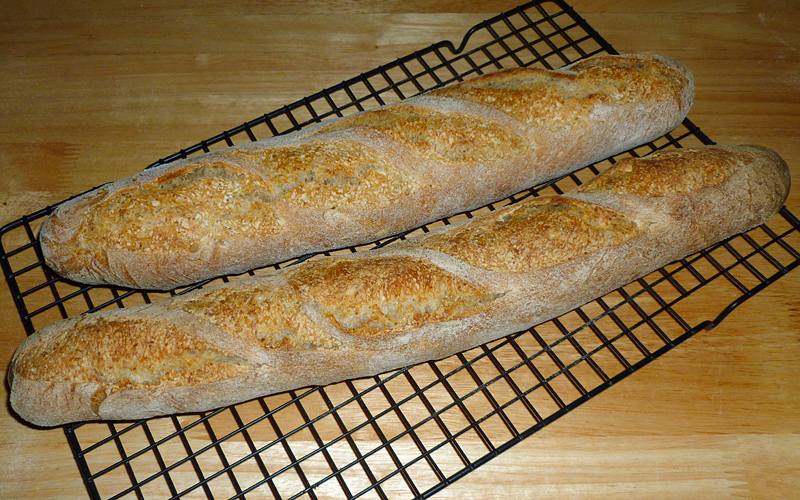 This combination of tweaks yielded yielded a bread with a baguette-like crumb, softer than my usual chewier sourdough, and a distincitve acidic tang that stands side-by-side with the bursts of orange rind, the scotch-smokiness, and the marmalade's bitter low note.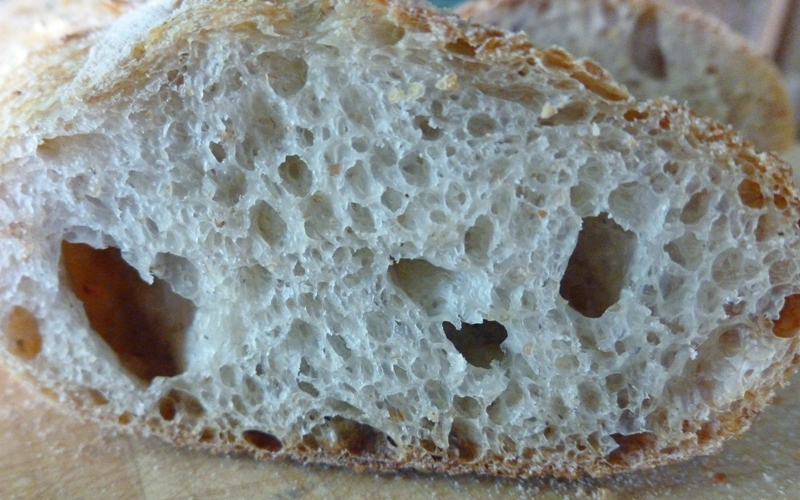 Whether, or not, these loaves are deserving of being called "baguettes of a different color" or are pretenders merely dressed up like baguettes, they certainly are keepers.
David G