the first day to create sourdough starter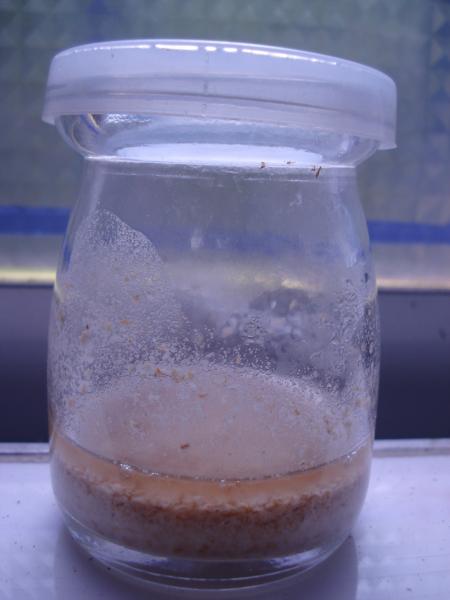 Today I'd prepared to create sourdough starter.
 A clean hot pasteurized bottle
20 g boiled water
10 g wholewheat flour.
Mix the wholewheat flour and water in the bottle and put the lid on.Place the bottle under shadow.I just want to do some experience,so I just used a bit of ammount.Now what I have to do is to wait.I hope to see bubbles created in the bottle some time later.