The Back Home Bakery - Charlie's Return
[1]I met Mark just last September. [1]  That visit was just a primer and I wanted to come back to learn more.
This week, I came to Kalispell to help Mark while Sharon was out of town.  I wanted to post some pictures of the fruits of our labor. 

Last year this machine scared me to death.  This year I accepted the challenge.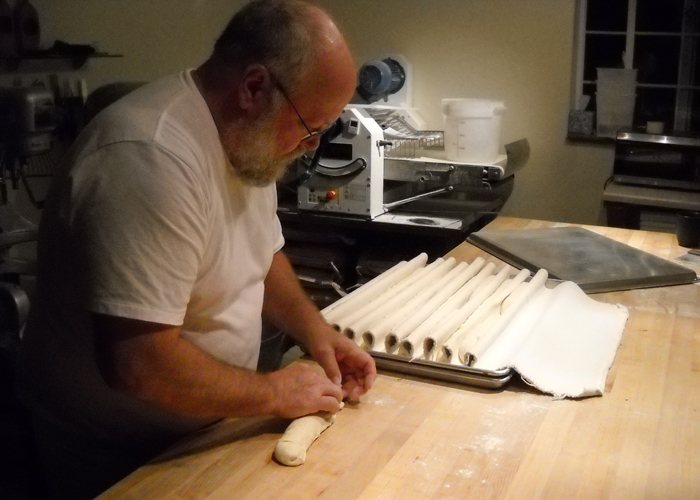 You scolded me and scolded me, and I got it.  I can shape Sal's without having baguette dough stuck up to my elbows.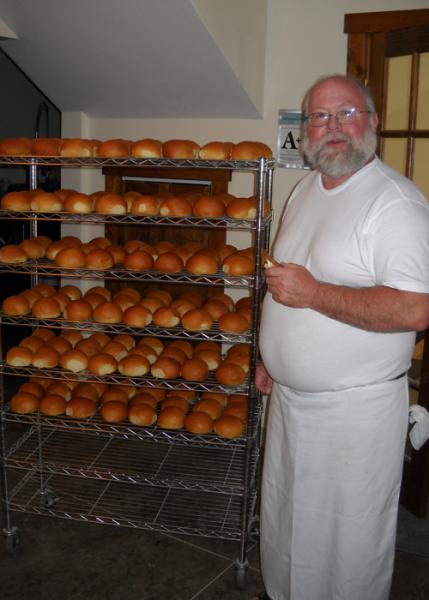 I shaped all of the burger rolls for Loula's Cafe in Whitefish.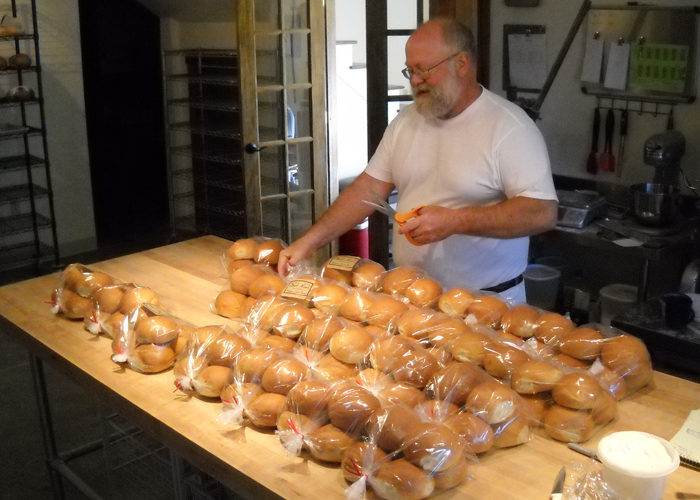 Packed, beautiful and ready for delivery.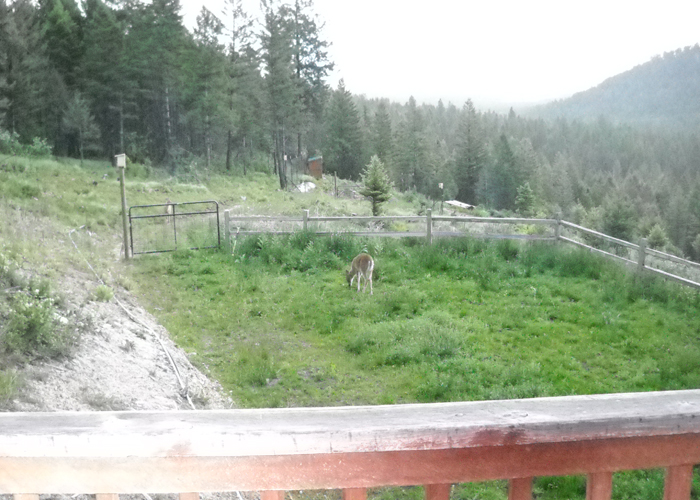 Dinner Theatre at the bakery.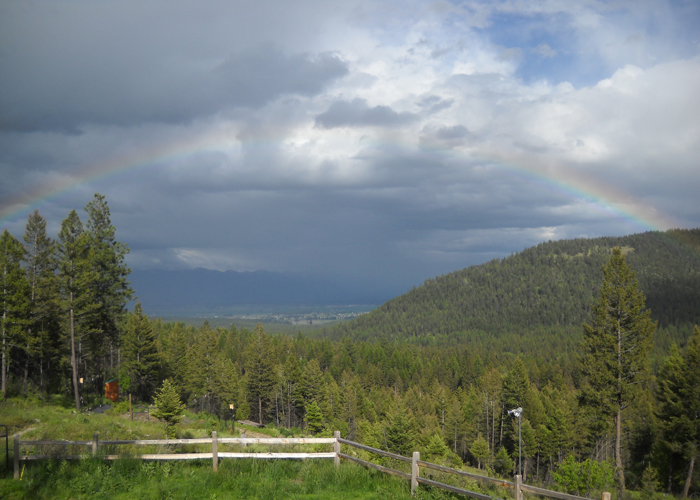 I asked for a sign if I was at the right place at the right time, and this appeared.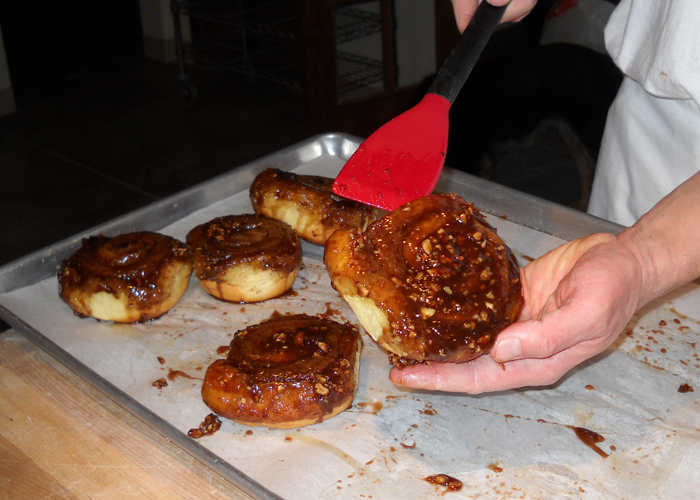 Special sweets for the market.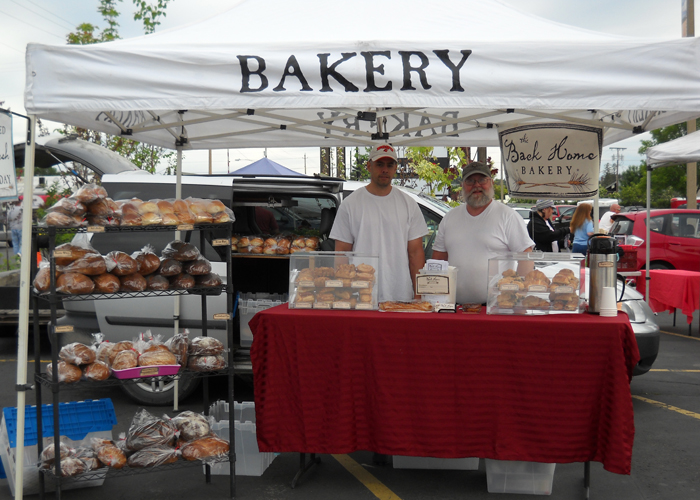 Tired but happy.  In 2.5 hours, everything in this picture (and in the van) was sold out.
Pack up, lunch in town, and back to the bakery for a much needed nap.
For those who have come before and those who will come after, Happy Trails!
-Charlie