Phil's Desem & SFBI Miches 5/18/12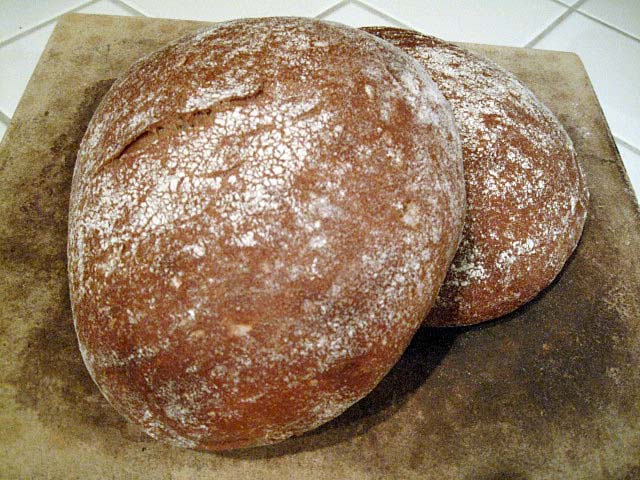 This was my second bake of Phil's (PiPs) Desem. His beautiful blog entry on this bread can be viewed here: Honest bread - 100% whole-wheat desem bread and some country bread [1]. As with my first bake, I modified Phil's procedure somewhat, using CM fine ground organic whole wheat flour rather than fresh-ground white WW flour and machine mixing. While I baked directly on a stone last time, today I baked in Lodge 4 qt. Cast Iron Dutch ovens.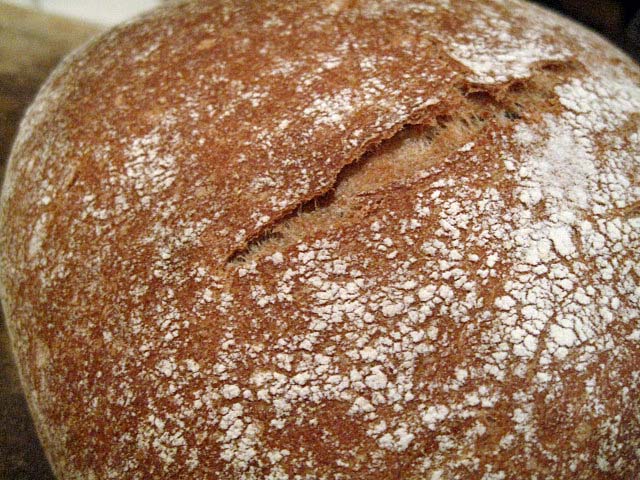 Desem crust close-up
The general appearence of the loaves was pretty much the same between the two baking methods. I understand that Phil is contending with the special challenges of a gas oven, but, for me, baking on the stone directly is easier than wrangling hot and heavy DO's.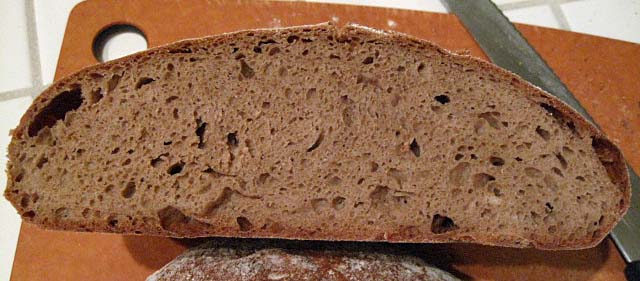 Desem crumb profile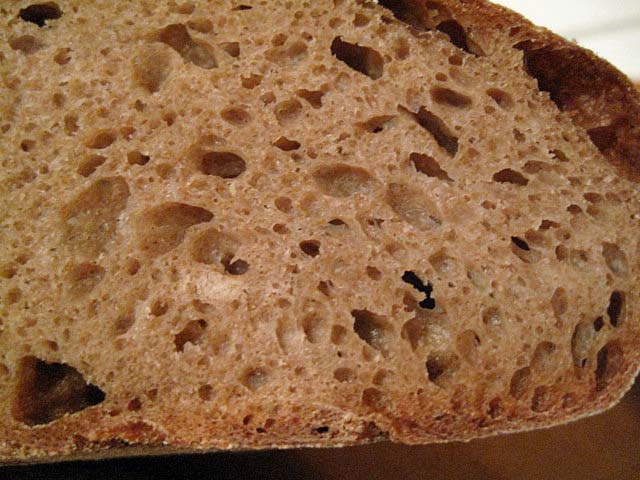 Desem crumb close-up

I cut the desem loaves 3-4 hours after baking. The crumb structure was very satisfactory, but it was somewhat gummy. Hansjoakim (see below) raised an excellent question: Would the desem benefit from a 24-36 hour rest before slicing, like a high-percentage rye does? I wonder.
The flavor of the desem, tasted when first sliced was very assertive - sweet whole wheat with a moderate sour tang. The sourness had decreased the next morning when I had it toasted for breakfast. It was very nice with butter and apricot jam.
I also baked a couple 1 kg loaves using the SFBI Miche formula. (See Miche from SFBI Artisan II - 2 kg [2]) I altered the flour mix. The final dough was made using half KAF AP and half CM Organic Type-85  flour.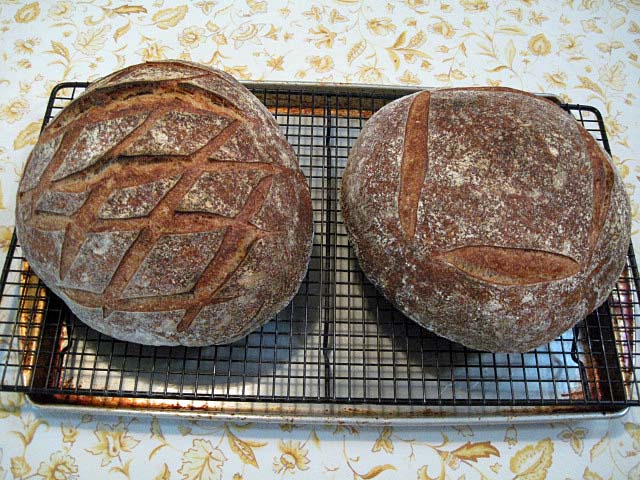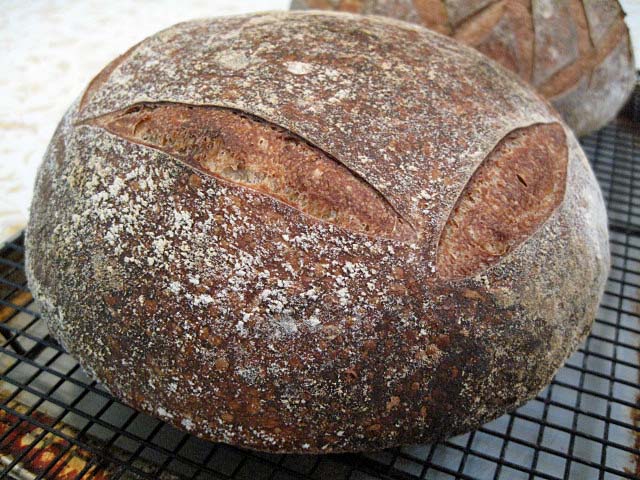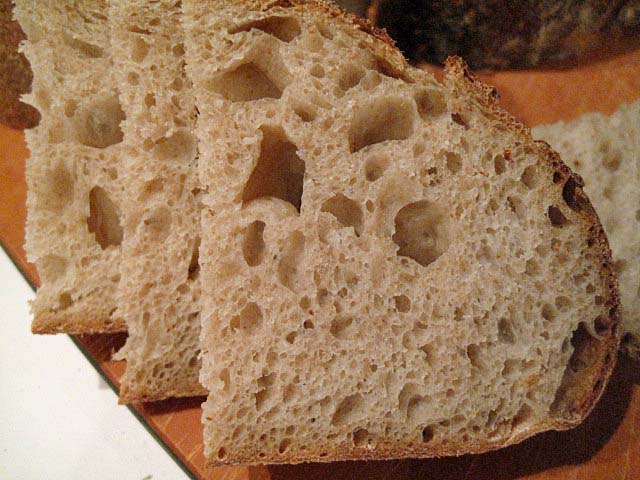 We had some of this bread with dinner. The crust was crunchy and the crumb was soft but chewy. The flavor was complex - sweet, wheaty and mildly sour. I have made this bread using the original SFBI formula, with all CM Type-85 flour and with the mix I used today. I'd be hard pressed to say which I prefer. They have all been delicious.
I'm happy with today's bakes.
David