Pain Paillasse ( my version)
This is my version of Pain Paillasse or Swiss Root Bread. The ingredients were given by my husband's collegue who's working in a boulangerie in Géneve. Too bad that he only handed the ingredients but not the measurements and procedures! (maybe he knows that my husband is planning to open a Patissierie/Boulangerie shop again or they really keep the recipe sacred! not secret!) :((  :((
The ingredients he gave us is as bold like this!
**Pain Paillasse ingrédients: Dark wheat flour, Rye flour, Barley flour, malt, Yeast, Wheat Levain, salt
I played with the ingredients in other word experiment (again) !
I added T55 and T65 flour. And here's the result.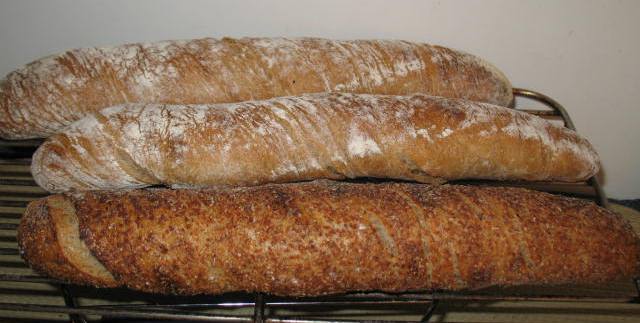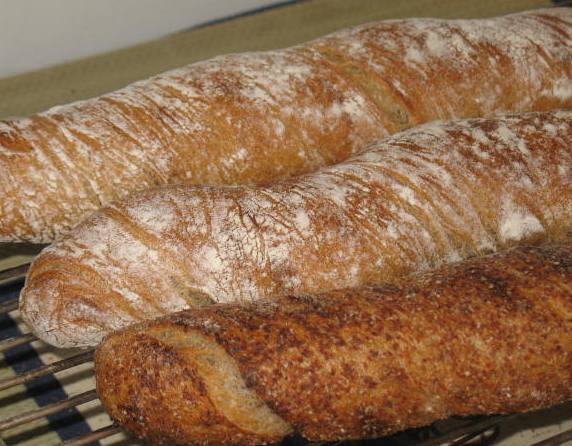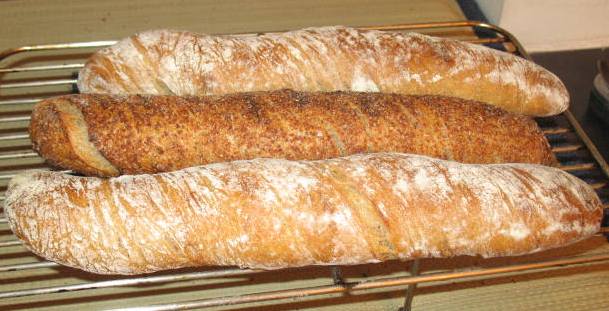 has holes.. but I want big holes!!!! :(( :((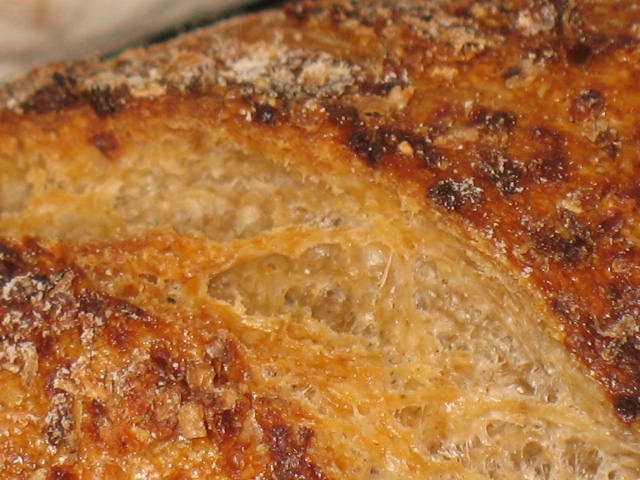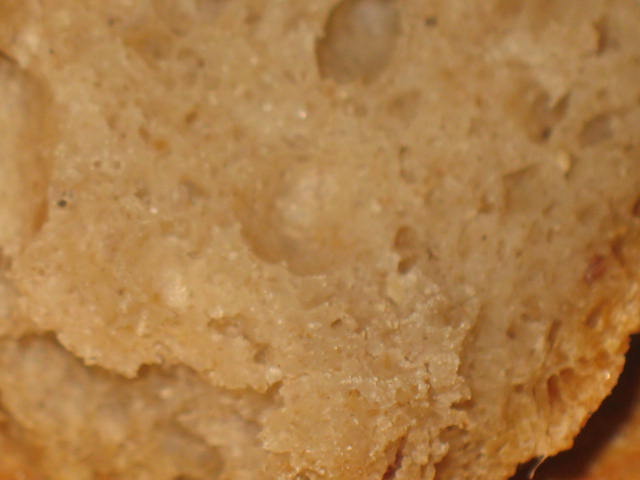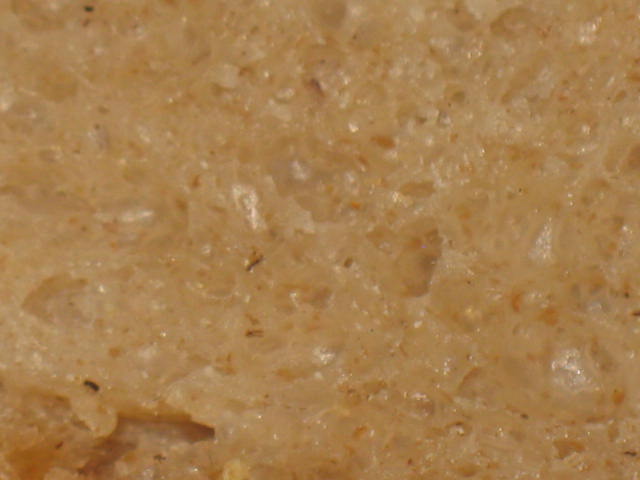 Crumb has nice texture.. bit chewy,moist and creamy... :)
Overall... apperance is good! but the crumb, this is not what I want, I wanted with big holes! good oven springs! This is what I get when I don't do cold retard :(
The crust is crunchy, nutty, sweet.
The taste is good... it is bit tangy, nutty and sweet. The after taste is complex! My husband loved it! But I am not satisfied with the appearance (big holes!) and the taste... (maybe because I am more into sweet and nutty taste).
This is right for the persons who loves with tangy taste! :)
Next time I will do 18 hrs cold retard! and change the way I pre-shaped/ shaped to get a good oven springs. I will do another experiment with this bread! from ingredients measurements, timing to proofing! :) :)
Bon Appetite a tous! ♥♥♥