Great dough cutter = old clean 12 inch drywall knife!
I have had great luck dividing dough using a clean 12" drywall knife - the kind for spreading the mud, not cutting the board. . .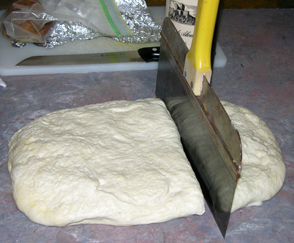 The thin flexible blade works perfectly for cutting dough.
I'm pretty Peter Reinhart would approve.
SS