So we just got back from our two-week vacation in Europe-   Spain, France and Holland to be precise.
I'm going to roll through some of the highlights, but if you'd like to see a lot more pictures of the Big Adventure, you can check them out on my Facebook page here. [1]
We landed in Madrid about mid-day, found our hotel, washed up a bit and headed out into town.  If you ever happen to make your way there, you should put this place at the top of your places to visit.  The Mercado de San Miguel [2] is an indoor market with lots of booths filled with food and wine.  Yes, and because it's in Spain this means that you're free to eat, drink, and be merry while you walk and sample everything from fresh mozzarella with blueberries on a sliced baguette to a glass of wine from La Rioja.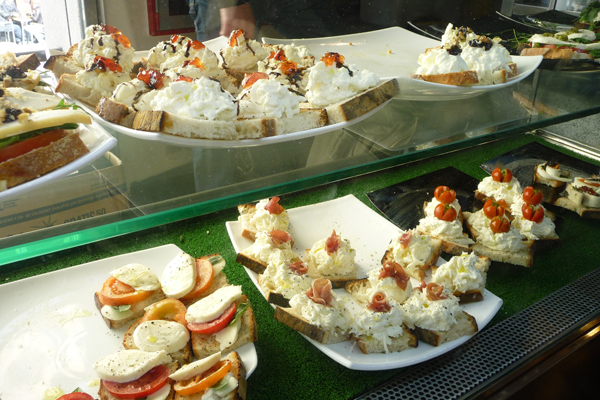 Next we move onto the island of Ibiza where we visited my friend Helena.  Although its recent reputation is as the party capital of Europe, Ibiza has a rich history with relics dating back to Carthaginian times.  Helna hosted us at her home and gave us a super tour of the beaches, the local foods, and fantastic churches and museums.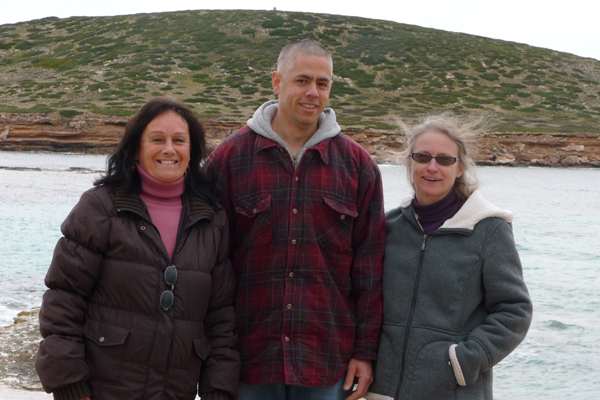 Our next stop was further north in the land of Spanish Wine known as La Rioja.  Two of our friends were generous enough to give us the local tour complete with visits to Logroño, Santa Lucia, and Laguardia.  In the first picture, accomplished sculptor Félix Reyes poses with some of his work and my friend Javier.  Below, there's nothing like a night on the town in Logroño with good friends, food, and wine.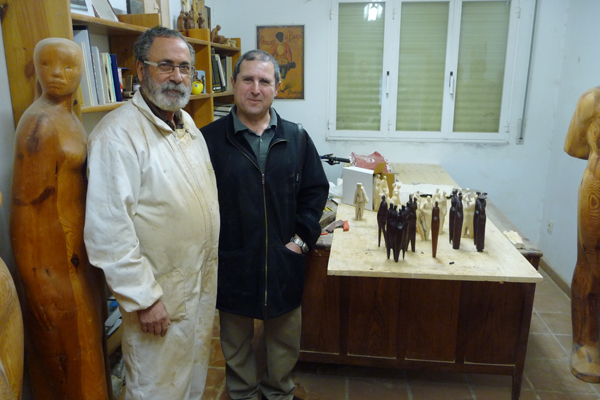 Next, we took the train up to France and managed to spend a night in the picturesque village of Saint Emilion.  Since we were a bit early for tourist season, we had the streets to ourselves as we walked through the town at night after an outside dinner in the evening.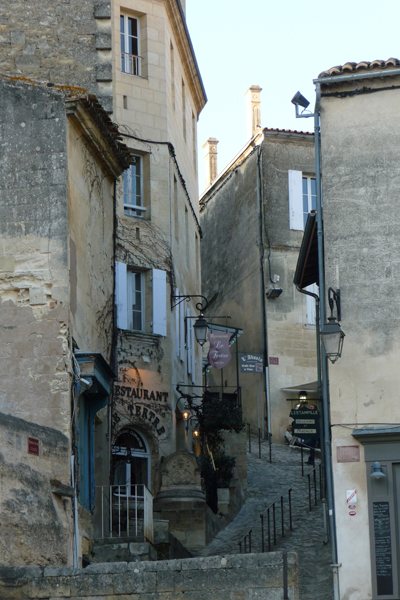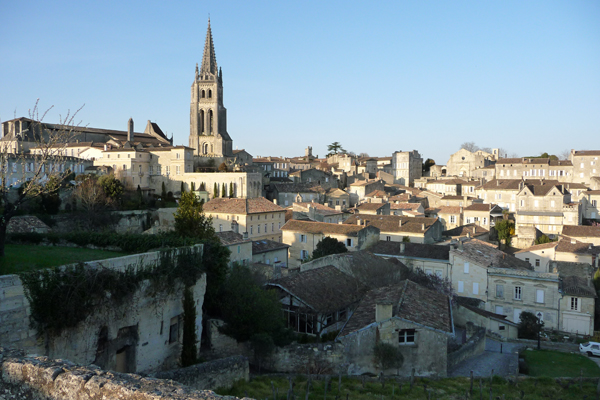 After spending a night in the very scenic town of Tours, we began our three day visit to Paris.  Of course we had the obligitory visits to the Louvre, Eiffel Tower and Notre Dame.  Breakfast and/or lunch was spent touring the various boulangeries- pictured here are Michel Deschamps' and Eric Kayser's.  Baguettes were coming out of the oven at Deschamps, but we opted for a couple of delicious quiches instead.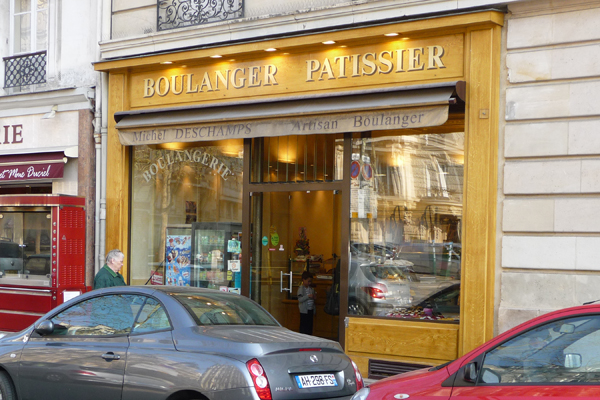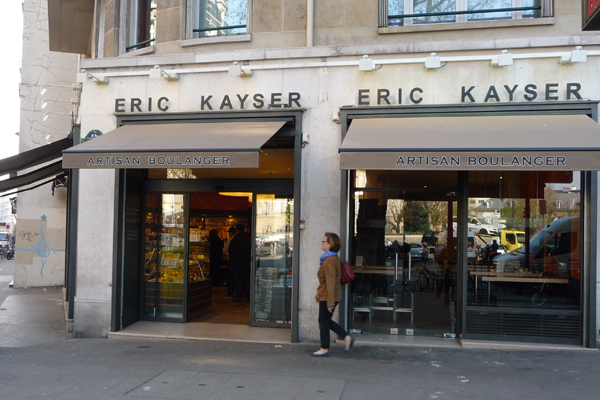 I know it may be heresy to say on a bread baking forum, but by far the highlight of the Paris portion of the trip was not the baked goods, but our first-time visit to the Palais Garnier.  Back on January 9, I spent between the hours of 12:45AM and 2:15AM 'standing in line' online waiting for tickets as they went on sale for the first time for the Robbins/Ek show titled 'Dances at a Gathering' and 'Appartement'.  It was well worth it as we got front row seats in the center of the second mezzanine.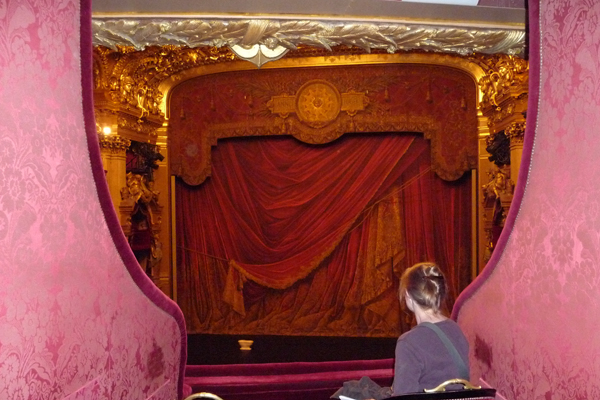 If you only have one night to spend in Paris, this is what I would recommend.  I particularly enjoyed the second half of the show which featured the Swedish band Fleshquartet playing live as a modern ballet was performed in front of them. Here's a link to a video of a portion of the show from a few years ago. [3]  It was as good as it gets.
Finally our Big Adventure was capped off with a high-speed train ride to Amsterdam, a visit to the Van Gogh museum, and a personalized tour of the Keukenhof tulip gardens by fellow Fresh Loafian and BreadLab meister,  Freerk [4].  It was the perfect finale as we saw more colors and varieties than one could possibly imagine and thanks to Freerk, we actually got to and from the gardens without ending up in Belgium, Germany, or just in the water somewhere.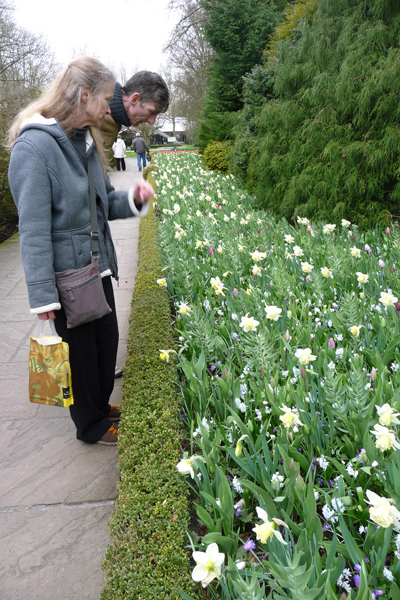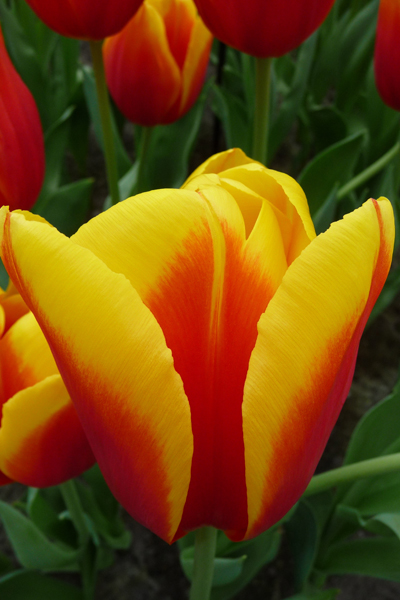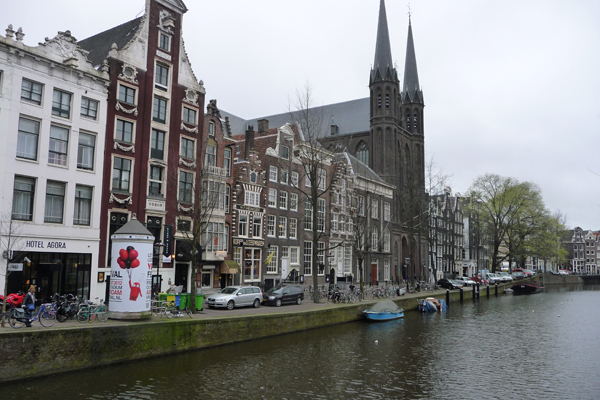 And thus ends Sharon and Mark's Big Adventure of 2012.  Thanks to everyone who helped us feel the local flavor of their wonderful lands! 
-Mark
http://TheBackHomeBakery.com [5]