San Francisco-style Sourdough Bread 3/4/2012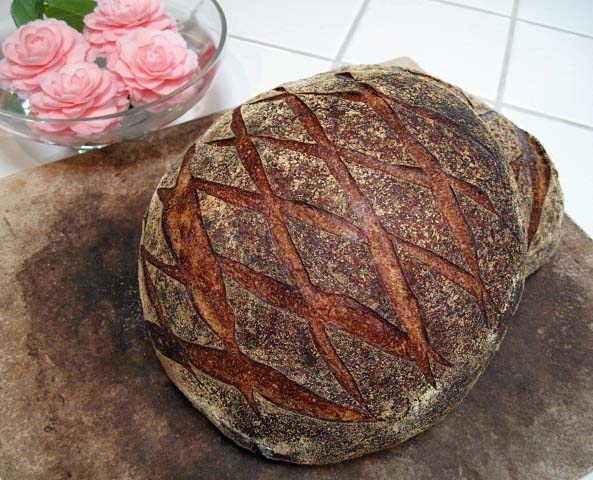 I made two 1 kg boules of my San Francisco-Style Sourdough Bread this weekend. (For the formula, see: My San Francisco Sourdough Quest, Take 3 [1]) The formula and procedures were little changed. Some of the fermentation and retardation times and temperatures were changed slightly to fit into the times I (and the oven) had free, but the dough always had the final say as to when it was ready for the next step.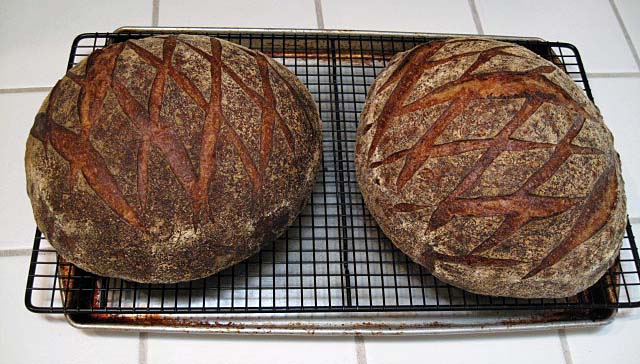 These loaves were proofed in linen-lined bannetons. Overnight cold retarding was done after dividing and shaping a well-fermented dough. Final proof was for about 3 hours at temperatures varying from 68 to 85 degrees F, mostly at the higher temperature. (I baked each loaf seperately, so I had to use variations in temperature to have the second loaf at just the right degree of proofing when the oven was free and re-heated after baking the first loaf.  If you are curious, the loaf on the right was the first one baked.
I scored with a diamond pattern this week, rather than the square pattern of previous weeks' bakes. The loaves were baked at 450 degrees F for 45 minutes, the first 15 minutes with steam.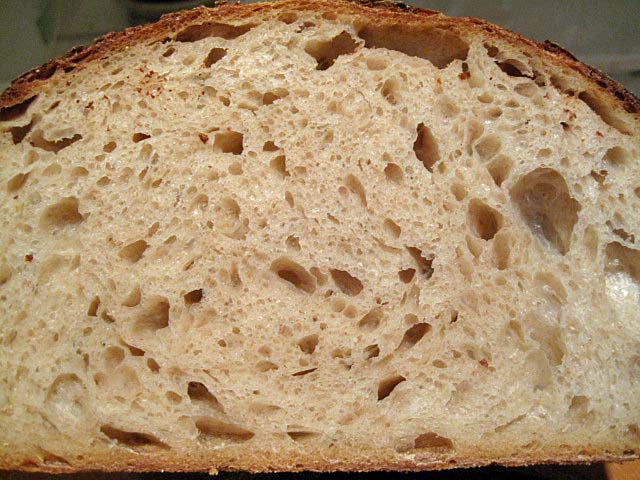 This weekend's mix had about 1% more whole wheat. I think I can see the effect of even this very small modification in the crumb, and I thought the flavor of the whole wheat came through a bit more. This bread was less like a 1960's-type San Francisco Sourdough and more like a French Pain de Campagne.
The crust was nice and crunchy. The crumb was cool and moderately chewy with a nice complex flavor and moderate sourdough tang.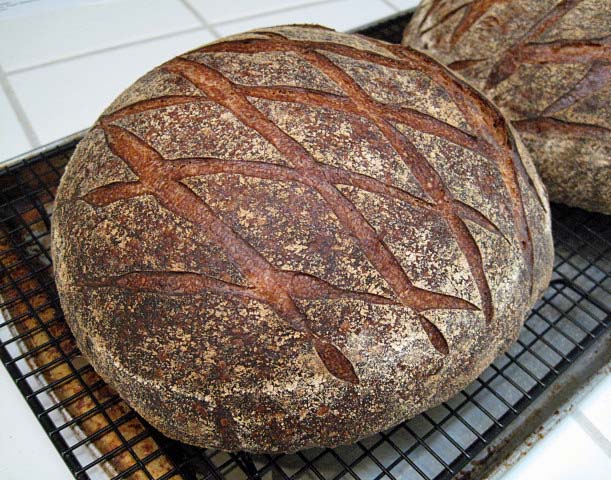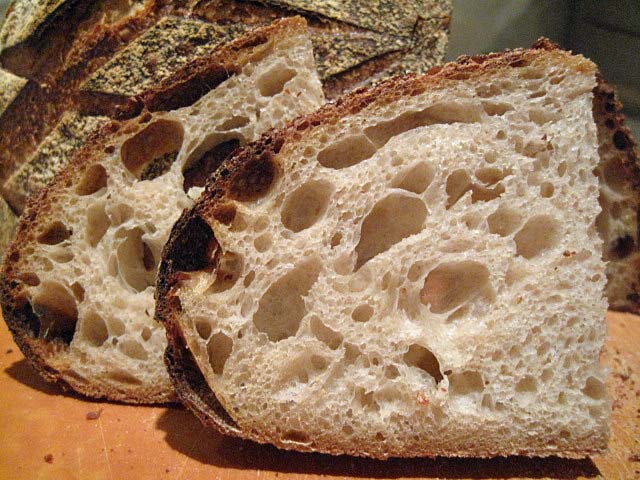 David