February 22, 2012 - 3:56am
ITJB - Week 12:100% Cream Cheese Cheesecake (2/18/12 - 2/25/12)
I have been wanting to post the beautiful pictures of this cheesecake, that my sisters and I baked for this challenge. I have not seen the usual weekly post set-up for that, so I am boldly stepping out and hoping not to offend anyone. 
We 3 sisters, in Texas and Washington states made this cheesecake a bit early, as baking last week worked better for us on the 17th...  In each case we questioned the amount of salt required in the recipe, tried for clarification, and decided that in order to accurately test the recipes as printed in the book, we should put the salt into the cheesecake.  This was an expensive lesson learned.  The salt should have been left out completely. 
After discussion with Stan Ginsberg, he agrees that it should be left out and will update the errata for the book.   Having said all that, let me say this: Without the salt this is an awesomely wonderful, smooth and delicious cheesecake!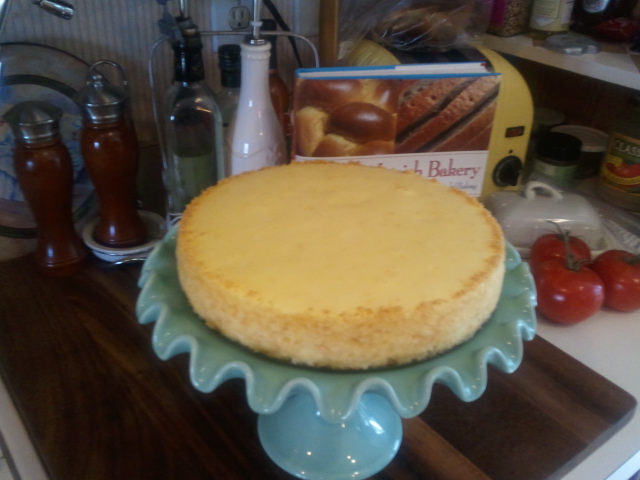 This is my sister Helen's cheesecake... beautiful.
Below is my sister Barb's cheesecake... also beatiful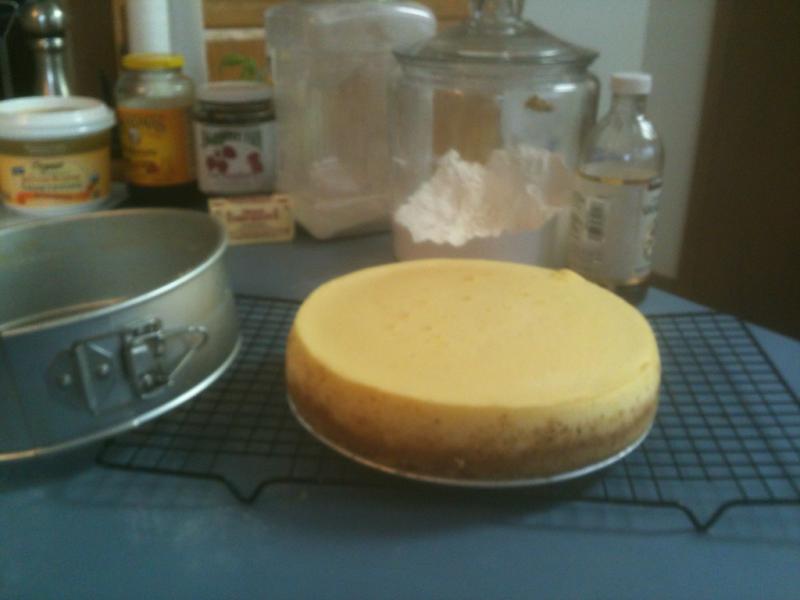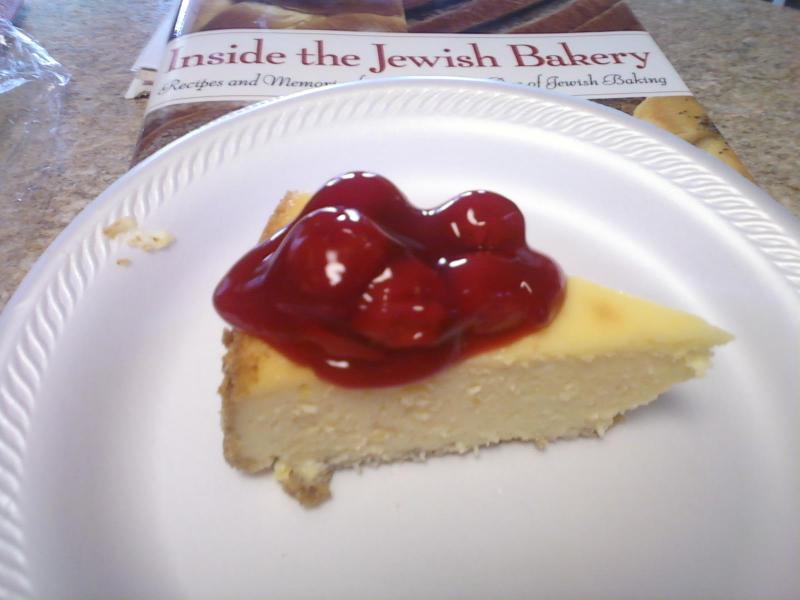 Mine is also beautiful, I believe. This was my first attempt ever in my life at making cheesecake. I was very impressed with how easy the recipe was and how easy it was to put together. It had a smooth and wonderful texture.
After discovering the SALT ERROR...  Barb, wrote:
Since I baked early for the challenge, guess it is okay to bake early for the challenge twice.  As noted above the recipe with so much salt was pretty awful. Thought they would be elated but even the cats were suspicious.  The redo was great and even if you add up the cost of replacement ingredients,  I don't think you would find this quality available to buy readymade for twice the price.
The second bake I followed the recipe except for leaving out the salt, added  1 Tablespoonful of all purpose flour and 1/2 teaspoon vanilla. It turned out very nice, smooth and silky and tasted very good. Since my favorite taster was looking forward to a dessert of cheesecake last night, I didn't take time to let all the ingredients come to room temperature and that was noticable in that it was not quite as smooth prior to baking and had a few bubbles on top.
Made the berry sauce with ClearJel and would definitely recommend using it for any fruit filling.
I think one of the great things about these "challenges" is that we get to make new recipes and we get to work out the errors so that other's don't have to make the same ones.  We are totally enjoying the baking each week and look forward to finishing this semester and moving to the next one.  Happy Baking,
Diane