February 20, 2012 - 10:31am
It's all about the proofer
I want to share with you how happy I am with the Brod & Taylor proofer (I am not a paid spokesperson, just a happy customer). It is well worth the investment. Why? Because it provides a consistent, controlled environment for your dough to proof. It works for building a levain, fermenting dough, and final proofing. I can achieve exact dough temps without it being a hassle. I can predict the timing of the dough much better since the temp inside the proffer is consistent. What a difference it has made in the final bread.
I was worried that it wouldn't be big enough – those worries are gone. It is a great size. And it collapses into a good size for storing in a cupboard. Here are some pictures of the proofer in action.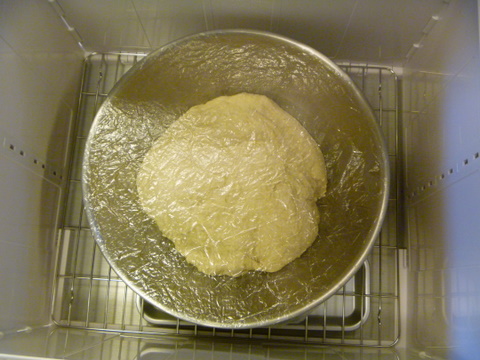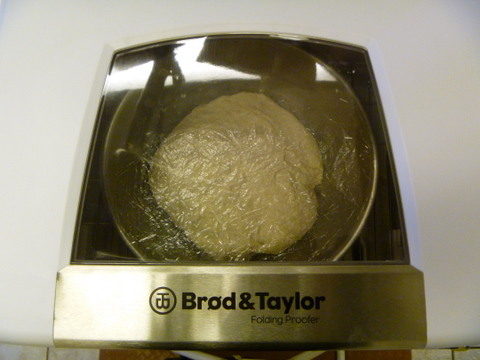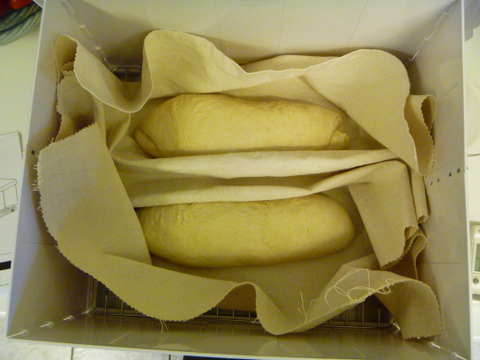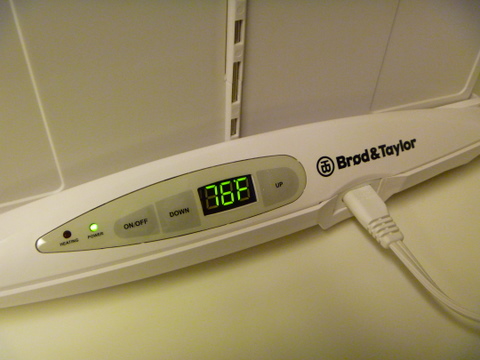 And if you need one more reason, it tempers chocolate like a dream. If you have tried to temper chocolate, you know that temperature is king. The Brod & Taylor eliminates seizing (no water involved), too high melting temps, and the dreaded blooming. It does take longer to melt the chocolate but it is hands-off time. This is one fine appliance.