February 16, 2012 - 10:24pm
Hello,
Lately I've been on a bit of a PB+J kick, and was wondering what it might be like to make a peanut butter bread.  Here was my attempt.  The peanut butter was 20% of the dough by weight of flour.  Also I added some honey.  The recipe was an easy one.  In grams:
White flour: 576
Water: 371
Peanut Butter: 118
Honey: 29
Sourdough Starter: 26  (125% hydration starter).
Salt: 9
1)  Mix dough and chill for a long time.
2)  Warm up to ambient temp.  Shape, proof, and bake.
Here's how it came out.   The smell and taste is great.   It tastes very peanut-buttery.  It screams for a jelly spread though.  The crumb is very creamy in texture.  I initially thought I might have underbaked it, but it registered 200F internally.  It is the peanut butter that makes it so creamy.  I think it will be best toasted with jelly.  Speaking of jelly, the next time around, I will add some of that too, and try to make a full PB+J bread.    Maybe with chunky peanut butter.  Hehe.   :)
Here are the pics.  Looks pretty average, and it split a little on the top, but oh well, just an experiment.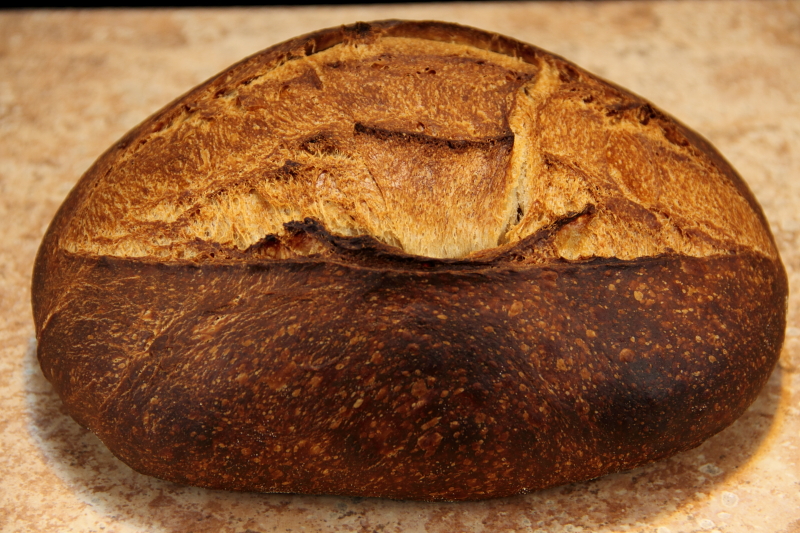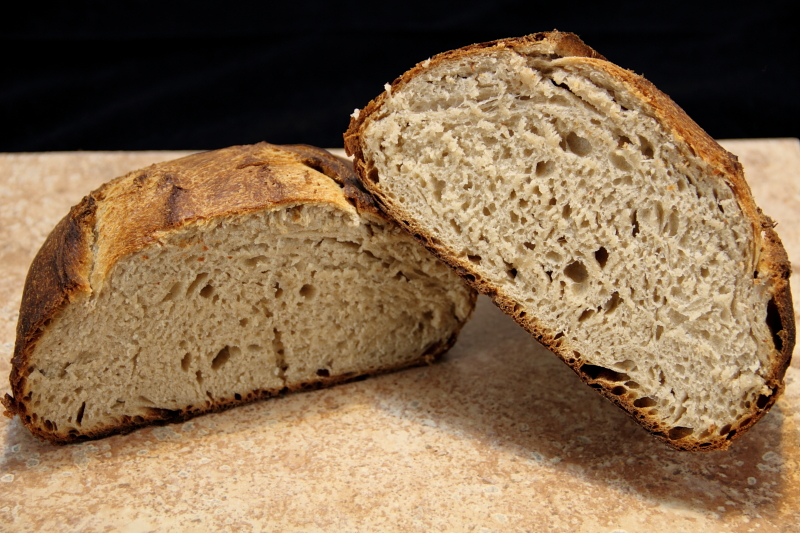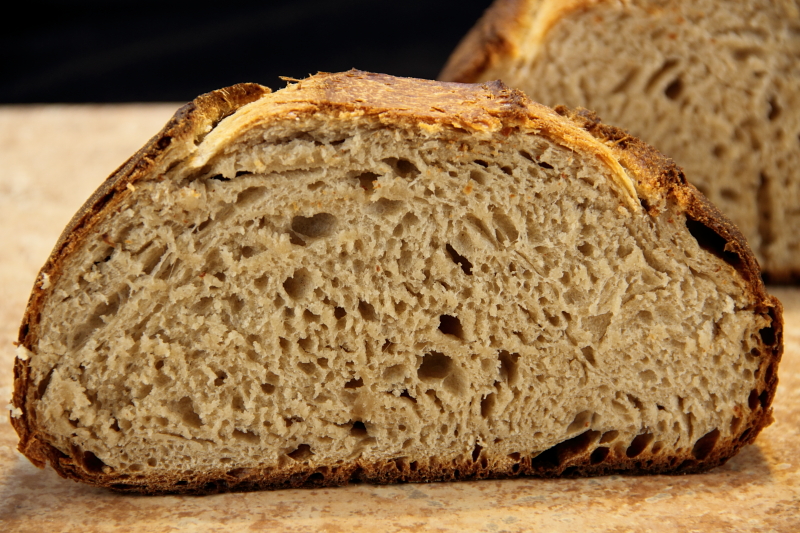 Happy baking!