February 13, 2012 - 11:31pm
Hello,
This is an experiment of increasing the mash percentage to appx 36% of total flour.  Previously, the most I could do was about 20% being a mash.  I dispensed with the levain in order to gain a higher amount of mash.  I was wondering if the bread would be 'gummy' but it is not.  I am pleased.   All weights in grams, formula and pics below.   This bread is 50% whole wheat, 25% whole rye, 25% strong white flour, at 75% hydration, 1000 grams.   All whole-grain flour was milled at home.   The mash was 50/50 of whole-wheat+ rye flour. 
---
All weights in grams.
Total Dough Weight: 1000
Total Dough Hydration: 75%
Total Dough Flour Weight: 571
Total Dough Water Weight: 429
Percentages:
Levain Percentage: 2%
Levain Hydration: 125%
Mash Percentage: 36%
Mash Hydration: 200%
Levain (small amount of starter of AP flour):
Levain Weight: 25
Levain Flour Weight: 11
Levain Water Weight: 13
Mash:
Whole Wheat Flour Weight: 103
Whole Rye Flour Weight: 103
Diatastic Malt Powder Weight: 3
Water Weight: 412
Final Dough:
All Mash + Levain/starter
Whole Wheat Flour Weight: 183
Whole Rye Flour Weight: 39
Strong White Flour Weight: 132
Salt Weight: 11
Water Weight: 3

Procedure:
1)  Make mash on the following schedule:
90 mins at 55C
30 mins at 60C
30 mins at 65C
30 mins at 70C
2)  Cool down mash.
3)  Initial mix of final dough.  Autolyse for an hour.  Complete mix.
4)  Chill/bulk-ferment at 10C/50F for 20 hrs.  Stretch+fold half way through.
5)  Warm up to 23C/75F.  I used B+T for a couple hrs to warm.
6)  Shape, and final ferment until it is ready, 60-90 mins.
7)  Bake!
Pictures: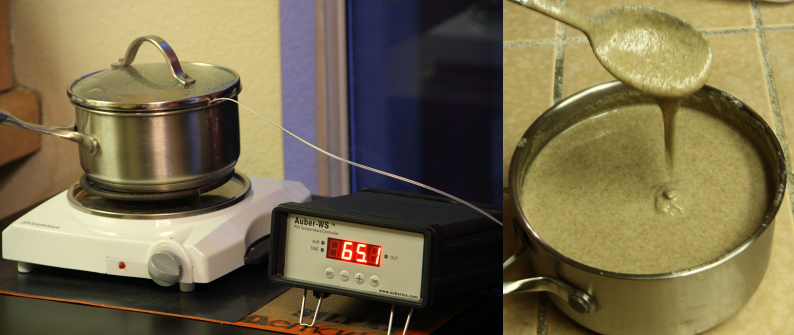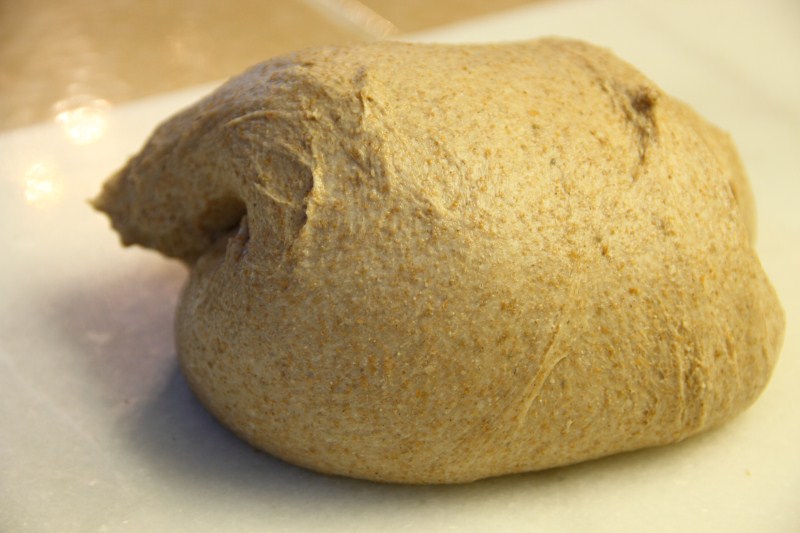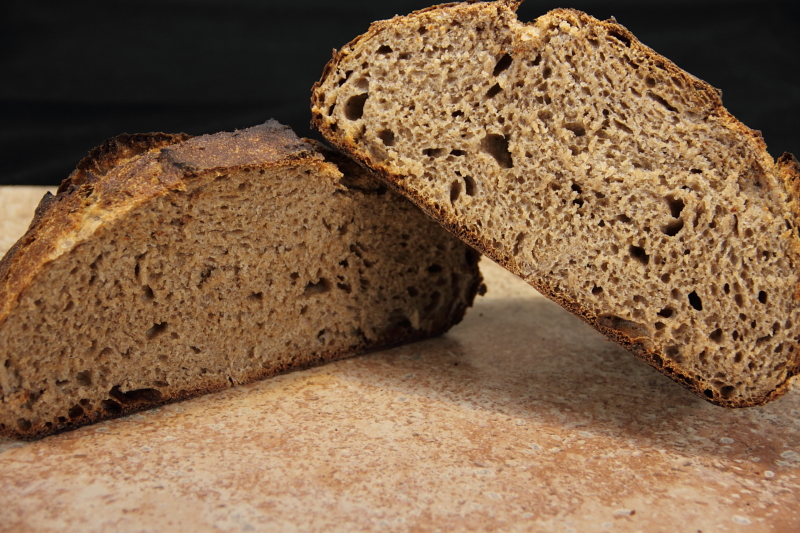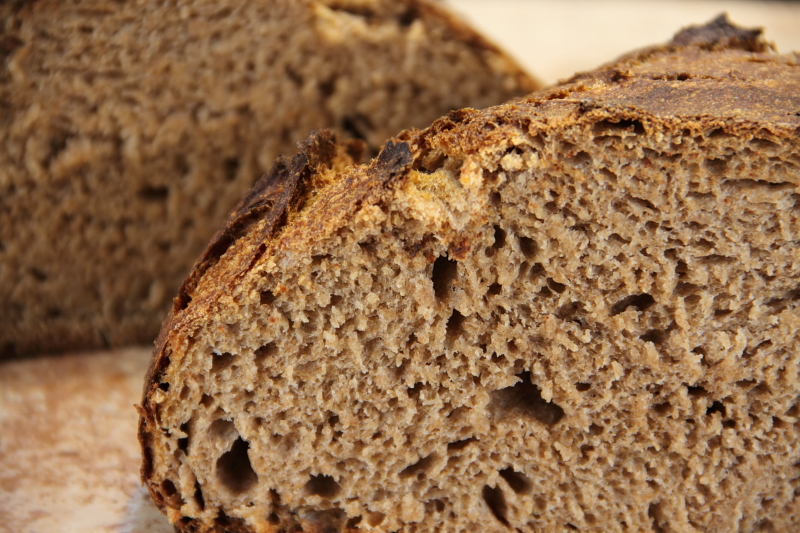 It tastes very good.
Happy baking!