February 11, 2012 - 8:39pm
I Confess My Deepest Darkest Baking Secret
Mebake mentioned that I seemed to be a very busy baker of late and I knew that I had been caught with my dirty little secret.  I confess it isn't all me in my kitchen.  For the past 7 years, nearly 8 now, I have been fortunate enough to have a full time German Baker's Apprentice.  She is well trained and has an especially fine (if big) nose for what is good and has become my go to tester and taster for everything I make in the kitchen.  She is sort of short legged, so I have to get things down for her from the high cupboards, but that is small price to pay for the depth of skill and experience that she brings to my baking and cooking in general.
Yeah, I know!   Most posters don't have the luxury of being able to find such a well trained kitchen cohort much less be able to afford one from their ancestral homeland.  But, I think an apprentice is key to perfecting one's culinary skills.   You should consider getting one of your own, regardless of cost and resuting hassles and complications an apprentice brings to the kitchen.  Plus, you need to train the next generation in the culinary arts.  Teaching is pure generosity at its base and generosity is by far the hardest good character attribute one must have to be successful at anything, along with about 100 other ones that are slightly easier to have to hold dear. 
So don't be too hard on me for not exposing my little secret from the beginning .  I consider it a character flaw too, just like you should, but I'm the one that has to live with it and her. I hope to be forgiven by the good folks at TFL over time and wish each of you an apprentice of your own that is even better, and hopefully less sour dough and longer legged than mine.......Happy Baking ....... here's some picks of my little SD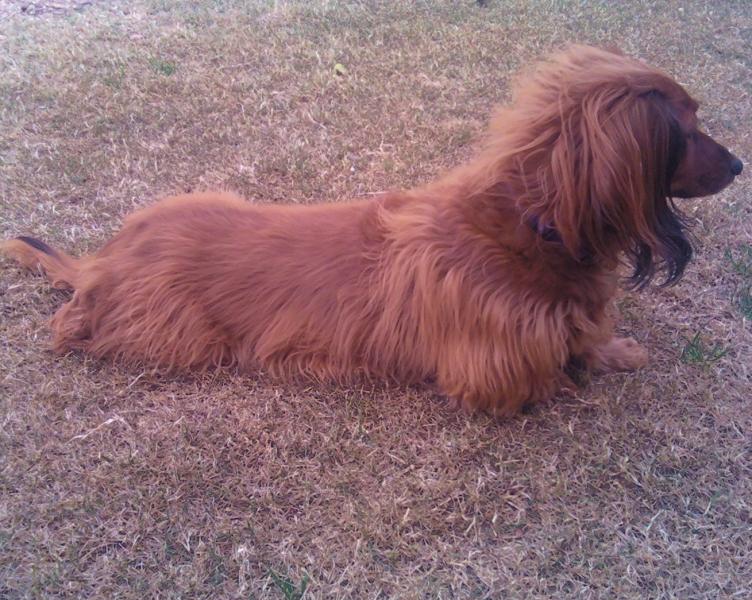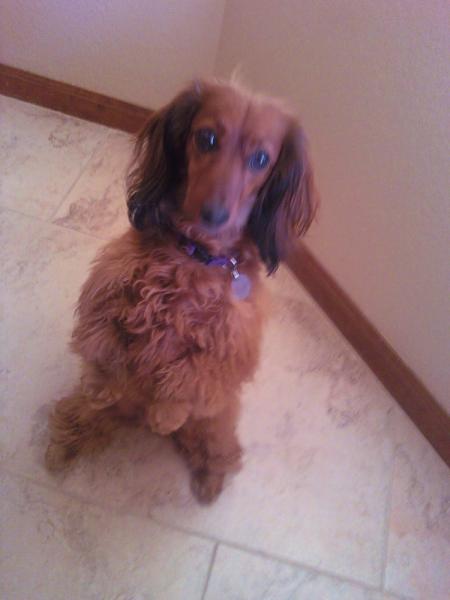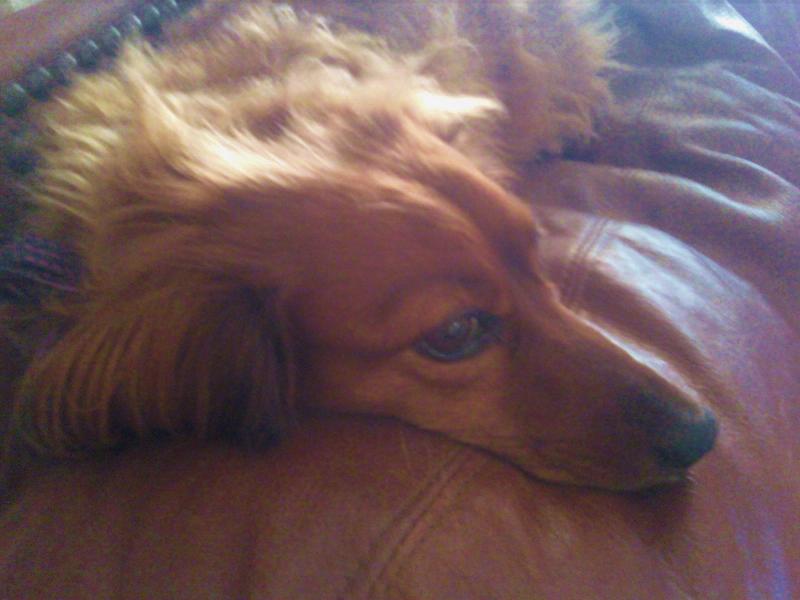 Here she is after a hard day of baking - and full tummy.