February 5, 2012 - 6:23pm
You just have to have some hummus with that great Pita bread you just made but don't buy that crud in the store that is just horrible and full a so many bad things, foul smells and  unusual tastes.  Make your own it is easy!!!  Here is how.  Simmer off till tender 1 1/2 cups of  dried Garbanzos (about an hour) that you soaked overnight in some home made chicken stock to cover and a bay leaf.  Let the beans cool in the stock in the fridge and drain off the liquid and reserve it in case the hummus is too thick or, better yet, to make garbanzo bean soup.
Take an onion and slice it width wise in thirds and put tooth pick in from the side to hold the onions together,  Slice some pieces of peppers (red, jalapeno, Serrano, poblano and hatch green also known as Anaheim) so the wide exterior skins lay flat.  Take some garlic cloves (at least 5)  coat them in olive oil and wrap in aluminum foil. brush the veggies with olive oil and grill them until they are nearly black.
Put the veggies in plastic bag or covered container or plastic wrap to sweat for 10 minutes so the skins of the peppers slough off easily.  Buzz the garlic, skinned peppers, onions and garbanzos in a food processor until smooth.  Add 2 T of Tahini (Sesame paste), 1 tsp salt, 3 T of lemon juice, 3 T of olive oil and buzz again until the Hummus is smooth as butter.  If it is too thick add some of the reserved hummus chicken stock.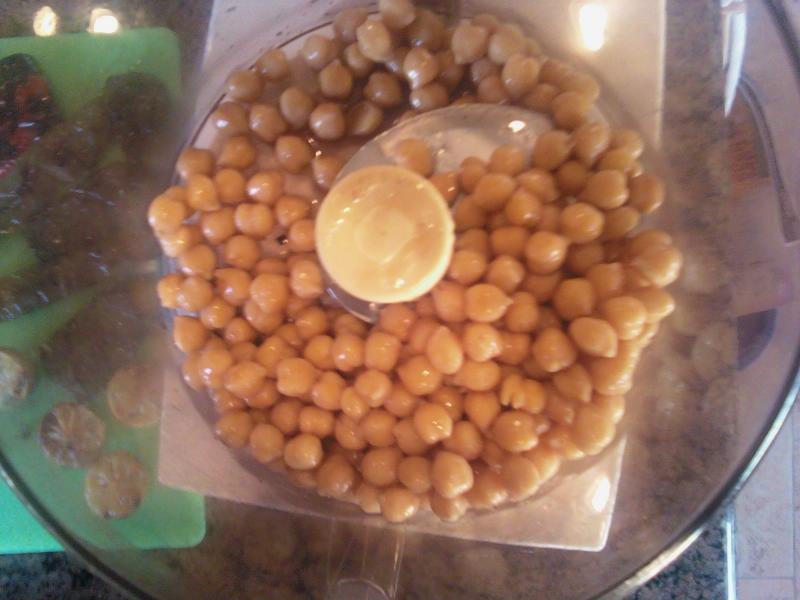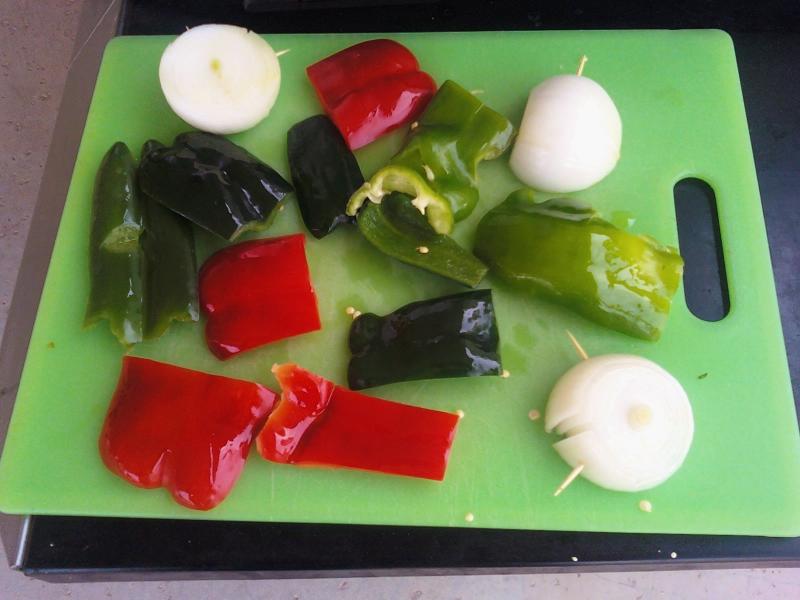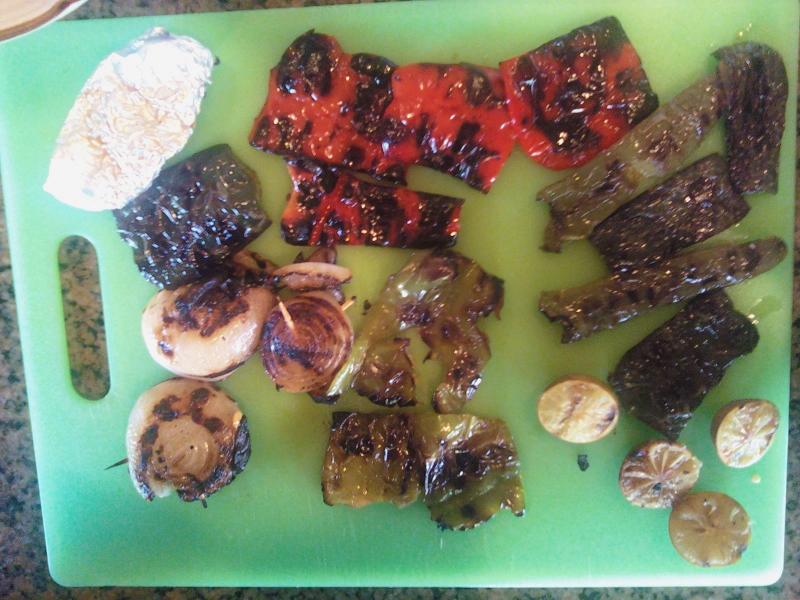 Serve with those great pitas you just baked off !!!!