February 4, 2012 - 4:19pm
1930's Magnalite Wagner Ware Roaster Used As Cloche for Multi-grain SD Challah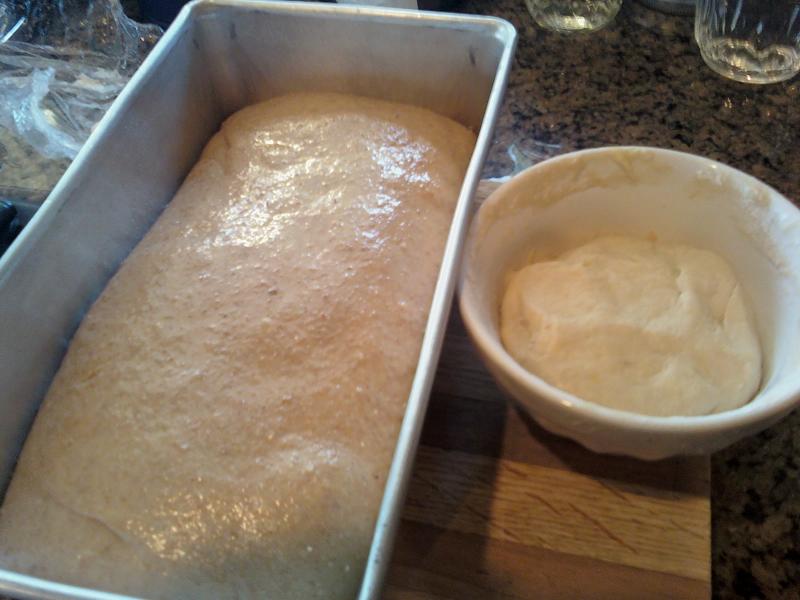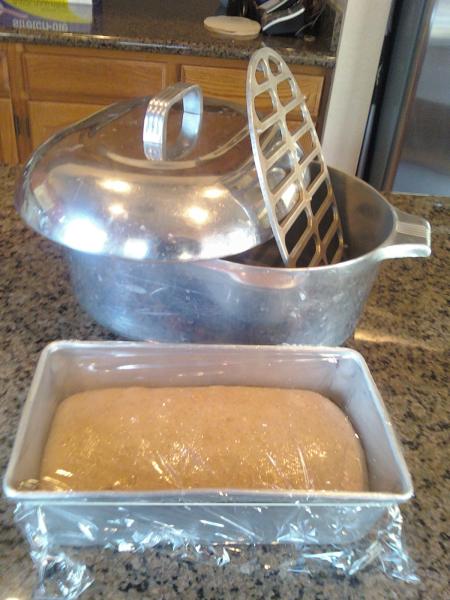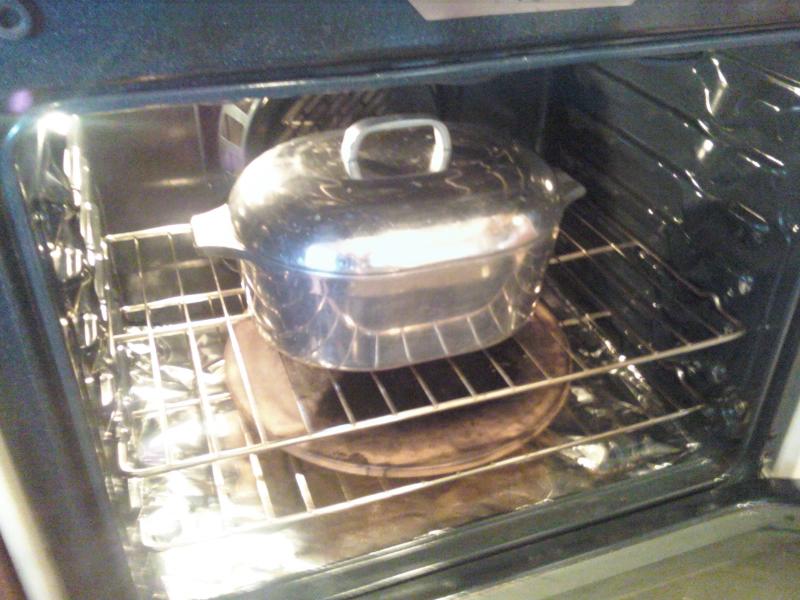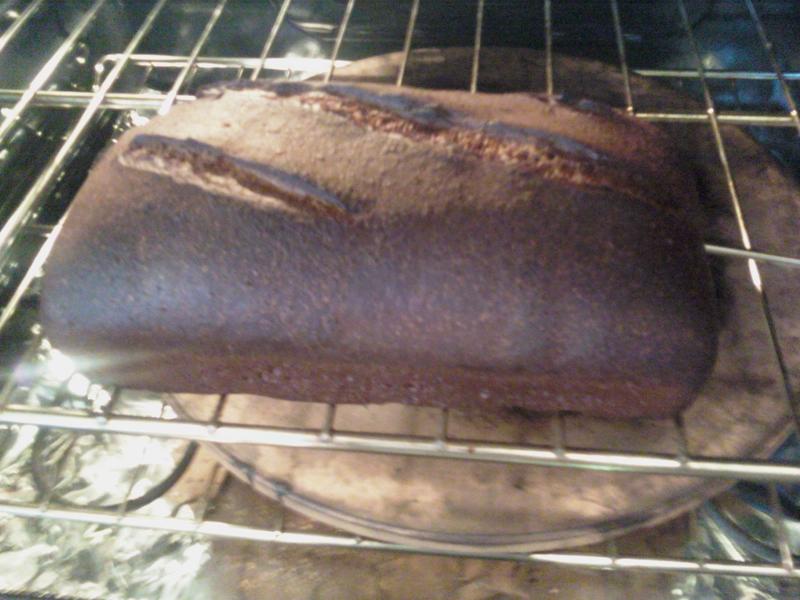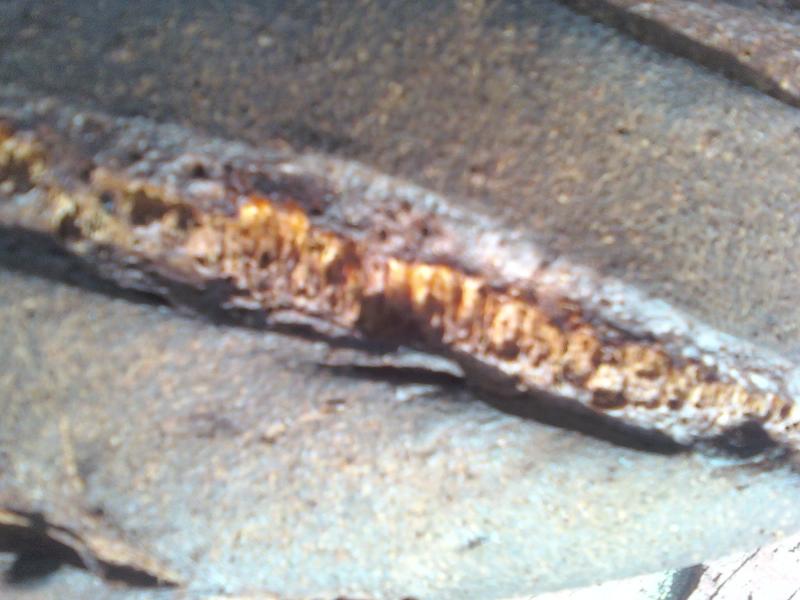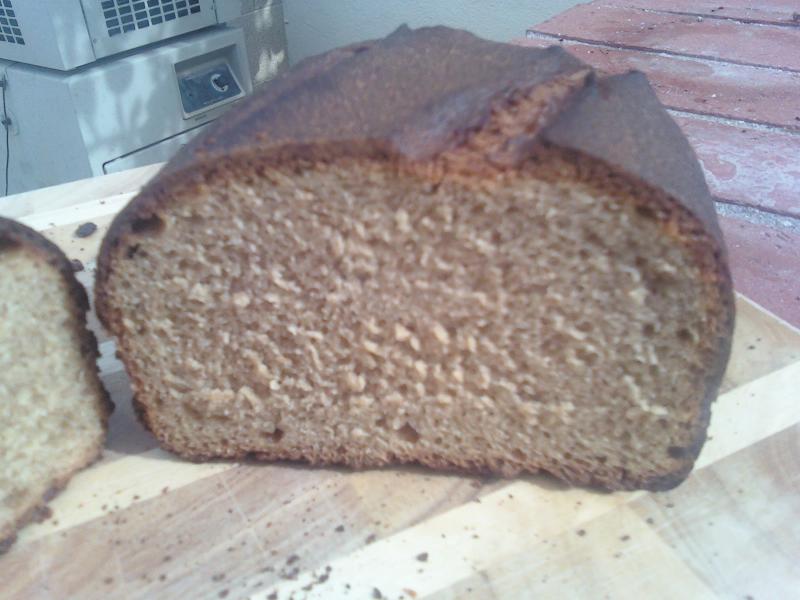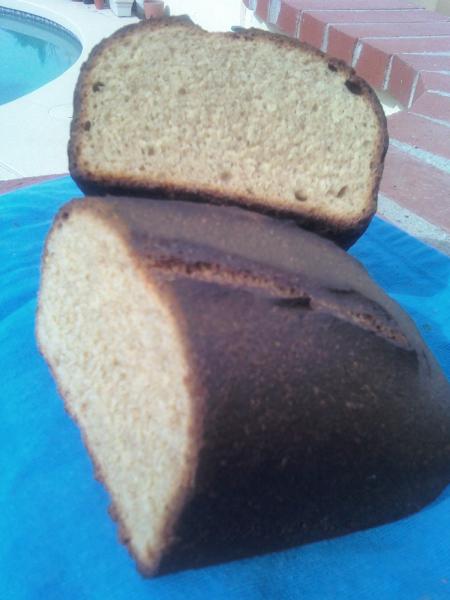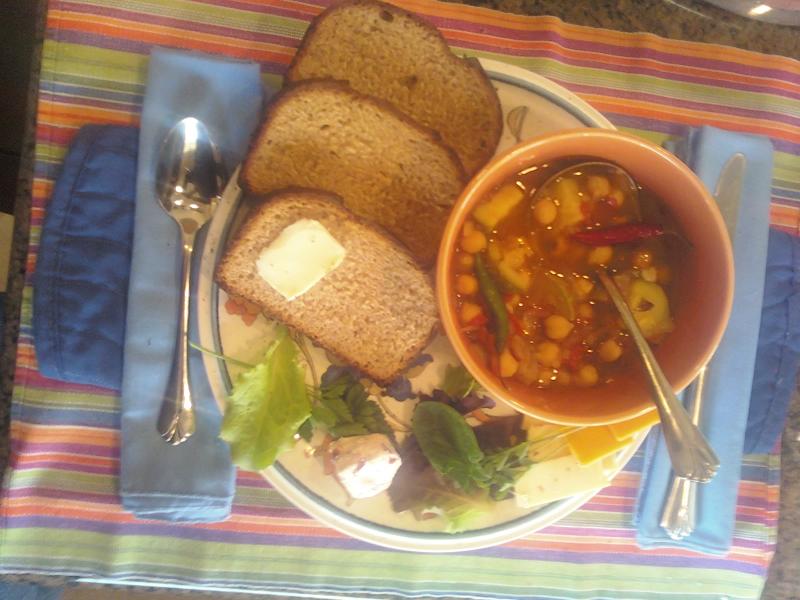 After changing my Multi grain Challah recipe to make it a S&F long ferment and retard bread, I decided to see if baking it in a cloche would make for an even better every day sandwich bread.  My Mother In Laws old Warner Ware Roaster 13" X 10" X 8" high seemed to be the only thing we own that might fit the bill.  I also has a nice rack to hold the bread pan off the bottom.    I heated the oven to 500 F (convection on) and put the entire roaster in the oven to heat up for 45 minuted.  No normal steam at all.  Once the roaster was hot ,I easily dropped the loaf pan in with oven mitts on and baked the loaf in the covered roaster for the first 20 minutes, turning the temperature down to 450 F convection.
The loaf, before it went into the roaster, had doubled in size from the overnight retard even though it still only came half way up the pan.  I was making a small test loaf.  The spring was an additional 100% as the finished loaf doubled again in the roaster.  After 20 minutes I took the roaster out of the oven, took the bread out of it and put the bread back into the oven to reach 200 F in the center of the loaf.  I then turned off then oven, cracked the door open and allowed the crust to dry.
The only thing I can say is that this might be the best loaf of this bread I have ever baked.  The crust was very dark brown with light brown specks.  Just beautiful!!  It was crispy crunchy yet still chewy.  The crumb was moist, light and also speckled with light brown flakes.  It tasted fantastic.  I bake this bread every week and this was by far the best.  I will bake it this way from now on.  The previous attempt I baked at 350 F with steam so the higher temperature played a big part I am sure.  So I will bake it next time the old way, No Cloche, but at the higher temperature to see what effects that has on this bread.
And who wouldn't want this bread to sop up a nice Garbonzo Bean Soup?