January 29, 2012 - 5:09pm
Hello fellow bakers! 
Ive been a fan on The Fresh Loaf for quite some time, and finally have decided to start posting some stuff!
I have been working in restaurants the last 2 1/2 years, the last year in pastry/bakeries. I currently work at a small startup bakery in San Francisco.  we are working on croissants at the moment, ive been practicing given that they are one of my favorite things to eat! I am relatively new to yeasted doughs, so here are some of the test runs so far!  
Ive started with the Pierre Herme base recipe and have been playing around with it.
the recipe calls for fresh yeast and ive been currently playing with fresh yeast vs osmotolerant yeast. The recipe also calls for the dough to be mixed, then left to rest for 24 hours in the fridge. I am currently trying to do bulk fermentation in hopes to avoid the 24 hours in the fridge enabling me to produce the croissants from mix to shape within a 8-10 hour shift.
here are the results between 2 of my recent batches. 
My current issues are that im looking for more of a crack and flake  as well as a bit more volume. ill be sure and snap some more pictures, i just mixed 2 batches earlier today which i am going to laminate and shape tonight! results to be posted soon! 
heres a picture of fresh yeast. the dough was mixed just to combine, then left to rest for 24 hours in the fridge before starting lamination.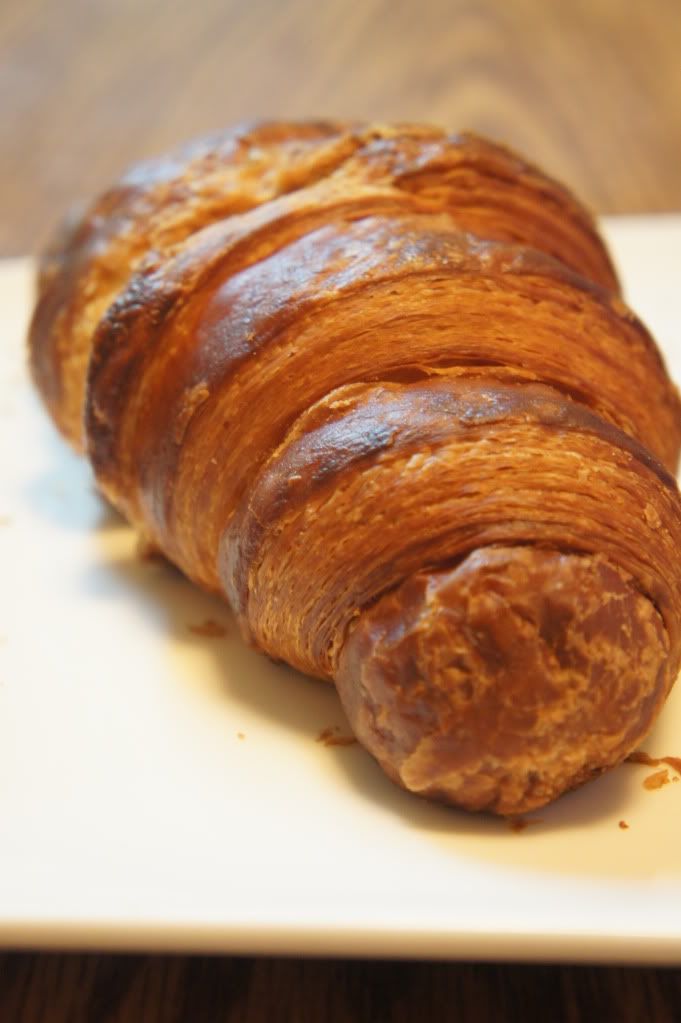 here are pics from a batch which i used osmotolerant yeast , did a bulk fermentation for 1 hour, till the dough was about double in size, then punched it down, let chill in fridge then started lamination.