January 19, 2012 - 11:52am
Sourdough with mixed liquid starters two ways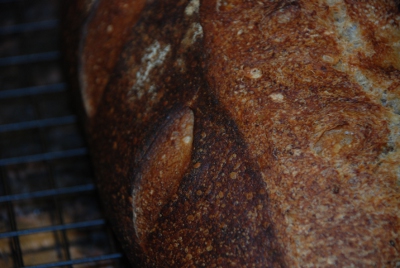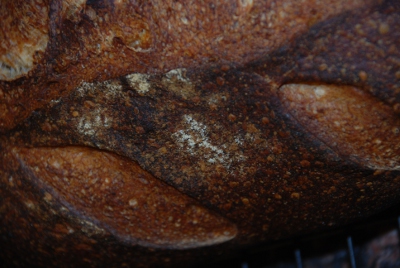 After several tries at croissants, I decided that for the sake of my waistline (and those of my family) I should give it a rest.   I was thoroughly frustrated with trying to sort through multiple approaches with multiple rationales, and decided that what I really needed to do was try something else that didn't require deep study.   So I pulled out my rye and wheat starters, built them up the way I wanted to - no books in sight - and the next day mixed up some dough.   I made enough for two big loaves but decided to refrigerate one of them after shaping so we could eat both fresh instead of one fresh and one day old.   I was also interested to see if there would be any difference between them.    The short answer is a little.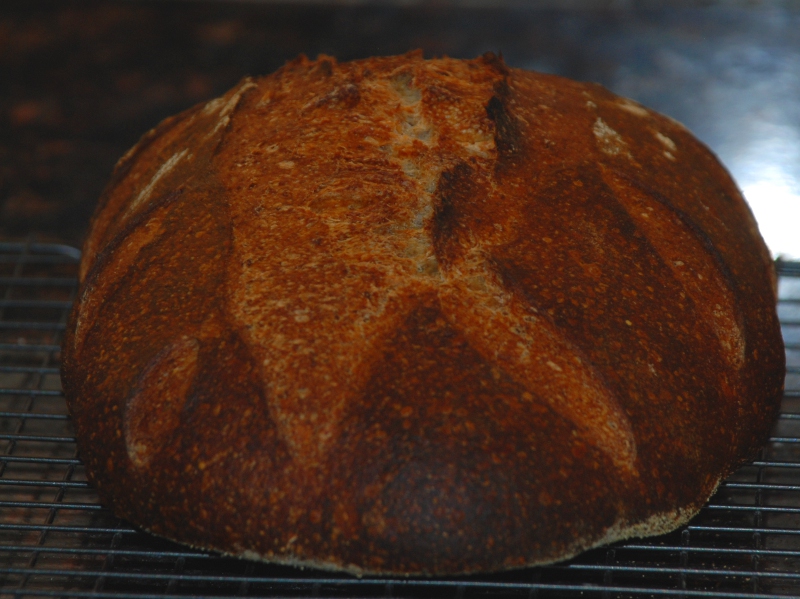 The loaf pictured above was baked with no retard.   Even though I've been working hard at developing dough and I thought I'd got it after 25 minutes on low speed in the kitchen aid, some may say it is not quite there.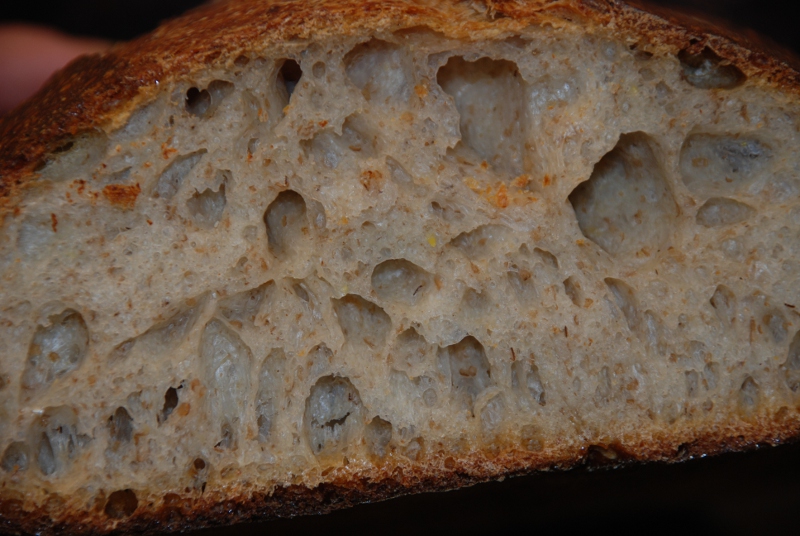 I don't know.   What say you?  
The second which was in the refrigerator for 20 hours before coming out for a three hour proof had a less appealing crust, but perhaps better crumb.   So development continues in the refrigerator?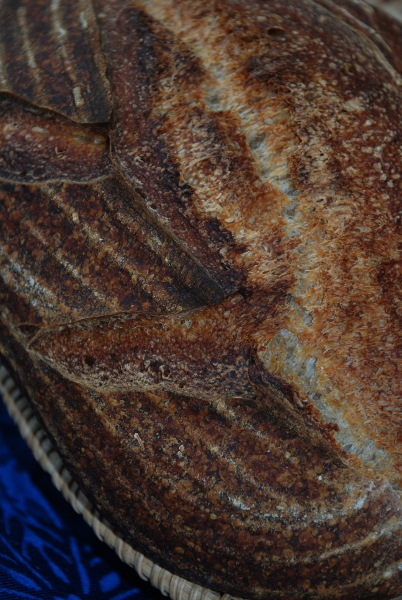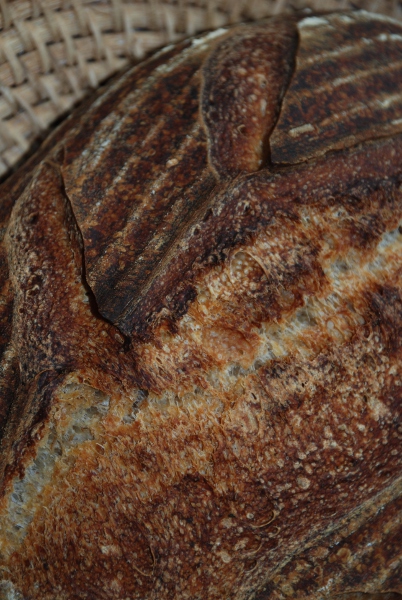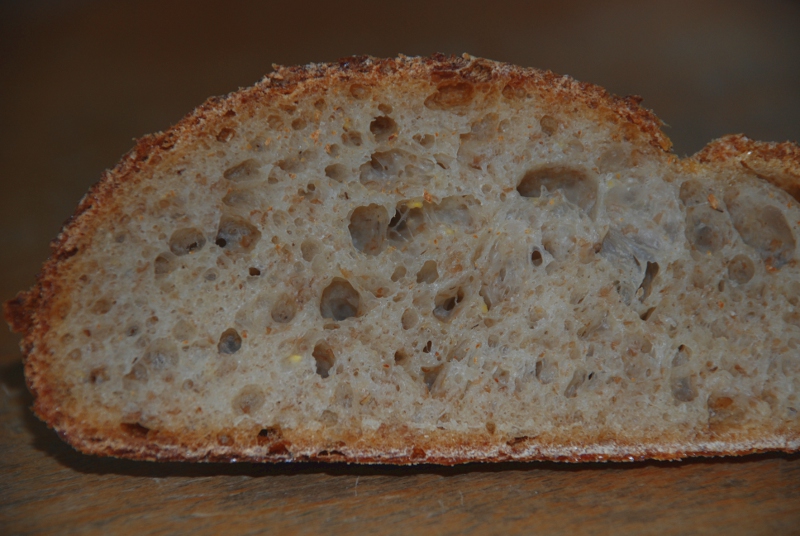 In general I was very pleased with the taste and texture of this bread which is quite light and airy, with a crisp crust (both loaves.)   The retarded loaf has just a hint of sour while the one baked same day has none. 
Here is the formula:
Rye Sour

Seed

Feeding

Total

Percents

 

 

Seed

70

 

 

 

 

 

Rye  

37

107

144

 

 

 

Water

33

106

139

96%

 

 

 

 

 

283

 

 

 

Wheat Starter

 

 

 

 

 

 

Seed

30

 

 

 

 

 

KABF

3

 

3

 

 

 

KAAP

14

100

114

 

 

 

Rye

1

 

1

 

 

 

Water

13

142

155

132%

 

 

 

 

 

272

 

 

 

 

 

 

 

 

 

 

 

Final

Rye Sour

 Wheat

   Total

  Percents

 

KABF

 

 

3

3

0%

 

KAAP

500

 

108

608

79%

 

Rye

 

138

1

139

18%

 

Whole Wheat

16

 

 

16

2%

 

Water

251

133

148

532

69%

 

Salt

14

 

 

14

1.8%

 

Rye sour

271

 

 

 

33%

 

Wheat starter

260

 

 

 

 

 

Rye factor

0.96

 

 

 

 

 

Wheat factor

0.96

 

 

 

 

 

 

 

 

 

 

 

 

Mix all but salt and autolyse for 55 minutes

 

 

 

Add salt and mix on first speed of KA for 25 minutes including

 

 

several scrape downs

 

 

 

 

 

BF for 2.5 hours with 2 S&F on counter

 

 

 

 

Cut in half, preshape and rest for 20 minutes

 

 

 

Shape and refrigerate one loaf in brotform

 

 

 

Proof the other in couche for 2 hours 15 minutes until soft

 

 

Bake at 450 for 20 minutes with steam, 22 minutes without

 

 

 

 

 

 

 

 

 

After 20 hours remove loaf from refrigerator and proof on counter for 3 hours.

Bake at 450 for 20 minutes with steam, 22 minutes without