January 16, 2012 - 9:00am
Tropical Fruit bread turned out in a disaster
I bought a new Breadman machine and wife wanted a Tropical Fruit Bread so I made one (the 1 lbs). It turned out in a total disaster.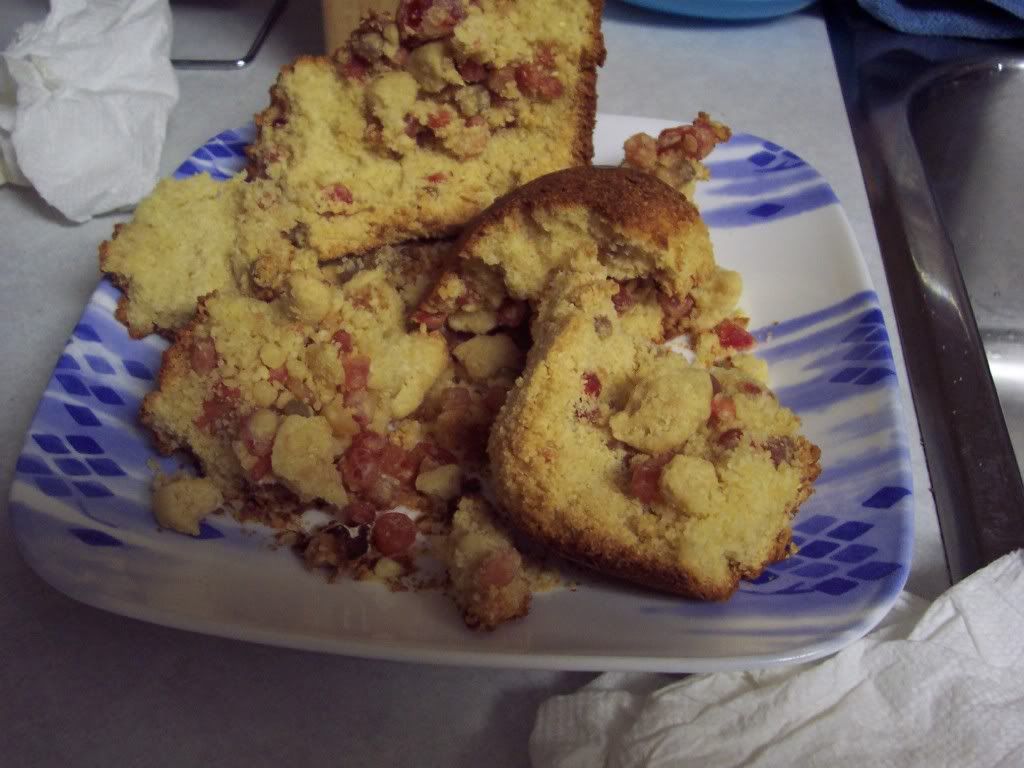 The recipe calls for 1/2 a cup of water including the egg; 2 & 1/4 of flour etc... and I followed the recipe to a "T" and even had my wife double check and turned in a total disaster. Seems to me that there was not enough water / liquid. When it was mixing; it was almost mixing dry all the time. Weird
Here's the recipe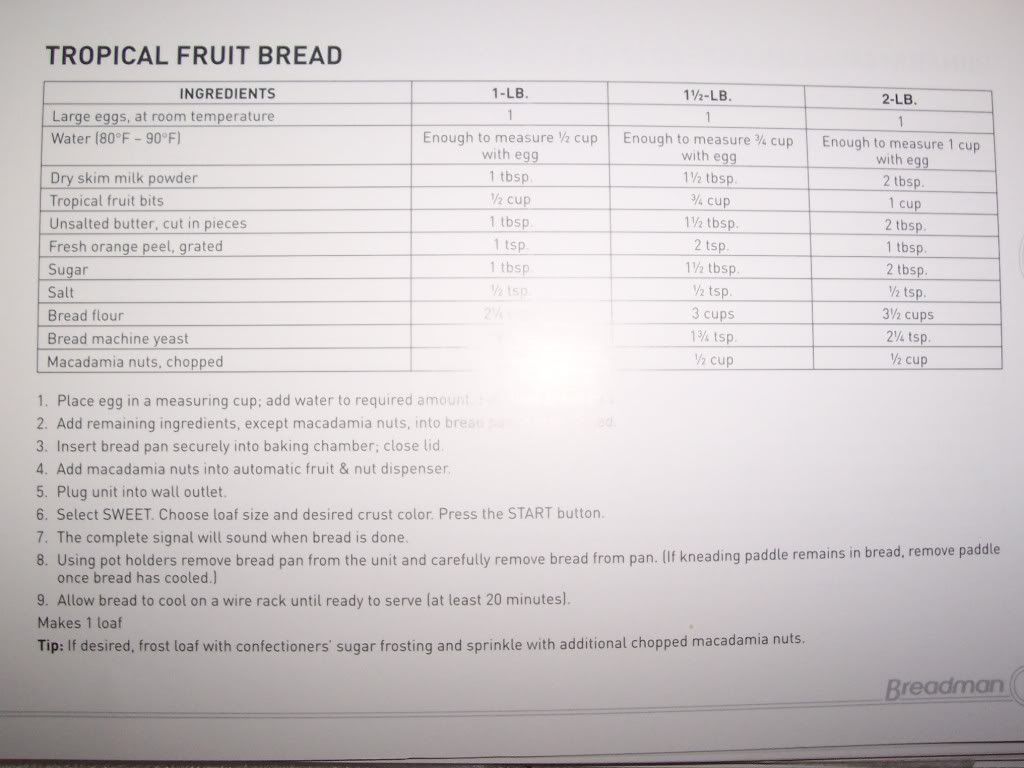 Any thouhts or idea what went wrong?
Thanks in advance