Baking for 2 years and not improving
Hello,
I have been baking sourdough spelt loaves for 2 years now and still not improving and finding my results are always hit or miss. I have read up on sourdough baking on the internet and purchased books and recipe books, watched others do it and still can not improve despite following everything step by step.
I feed my sourdough starter sprouted grains crushed up so they are getting plenty of goodness and the starter is bubly and smells pleasently fruity and fermented!
Usually my bread comes out of the oven looking like a rough cake. It tastes ok when toasted but is definetley not edible as a sandwich. I can not achieve a crusty outside or a airy inside. And sometimes the loaf just dosen't rise much or collapses despite using a healthy starter and not over proofing the dough.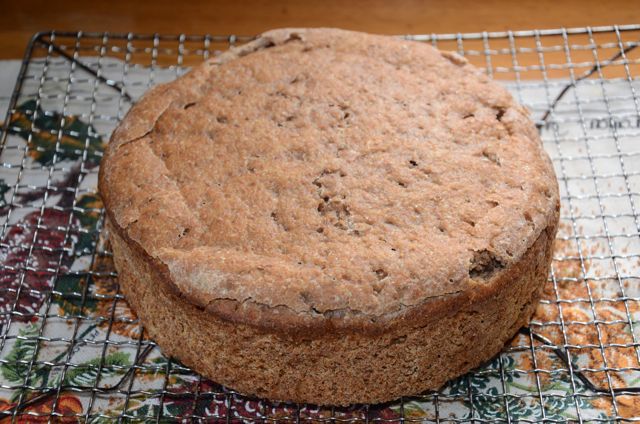 I usually bake the bread in a cast iron pot, but have also tried using, clay pots and bread tins and water dish/spray oven. The cast iron is most successfull but still a lot left to be desired. I don't bother slashing the loaves anymore.
I would love to be able to bake a loaf which is edible as bread, has a light airy crumb and crisp crust and isn't a hit and miss everytime. I have tried lovely 100% spelt sourdough loaves and seen pictures in books and on the internet, but I just can not achieve or improve my results despite perservering.
My current recipe is:
600g spelt flour (sifted)
300-450g dough starter
350-450ml warm water
(1/4 - 1/2 cup sprouted grains crushed)
12g celtic sea salt
Knead dough > Rest > Remove dough for starter > add salt > knead > Rest/prove in cast iron pot (at room temp or sometimes refrigerator) > Let it rise until ready (using finger to test dough)
Cook in cast iron pot at 200 degrees for 10 - 15 minutes then reduce temperate to 180 degrees and cook for further 15-30 minutes.