My First Attempt at Whole Wheat Bread
9:30am-
Up until now I've avoided doing anything whole wheat, just because I've gotten the feeling that whole wheat bread is a little more finnicky than its white bread cousin.  However, I don't want to be a one trick pony, so on our last grocery run I closed my eyes and tossed in a bag of King Arthur's Whole Wheat Flour, praying that whatever resulted would exceed the $4.00 of the bag's worth (I'm still on the look out for flour in bulk so I don't have to re-up every two or thee weeks.) I'm soaking the flour now. The anticipation of the loaves to come is already killing me!!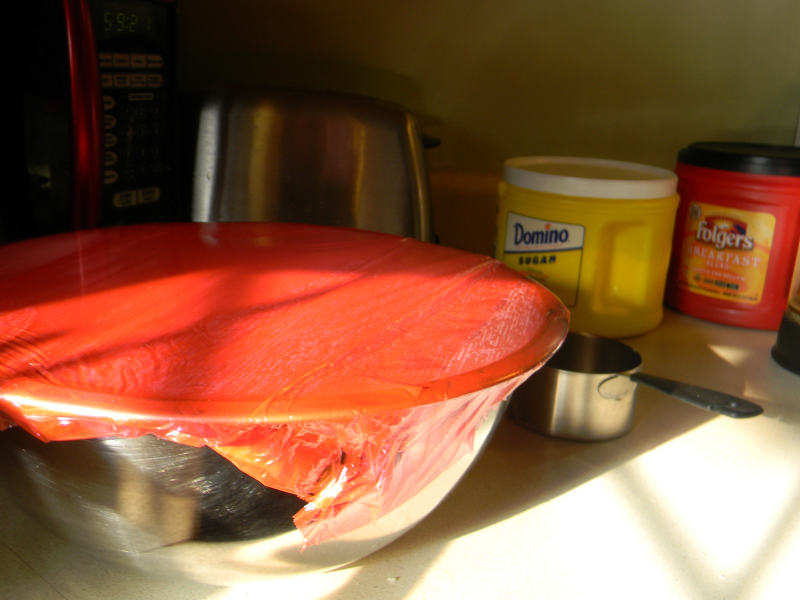 11:18am-
So I've run into my first red flag.  I think I know the difference between sticky and tacky, and no matter how much bread flour I kept adding my dough remained stubbornly sticky.  After finally achieving a slightly less sticky feel I quit adding flour and kneaded the best I could for fear that more flour would only result in a whole wheat brick. I think by the end of it I had added at least 3 cups of bread flour (pretty much double what the recipe called for). And after reading the recipe again I realized I have only half the yeast it recommends.  The damage is done, now we wait...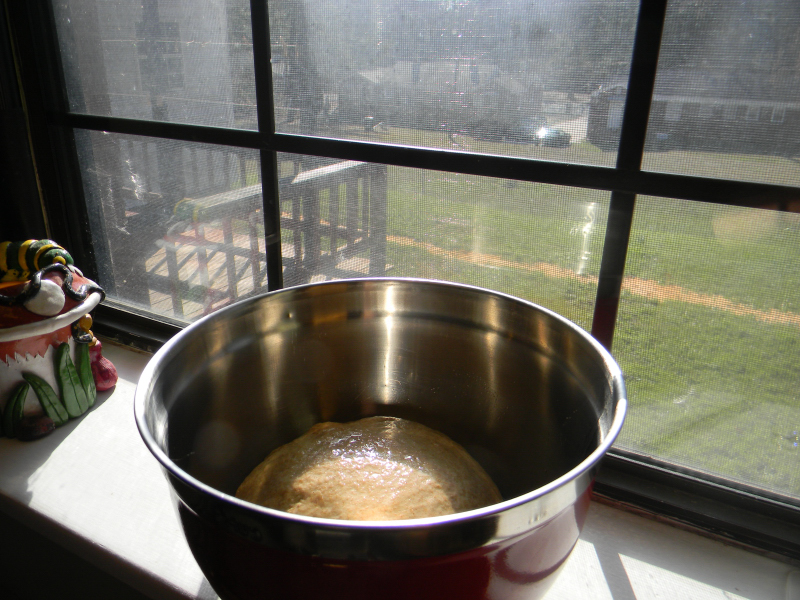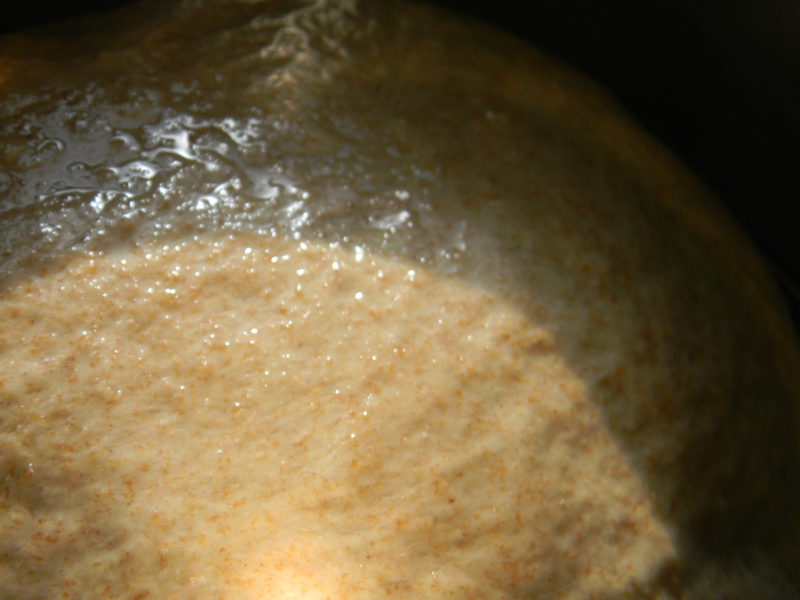 1:00pm-
The dough rose beautifully! I'd never realized what a perfect rising location my windowsill was until now :).  I noticed when I punched it down it didn't seem to release too much air, which I thought odd.  Anyways, wanting to follow the recipe to a T I went against my usual method of forming sandwich loaves, which is normally to roll them out and then roll them up and pinch the seam, etc., and decided to just divide the dough in half and gently form the loaf shape before placing in the pan.  My daughter decided I needed some help with this step....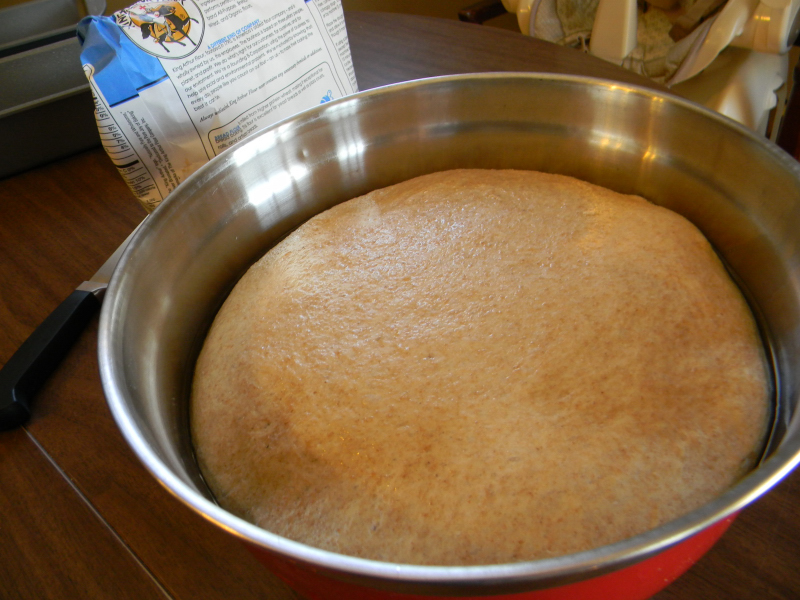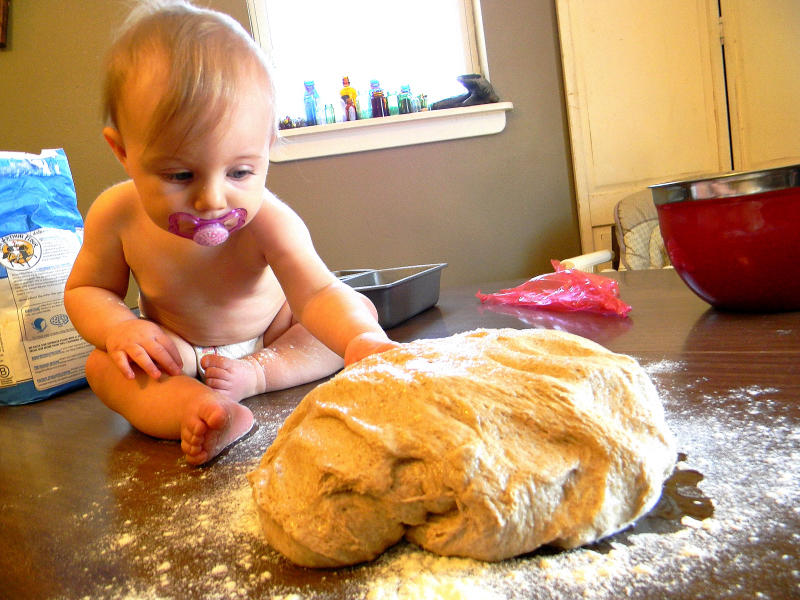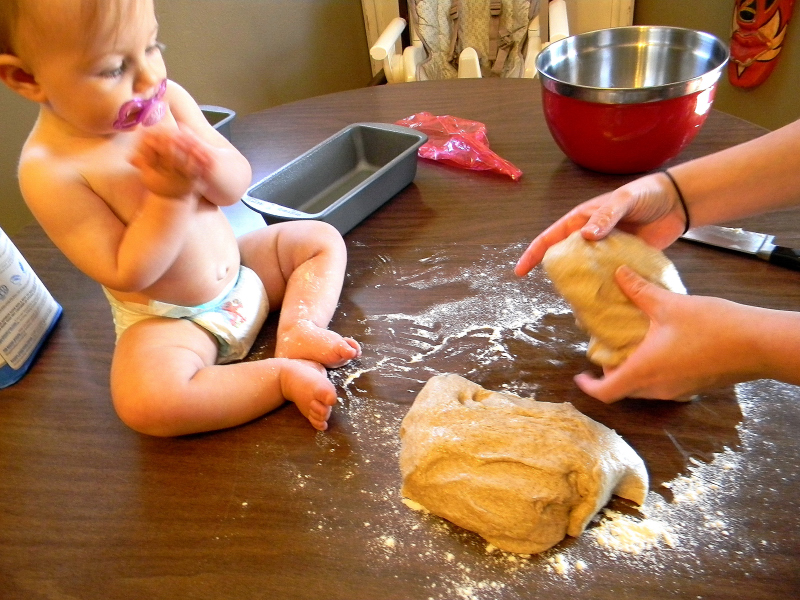 And the resulting loaves after formed: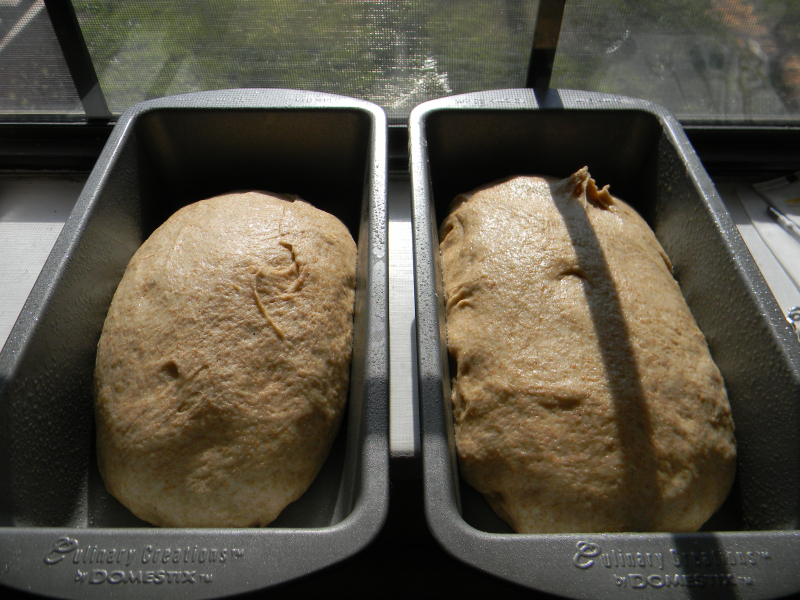 3:00pm-
I took it out of the oven, and I must confess I was prepared for an absolute failure since the loaves were pretty flat :(...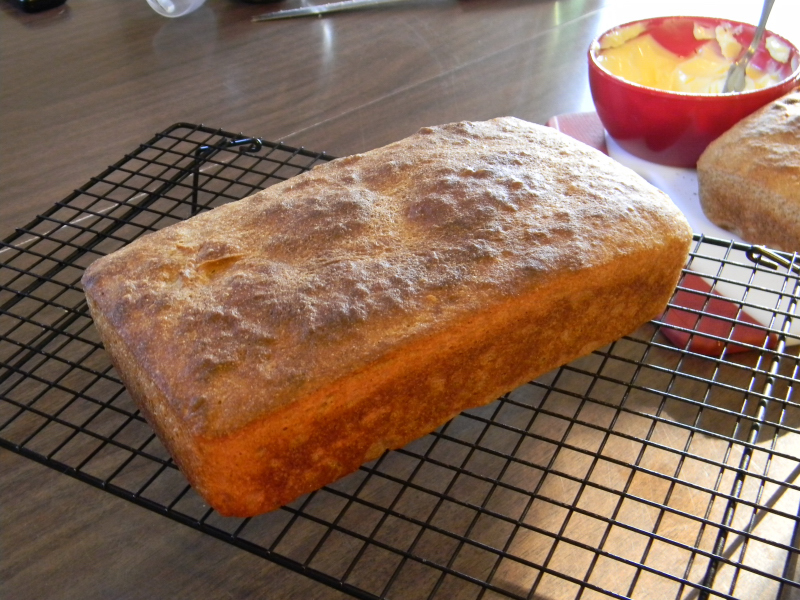 However after a fifteen minute rest and a peek inside.......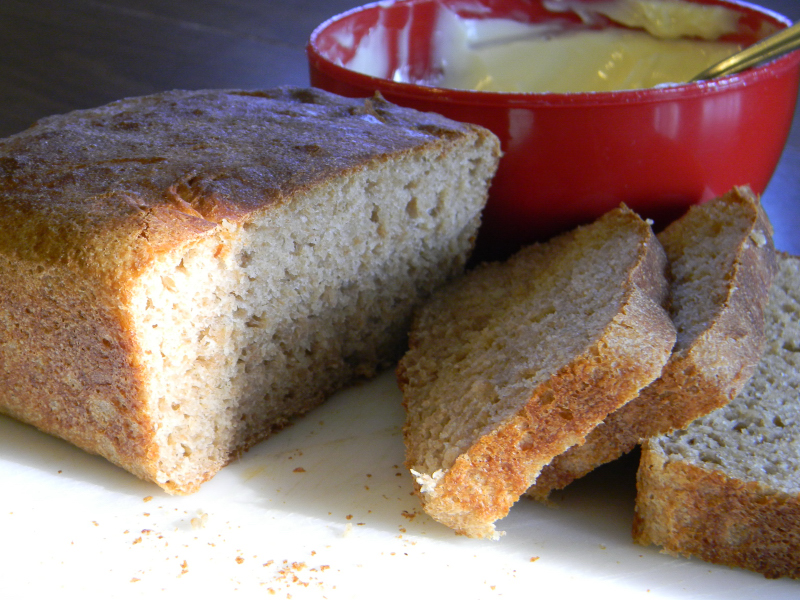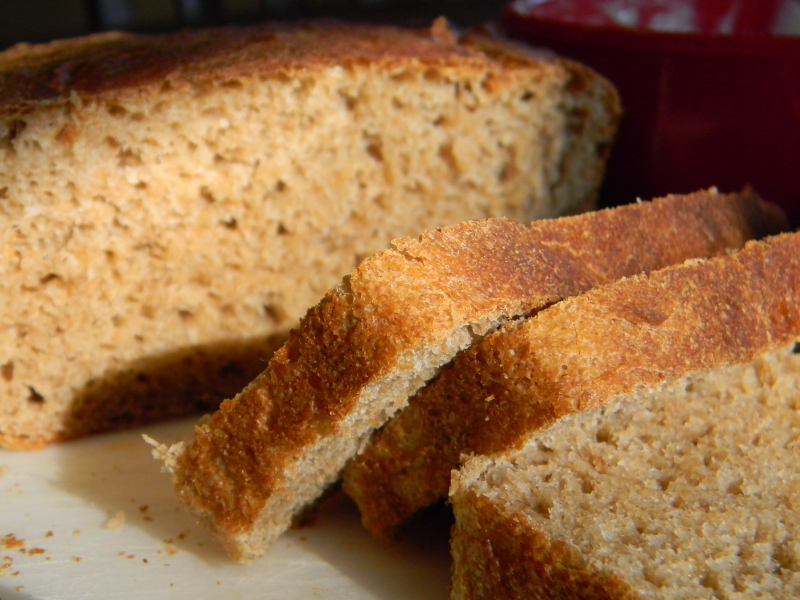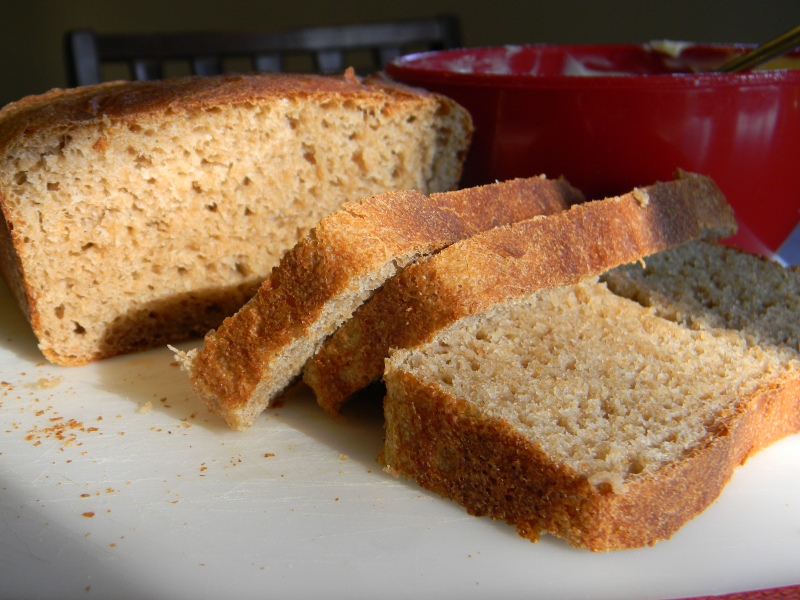 I was sooo pleased! The crumb was soft and moist and airy, and the crust was crackly and sweet and delicious.  We had to quit sampling and take some pictures before the whole loaf was gone!  Yummy!  Well I'm off to enjoy the rest of this success! Thank you for a wonderful recipe, Floyd!
-Rachel