November 4, 2011 - 12:34am
Just made my first loaf of bread tonight!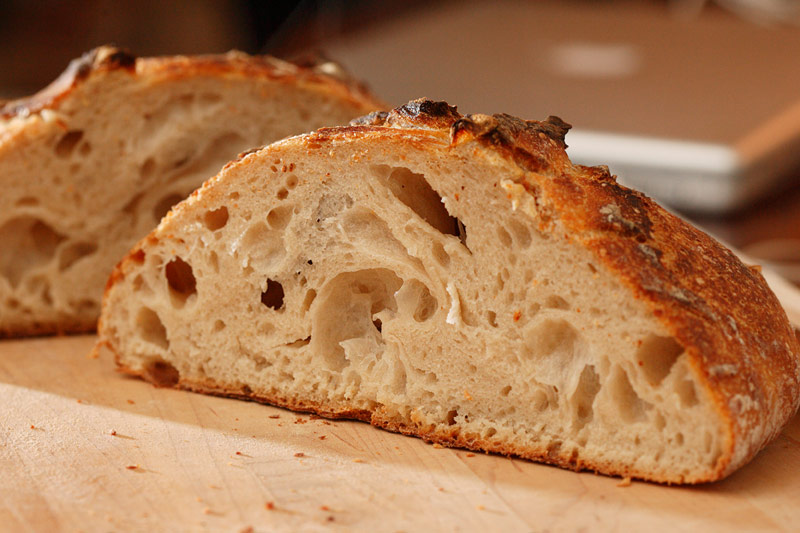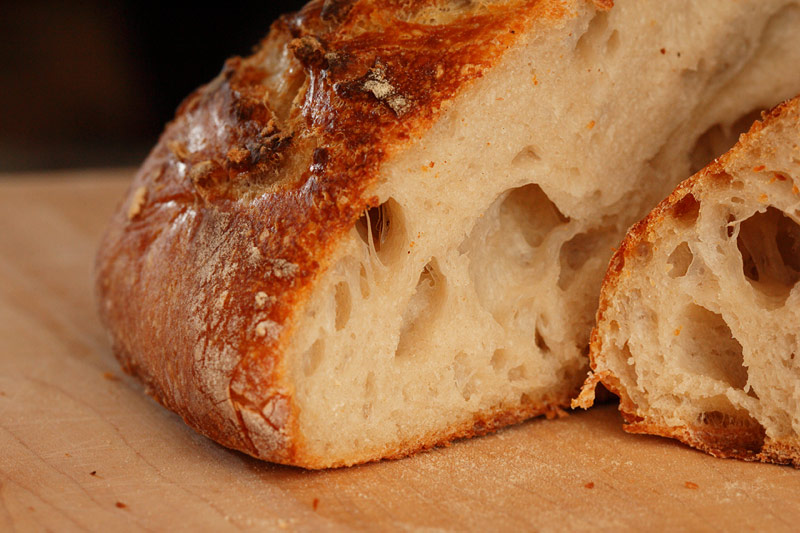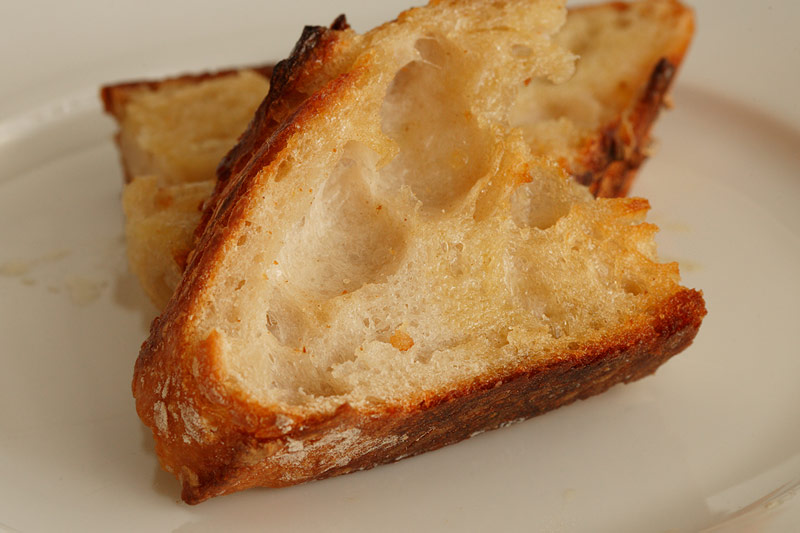 I made this modeling the Tartine Bread book recipe.  My starter was just over a week old.  I had fun, and it tasted great to me.  In the book he talks about eating it fresh out of the oven and frying it with olive oil.  So, I couldn't resist frying it in butter and olive oil.  My wife and I couldn't get enough of it.
One of my concerns was that in the book it seems their starter really responds in a couple of hours.  Mine takes all day to get that sweet smell and full of bubbles.  I was wondering if I had enough yeast in it.
I put together my leaven last night.  I made it and the dough with King Arthur "Bread Flour" - red spring wheat flour and malted barely flour.  It took about 10 hours before the leaven would float.  I was patient all day as I tended to the dough.  Everything seem to take longer than they say in the book but probably because it's getting cool here.
The directions say to put a little flour on top when shaping etc., but the pictures look like they use more than a little.  I found my dough to be sticky, but I used regular bread flour instead of rice flour.  I'll get some of the rice flour to see how that changes.
I used a cast iron dutch oven as recommended.  When dropping it in the pan it stuck to the cloth it was in.  I think the cloth was too smooth and I didn't have enough flour underneath.  When scoring it I couldn't get a score to show like in the pictures.  So, I just scored a handful of times around the top.
The second loaf is in the fridge.  Can't wait to taste the difference that rising in the refridgerator all night makes.
I'm looking forward to getting a basket with linen and some other supplies.  I think I'm hooked on bread.
I welcome any comments and advice.