October 28, 2011 - 1:08pm
New Proofer with Folding Cooling Racks : )
I ordered the Brod & Taylor proofer yesterday and, received it today!  OMG, I'm thrilled with it.
 It is larger than it appears in the video's..which I love.
 I have folding leg cooling racks pictured to show how they fit in the proofer.  A 1/4 sheet pan 'cookie sheet with extended handle ends is pictured'  and, a banneton, both would fit very nicely.  I do recommend these to go with the proofer.  They will come in very handy.
 I cover my bannetons while proofing bread, in plastic bags which would, work nicely to protect the willow straw baskets..or you could use the plastic ones, uncovered, to take advantage of the humidity option, which I don't have,  hmmm, I may order some now.
Wilton is the maker of my stainless steel pack of 3 cooling racks.  Sometimes you can find them at local stores such as Michaels, Target, Walmart type stores.  I have seen them online with free shipping at Amazon.com.  You would only need one or two.  They come in a package of three and I use them all the time.  They are very handy and not expensive.
I'm absolutely thrilled with the proofer and haven't even used it yet ; )  I have some many plans for it, especially like Eric Hanner suggests using it for preferments.  I also enjoy making yogurt and, I think it might even come in handy for baby chick eggs..just kidding...but it certainly would have come in handy when I was raising a baby pet finch tossed from it's nest 'lol'.
Thanks Eric!  Love It!
ADDED:  The Wilton racks from Amazon. com are to large, be sure and measure.  You can find these racks at fantes.com that measure 13.5X9.75 come in a pack of 3 for $11.99 ... I also use one small cooling rack hung by paperclips and adjusts in height..works great.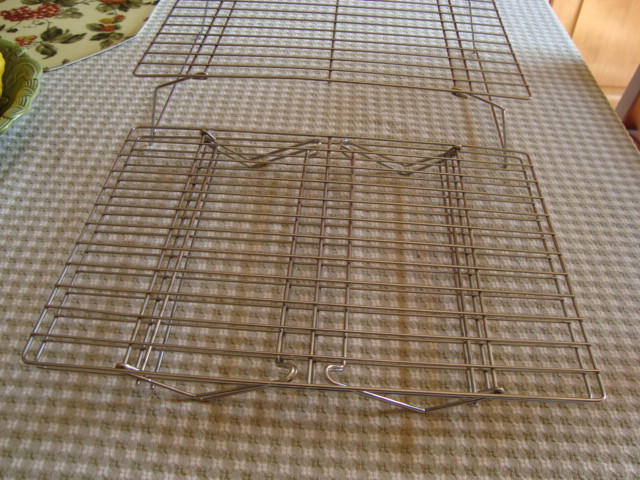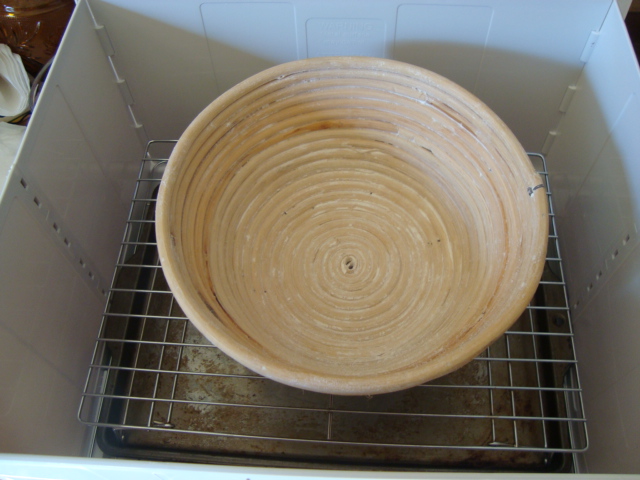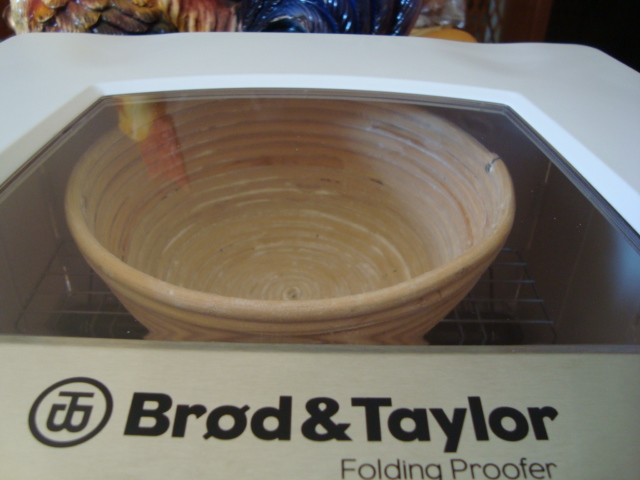 Sylvia