October 21, 2011 - 2:27pm
Dragels (dray-gulls like bagels)
My second attempt at bagels made with a Durum sourdough starter and Durum flour. Changes from first attempt; hydration lowered to 57% and honey substituted for molasses.
Mixing and kneading were difficult at this hydration although the dough softened after a few hours of fermentation and proofing, yet the dough didn't have the strength expected of such a low hydration. This is half of the dough originally mixed, the other half is sitting in the fridge for tomorrows bake. Hopefully more bacteria from the overnight fermentation will strengthen the dough.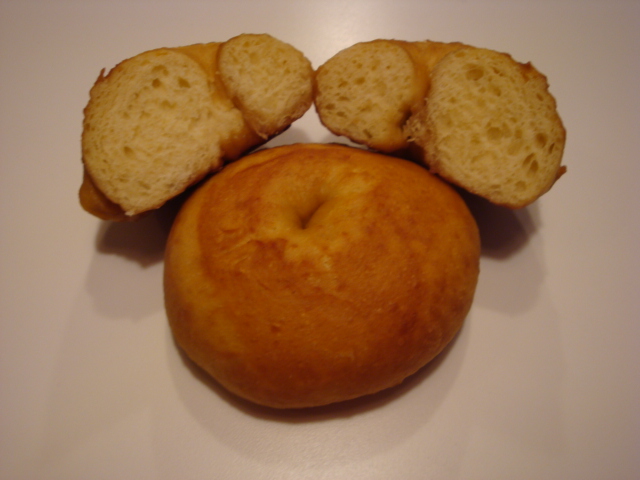 Third one to follow ~ Jim