October 14, 2011 - 8:25pm
I made 100% white whole wheat raisin bread today with a couple of new mistakes. I forgot to add the 1/4 C oil to the other liquids, and wondered why the dough was so stiff. I was about to add water, when I spotted the 1/4 C oil just sitting there.  The dough finally assimilated the oil, but begrudgingly. The other mistake was not resting the dough after the second deflation. I just weighed them, and thought thy were flacid enough. The recipe just said divide and shape into loaves.  The dough fought back, and I didn't take the hint. 
I got to use my new loaf pans, which are a little longer and wider, and they worked really well.   Ray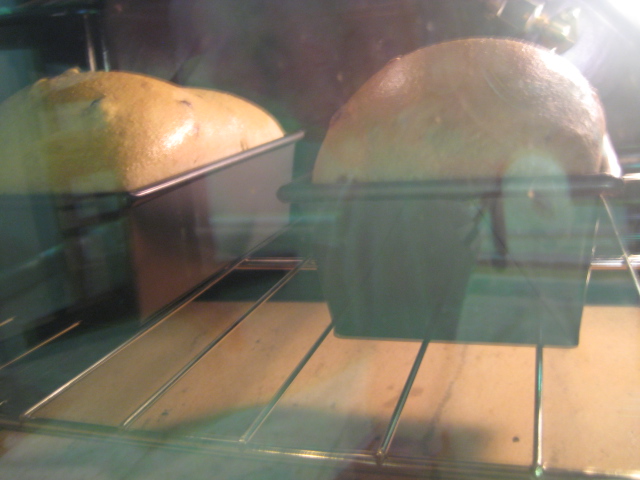 Oops, forgot to mention the bad shaping.