October 6, 2011 - 12:52pm
Monday is Thankgiving Day in Canada.  I'm listening to CBC 1 and they are talking all about turkey, cranberries, and stuffing.  Yum.
For Canadians looking for recipes to bake this weekend, a few of the more popular Thanksgiving recipes here: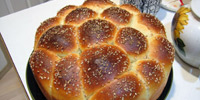 Buttermilk Cluster [1]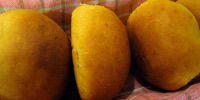 Sweet Potato Rolls [2]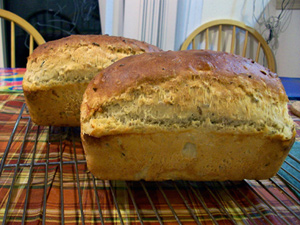 Wild Rice & Onion Bread [3] 
I think the latter is my favorite, though I bake them as rolls rather than loaves.  Just follow the technique used in the Sweet Potato Rolls recipe.
Happy Thanksgiving!
Floyd