Today's barley mash bread
Hello,
Here is today's barley mash bread.   It is a light barley, 18% of the flour is the barley, milled at home.   The rest of the flour is white bread flour.  On evening #1, I made a mash from the barley flour (held at 160-165F / 71-73C for 4 hrs), and stored in the fridge.  Evening #2, I added the mash to white flour and turned it into a soaker, and separately mixed the leaven.  Today I mixed it all together, bulk fermented 4 hrs, final ferment 1 hr, and baked with steam.   It is very tasty.
Here is the formula I used.  All weights are grams:
Total Dough Weight: 950
Total Dough Hydration: 72%
Total Dough Flour Weight: 552
Total Dough Water Weight: 398
Percentages:
Leaven Percentage: 19%
Leaven Hydration: 125%
Starter Percentage: 10% of leaven
Soaker Percentage: 60%
Soaker Hydration: 80%
Mash Percentage: 30% of soaker
Mash Hydration: 250%
Soaker Salt Percentage: 1%
Overall Salt Percentage: 2%
Mash:
Barley Flour Weight: 99
Water Weight: 248
Diatastic Malt Powder: 1
Leaven:
White Flour Weight: 100
Water Weight: 125
Starter Weight (125% hydration starter): 10
Soaker:
All Of Mash
White Flour Weight: 232
Water Weight: 17
Salt Weight: 3
Final Dough:
All Of Soaker/Mash
All Of Leaven
White Flour: 117
Water: 2
Salt: 8
Pics: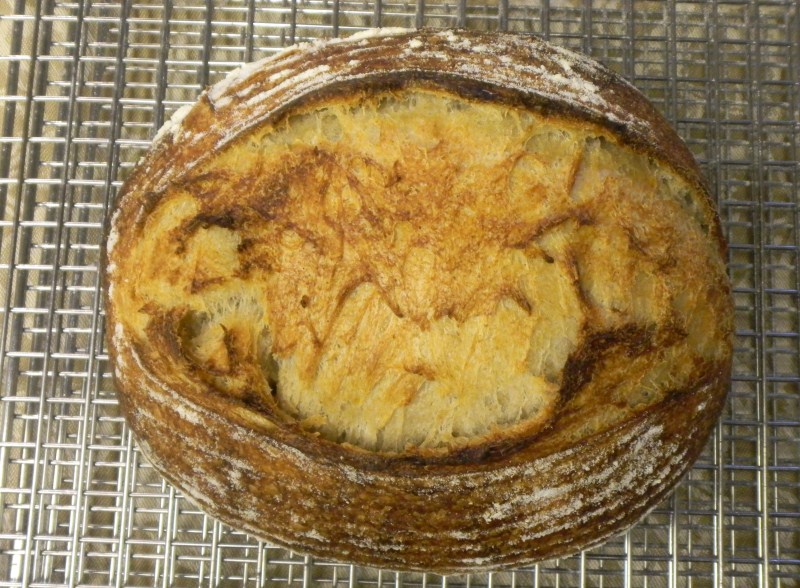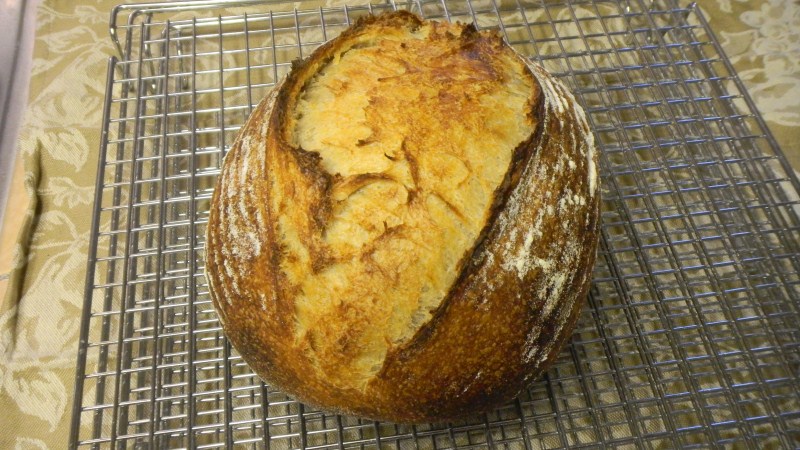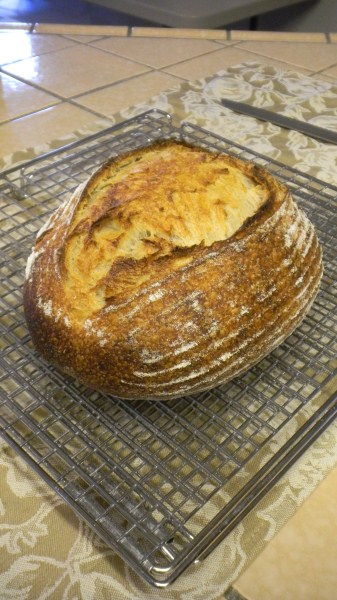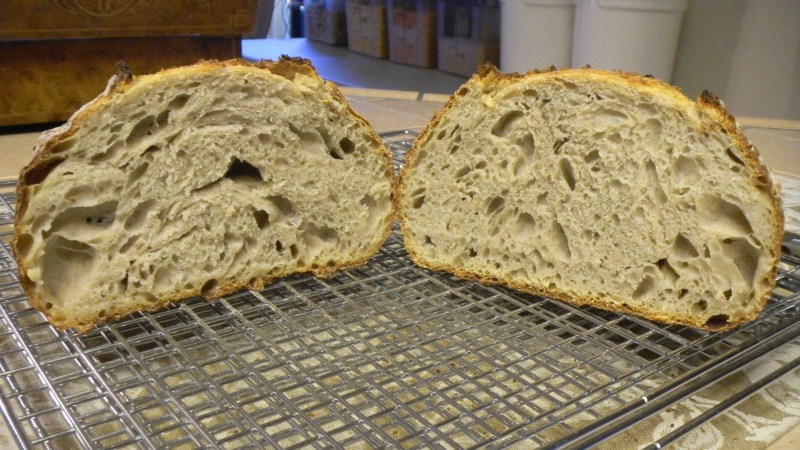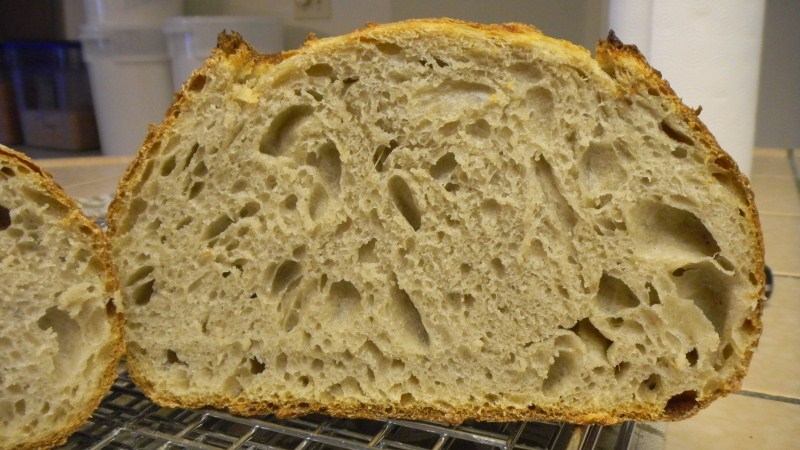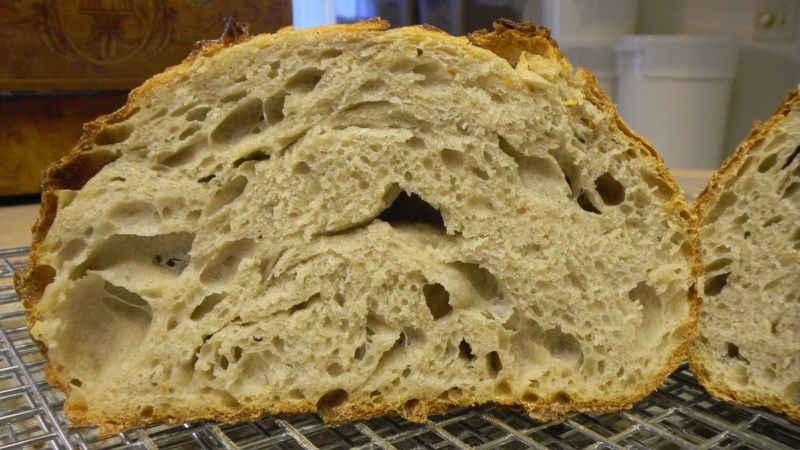 I am enjoying these mash breads.  They bring a softer, delightful texture to the bread, and good flavor.