French Broad Rye Hopper Bread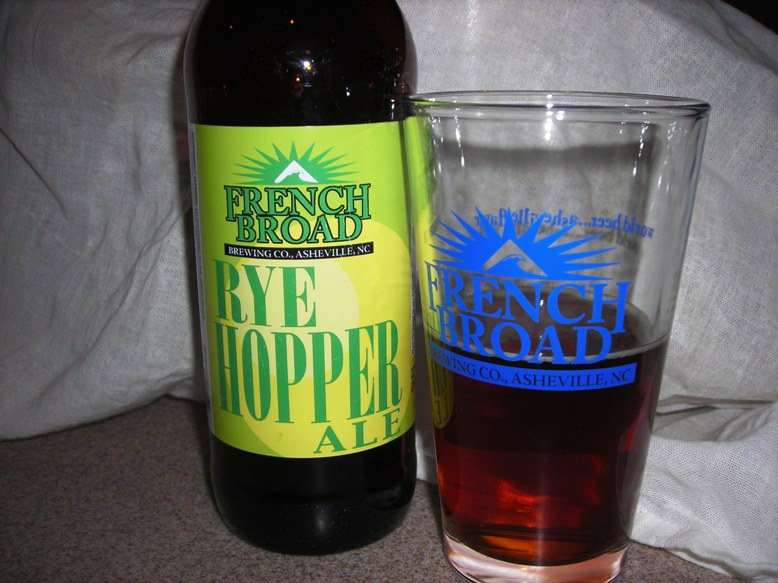 Beer and bread has always seemed like a logical combination to me and I have made several variations on beer bread. This version is based on an American Rye Ale and uses only beer for hydration.
The French Broad Brewery is just down the road and I am lucky enough to have a friend who works there. Not a bad deal, trading beer for bread.
Ingredients:
Levain:
100% hydration fed with KA Bread flour – 300g
Soaker:
French  Broad Rye Hopper Ale – 487g
KA Organic AP – 307g
Bob's Red Mill Whole Rye flour – 180g
Final Dough:
KA Organic AP flour – 288g
Sea Salt – 18g
Paste Topping:
Bay State Med. Rye – 75g
French  Broad Rye Hopper Ale – 95g
Instant Yeast – 1g
Sea Salt – 2.5g
Process:
Fed active starter 8 hours prior to mix and fermented at 70°F
Flour soaker established 3 hours to mix and held at 70°F
Mixed Levain, Soaker and Final 288g of AP flour by hand and rest for 30 minutes.
Add salt.
Stretch and Fold at 00:15, 01:00, 01:30, 02:30, for a total bulk ferment of 4 hours.
Shaped 3 boules @ 525g and rested on couche seam side up, after 15 min. rest brush paste mix on seam side of boules and proof for 1 hour.
Bake @450F 15 min. with steam and then @ 400F 30 more min.