This weekend's baking: Bagels & SJSD 8-14-2011
We have my sister and brother-in-law and my younger son's two daughters staying with us this week. This morning, we had a traditional Sunday brunch with bagels, smoked salmon, farmers' chop suey and sourcream coffee cake. My neighborhood bread tasters joined us.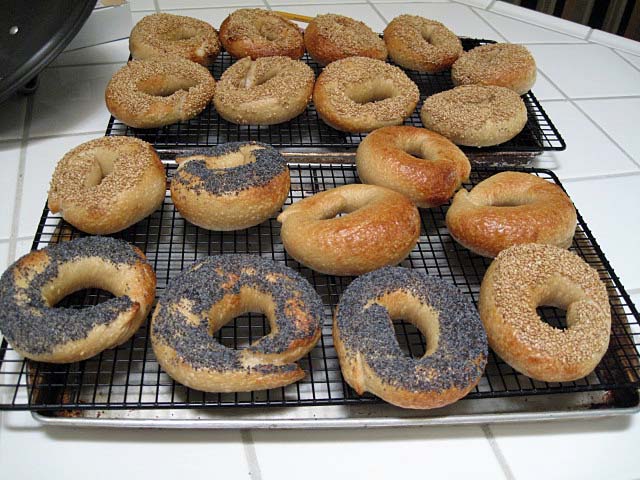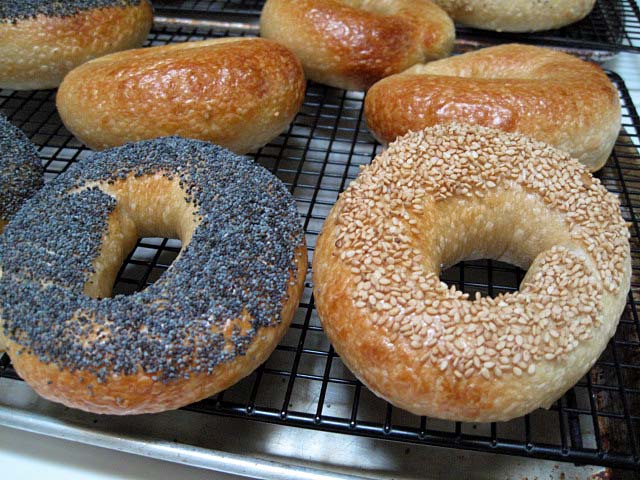 The bagels were made with the Krakow Bagel formula I tested last Summer for Inside the Jewish Bakery. The bagels are supposed to be twisted, but I shaped them in the more usual manner. They are very chewy with a crisp crust and delicious flavor. They received rave reviews. If you want the formula, you will have to buy Stan and Norm's book when it's released in the next few weeks.
I also baked a couple loaves of my San Joaquin Sourdough to have with our dinner of proscuito and melon and fettucine with ragu.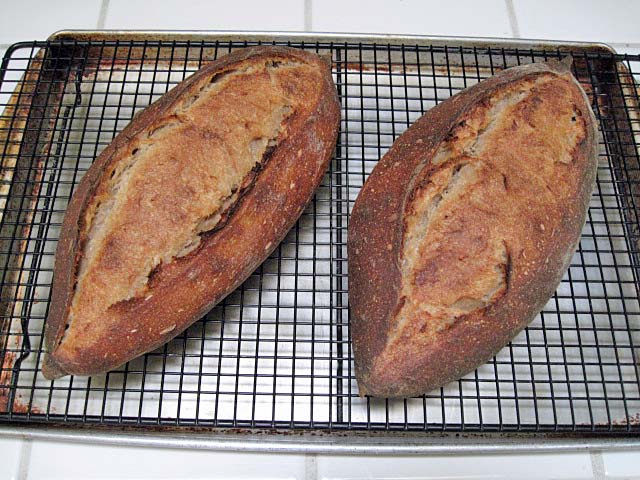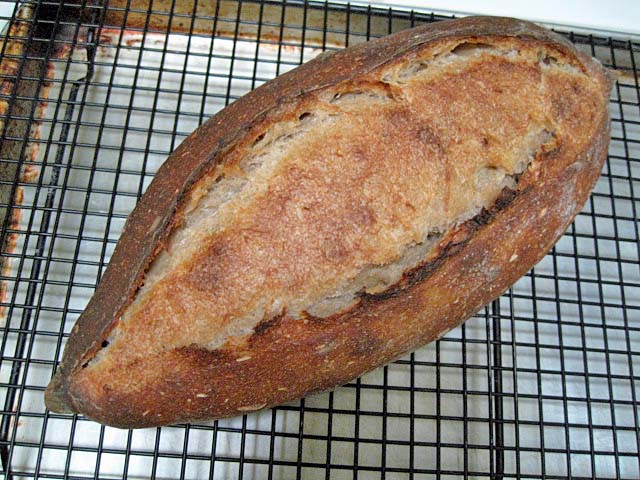 I loved five year old Naomi's comment on the bloom as I took the loaves out of the oven: "Ooooo .... They got so big, they broke!"
Hope you all are having as much fun this weekend as I am!
David