Spelt challah and rolls
A friend of mine cannot eat anything made with white flours (it's not the gluten it's the flour itself), so every now and then I bake a special challah with spelt flour for her.
Spelt flour is very low in gluten so no long-kneading.  and less rising time is needed.
Actually you have to make sure the dough does not rise too much, otherwise it loses it's strength and the challah "falls down" in the oven.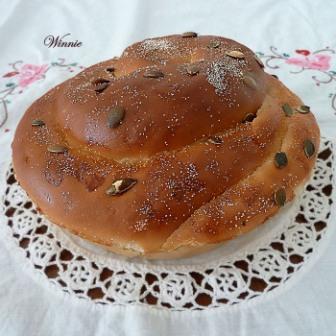 Ingredients
370 g spelt flour 
4-5 g dry yeast 
210 ml of warm fluids  - I use a mix of vanilla soy mild + water
30 g light brown sugar or cane sugar 
1 Tbs vanilla sugar (
¼ teaspoon salt 
4 tablespoons sunflower oil / canola oil (a little less than ¼ cup)1 teaspoon vanilla-pudding-powder (not instant)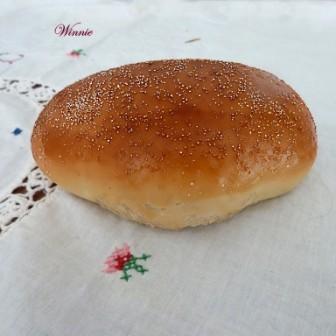 You can check my post [1] for more details and photos (translators are at the left top side-bar), and if you have any questions - please feel free to ask me(!)