Nancy Silverton's Brioche
Another very productive weekend, with two beautiful brioche loaves. Can't tell you how pleased I am with them, the loaves came out beautiful and light, with a wonderful texture and taste.
I gave one loaf away and already finished another one, well, I did freeze a couple of slices to have later on as a treat, plus I want to see how well the brioche freezes.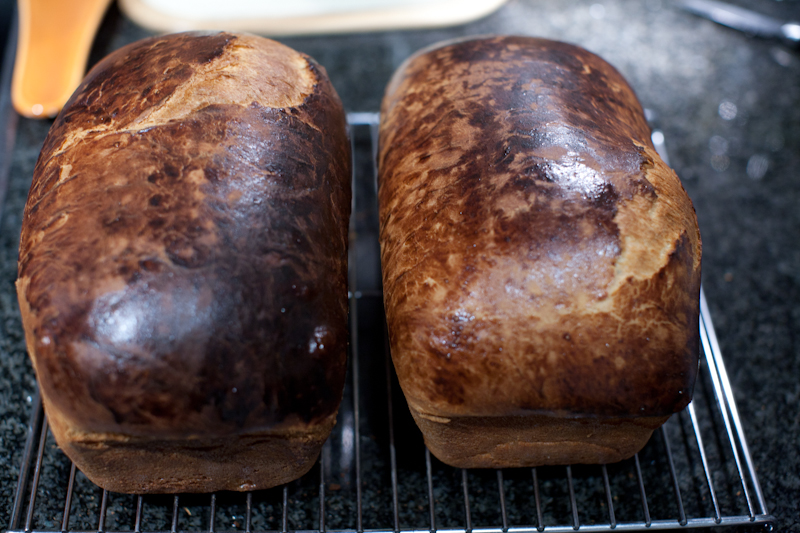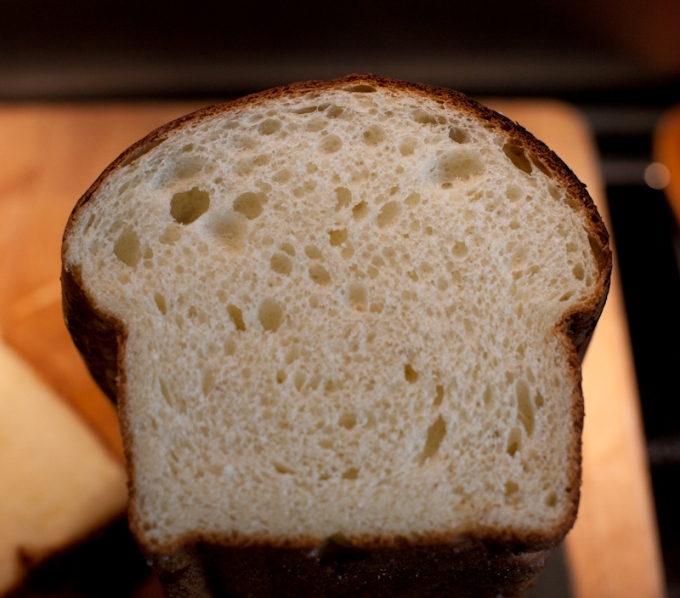 Wonderful photos courtesy of my husband –a real improvement to my own ones, taken with an iPod :)
Full story and more photos on my blog here [1]