Man cannot live by San Joaquin Sourdough alone.
It's much nicer to live with my wife, along with San Joaquin Sourdough, than alone. And if there is any bread that makes her happier than San Joaquin Sourdough, it's the Cinnamon-Raisin-Walnut Bread from BBA. So I baked some today.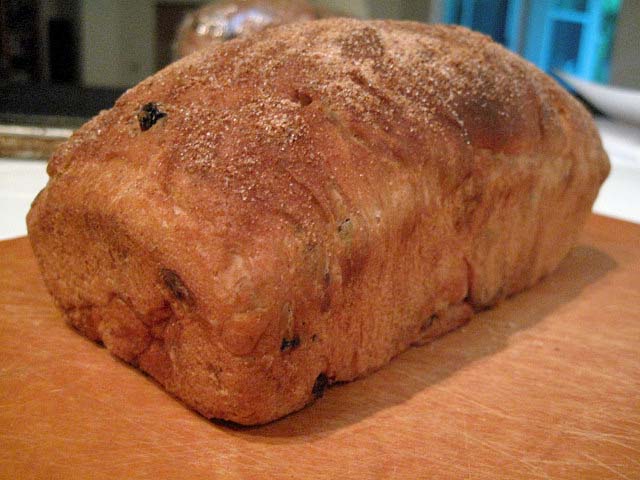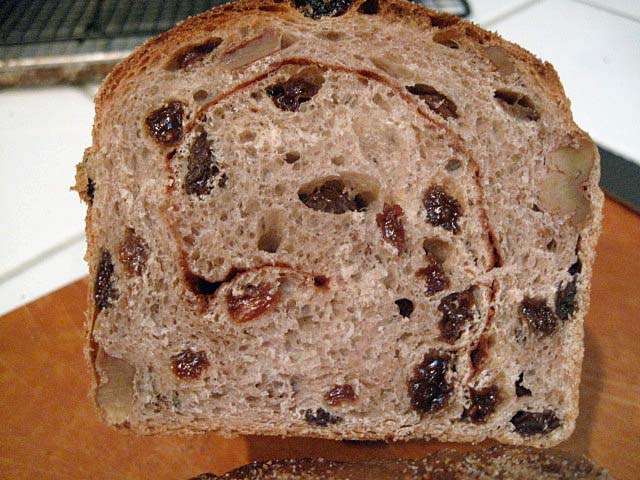 One of these days, I will try Glenn's variation with pecans and dried cranberries. See Another Spice-Fruit-Nut Bread [1]
And, for those who are wondering, Glenn and I did not discuss what we were baking this weekend. It's just one of them synchronicity things.
David