Hello,
Many years ago, there was a term that certain kids used when raiding the parent's liquor cabinet, and mixing up all the bottles of XYZ into a single concoction:  Jungle juice.   Of course I never partook in such things.   Recently I decided 'what the heck' and milled all of the grindable things in inventory into a single flour.  I scaled out 150 grams of each of the following:  Hard red wheat, spelt, barley, rye, buckwheat, and whole yellow corn.   I call it my Jungle Flour.
Before grinding:
After grinding at the finest setting: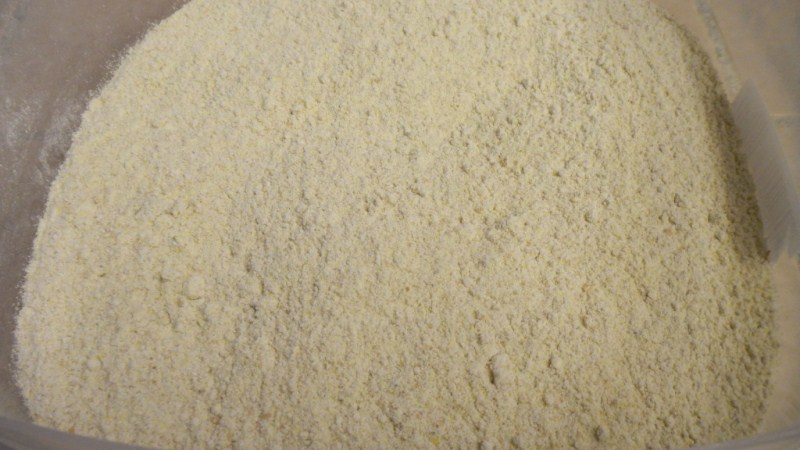 First I "aged" the flour for two weeks in a plain tupperware container, stirring it every couple days.  Dunno if that made any difference than if I used the flour when it was younger.
Today was my first attempt with it.  I made a 50% jungle flour, 50% KAF Bread flour dough, about 700 grams total.   The overall procedure was at room temp, a single long day.  I took all of the jungle flour and made a levain from it, at 125% hydration (natural leaven).   The yeast activity peaked in 6.5 hours.   I then added the white flour, salt (2%) and remaining water to arrive at an overall 68% hydration dough.   I did not use any baker's yeast.  Bulk fermented for 2.5 hours, then shaped and put into a floured cloth banneton.  The final ferment only lasted 1 hour, I was surprised at how fast it rose.  Baked for 40 minutes, with steam for the first 15 minutes.   Temperature reading of the bread was 210F.
It's a little scraggly looking, but it tastes great!   There is a delectable whole-grain goodness, and sweetness, and a fairly bold sour tang to finish.  My taste buds aren't good enough to detect the individual grains separately, though, but I think it is pretty tasty.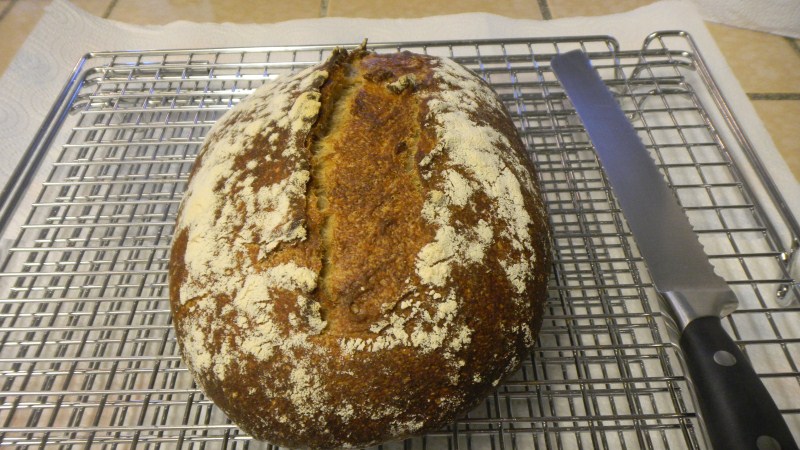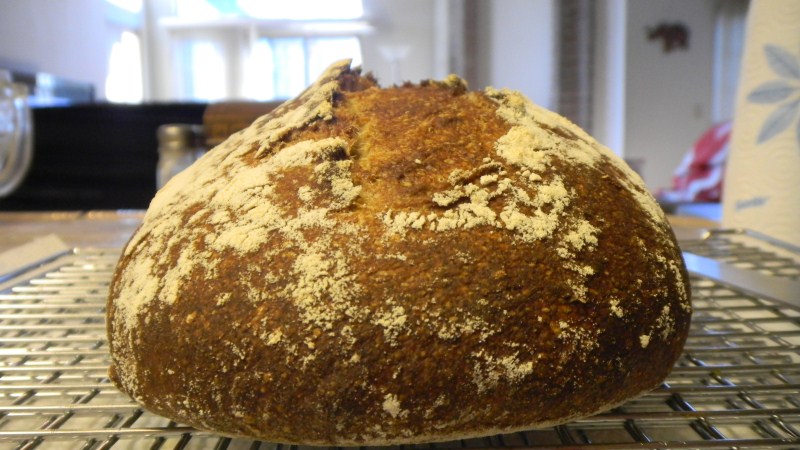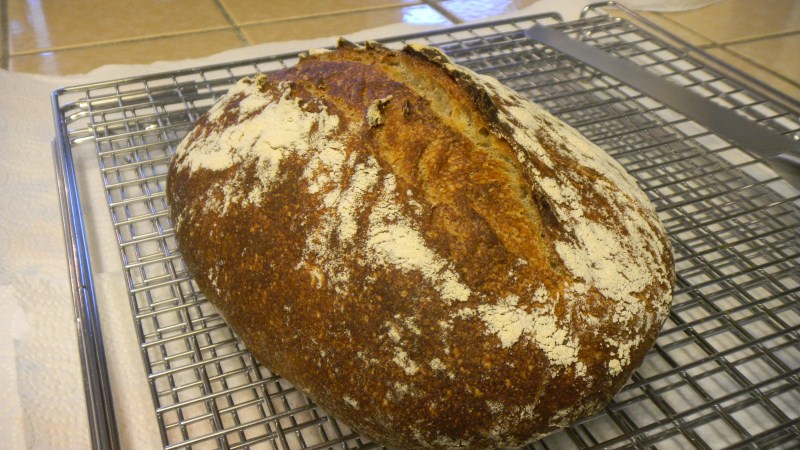 I wasn't expecting a very open crumb, due to all the bran and relatively low gluten level of the Jungle.   It is a closed crumb, but it is not dense at all -- light, a good chewing texture.  A nice little bread.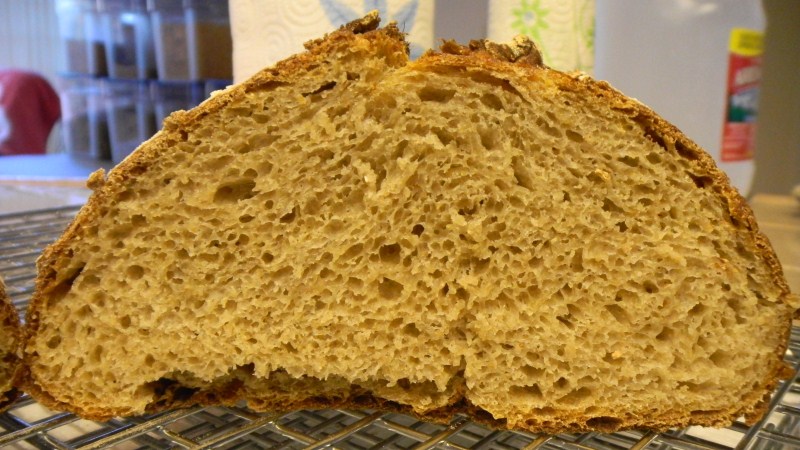 Sorry to the vegetarians...   one last pic to throw in.   I had the bread tonight with some grilled chicken on my new Mini Grill.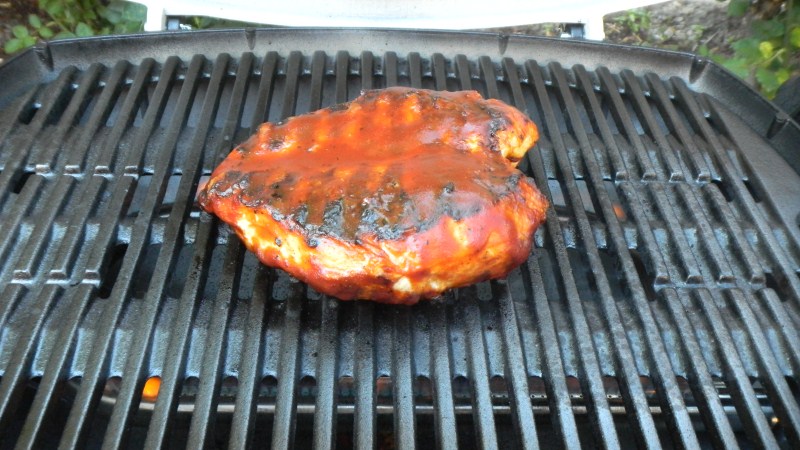 Cheers!