four or five grain levain
I don't know why I've waited so long to make this bread, after buying hamelman's book. I've done it before, from intructions giving on this blog, which were very helpful, btw. For grains, I used a mix of fennel seeds, flaxseeds, spelt berries and oat bran. I retarded the dough overnight, omitted the yeast as instructed, and I baked it directly from the fridge. For the final fermentation, the instructions weren't very clear to me... in case I opted for retarding the dough overnight, it still gets an hour of fermentation on room temperature, or after shaping goes directly in the fridge??
Final fermentation. Approximately 1 hour at 76 degrees. [The dough can be retarded for several hours or overnight, which case the bulk fermentation should be 2 hrs with 1 fold, and the yeast left out of the mix.]
Not knowing what to do, I let it stand 45 minutes at room temperature (78F), but I still don't know if that was good, or this step shoud have been skipped. Maybe someone can clarify this.
Also, I don't know if baking directly from the fridge was the right decision, I wonder if it would have risen more if I let it stand 1 hour at room temperature before baking?
Anyway, I'm extremely pleased with the result, the taste is absolutly amazing.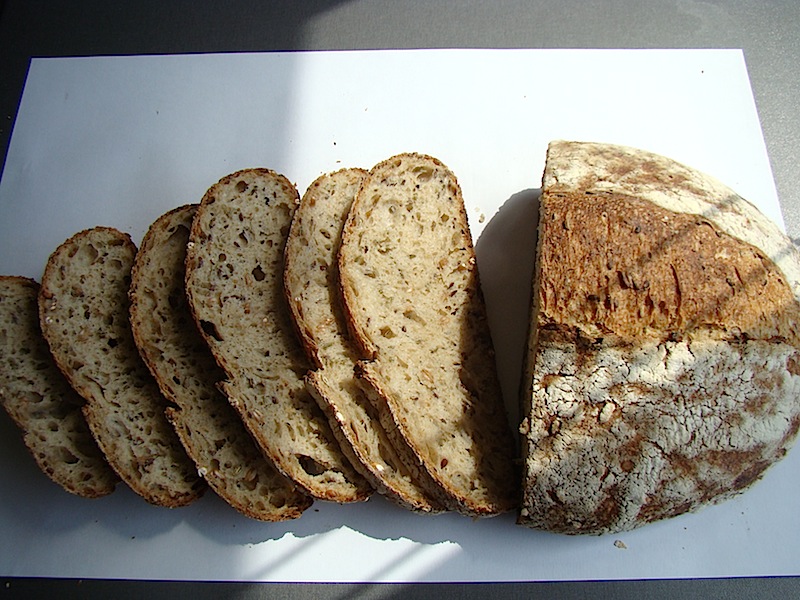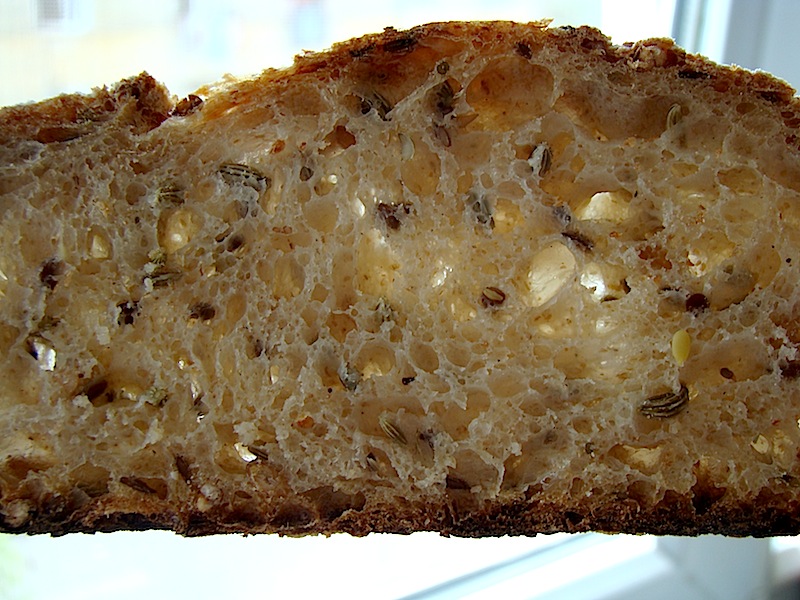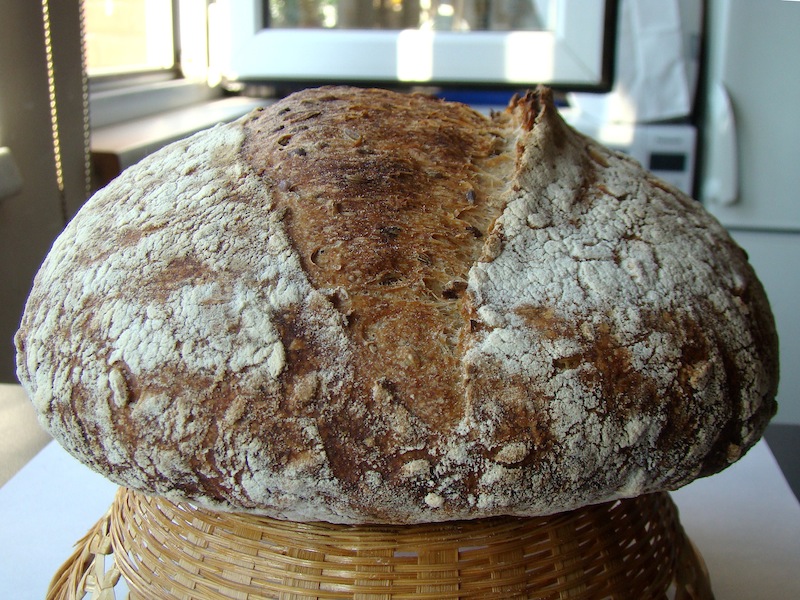 More pictures and the addapted recipe (recipe in romanian, translator on the sidebar) can be found here [1], at my new blog  Apa.Faina.Sare [2]