For quite some time now I gave up trying to find the European type flour "Ruchmehl" or "Halbweissmehl" here in the US, even though I still believe that the farmer's style breads and rustic hard rolls would need this flour.
Two days ago browsing through Costco I found this flour and reading the label I felt this could be it.
 Two 10 pound bags for a little bit more than $6 was also a very good price and it is unbleached and not enriched, so let's give it a try!
Coming home I prepared a preferment and later in the afternoon mixed the dough. No cold retardation for this time because I was too curious to taste the rolls and didn't want to wait. The result was and tasted awesome!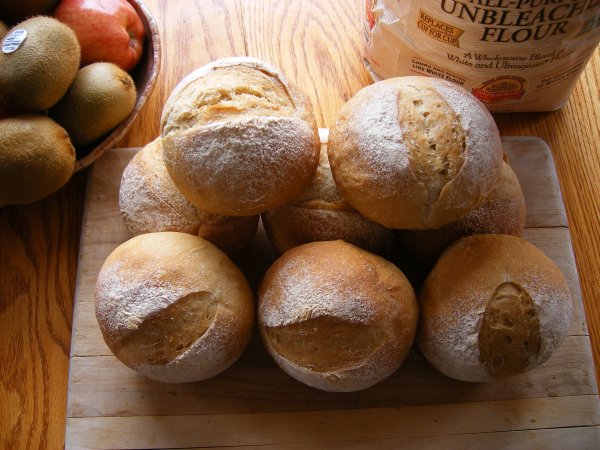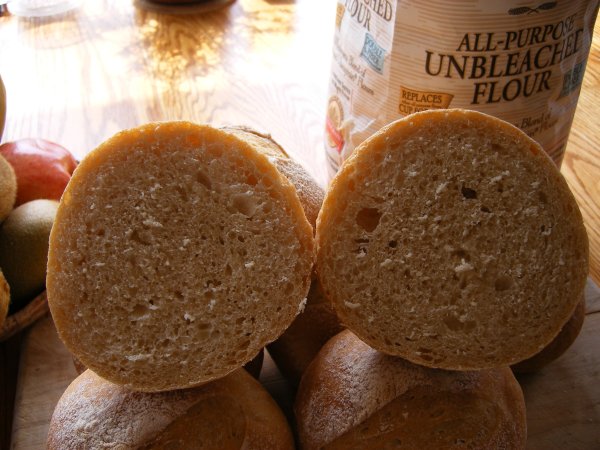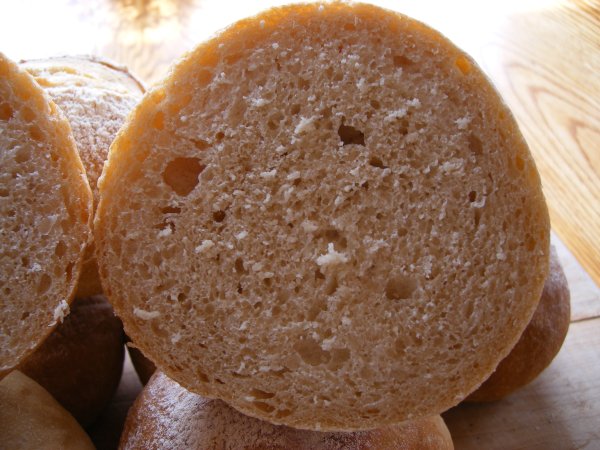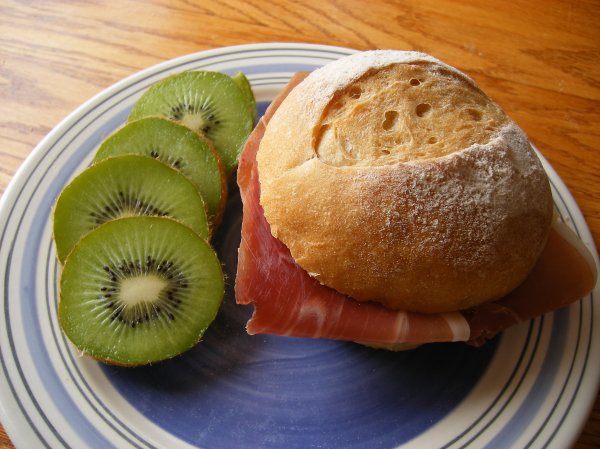 Happy baking!
Thomas
For the interested bakers: http://www.ultragrain.com/index.jsp [1]
Update from my trip up North: http://tssaweber.com/WP/2011/05/up-north-in-the-driftless-area-of-wisconsin/ [2]