Pane con Semola Rimacinata di Grano Duro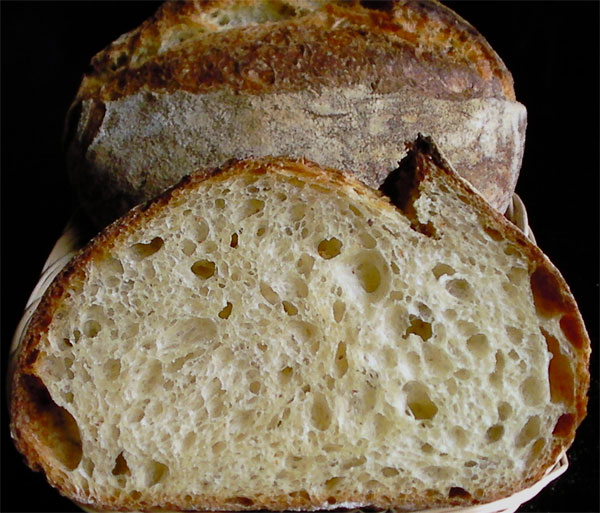 Thanks to JoeVa for this detailed recipe [1].  I have made it three times now.  The first time my hydration was 60% as per JoeVa's recipe.  I didn't stick closely to the mixing instructions and worked the dough more than JoeVa recommended.  The crumb wasn't as open as I had hoped.  On the second time I upped the hydration to 63% and followed JoeVa's recipe to the letter. The crumb was nice and open.  On my third attempt, I once again increased the hydration: this time to 65%.  There wasn't much difference between the second and third attempts.
I retarded for 12 hours. It had a mild tang and it was delicious fresh on the first day.  It was similar in texture to a baguette with a razor sharp crust and soft interior.  I really like that contrast.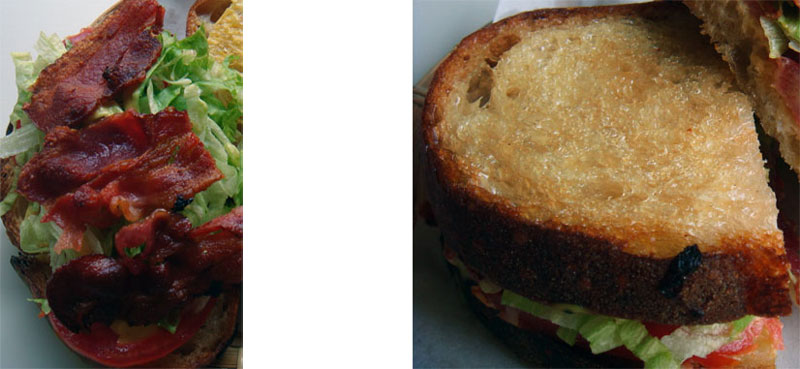 On day two it made a good BLT, although that crust was dangerously hard and sharp after being lightly fried in the bacon renderings (and, yes, I know it isn't healthy, but it is delicious :).  I am wondering if that diamond crust has anything to do with the hard nature of semolina. 
Best,
Syd