Cracked filling and sugary syrup in my Lemon Meringue Pie
Hi!
I made a homemade pie for Easter, crust and all. When I cut into it, the meringue was cooked perfectly and adhered to the filling, but the filling itself was cracked and there was a sweet liquid on the bottom of the pie plate.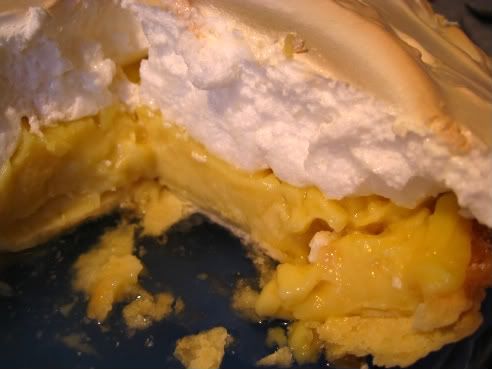 the recipe and my steps are here:
http://kitchengeisha.blogspot.com/2011/04/lemon-meringue-pie.html [1]
I spread the meringue on piping hot filling and spread all over the top sealing the filling inside the crust. I let the pie come to room temerpature for 3 hours then refrigerated overnight.
It's making me slightly nuts that I can't figure out what happened. The meringue seemed perfect, it was just the filling that was at fault!