Buttermilk Hot Cross Buns for Good Friday
Buttermilk Hot Cross Buns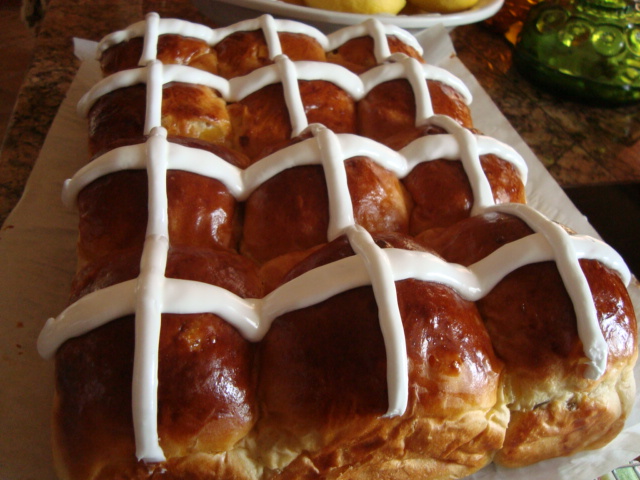 If you would like the recipe I used it is referred to on my blog HERE [1].   I add extra homemade candied orange and lemon peel.  I also use golden raisins a little extra spice of nutmeg and cinnamon.  I like to up the hydration too, by adding a little extra buttermilk.  I glazed the buns with beaten egg yolk with about a TBspoon of milk.  I also towel steamed my buns for the first 12 minutes.  I made a Royal Icing for the crosses...no baked on crosses, I've tried them before and I don't care for the flavor or texture of the baked crosses, IMHO, the baked on crosses are for the benefit of commercial baking and selling of the HCB, so the crosses don't melt or disfigure...IMHO!  I think the added little sweetness of the lemon flavored icing crosses goes great with the buns.
                                        These are very large buns.  
                                                   Very tender crumb, pulled apart still warm.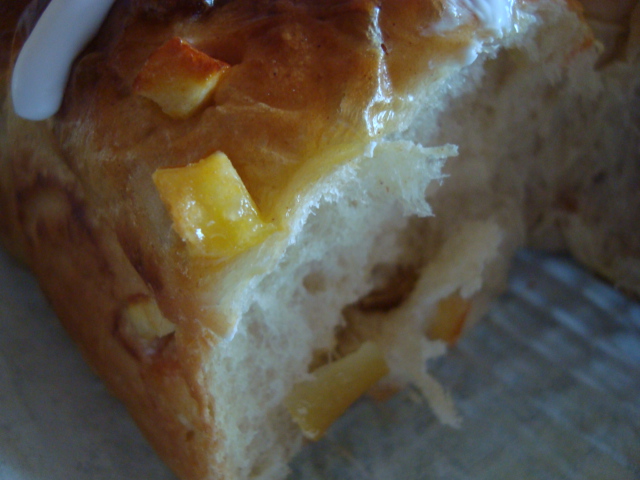 These were frosted still a little warm....the Lemon Royal Icing will harden nicely and not melt away on the buns when covered for
                                    later eating.
Sylvia