JHamelman's Light Rye and Pain Rustique, Thanks to Franko!
Today I baked 4 loaves, 2 light rye and 2 pain rustique from JH 'Bread'.  After seeing Franko's lovely bake of the Pain Rustique [1], it sounded and looked so good, what a perfect bread to have on hand. The flavor is delicious and the crust sang.  I left the caraway out of the light rye.  The bread is very good, but I prefer more of a rye flavor. We were up late last night and so it was about 2am I put together my poolish and sourdough..tired as I was today, I baked the breads and made a rotisserie chicken for dinner.  I hope to make a better looking crumb on the next go round.  I bought a new little Bosch compact and usually do all my mixing by hand, but wanted to try the mixer. I love this little compact mixer, but I still prefer to do my mixing by hand...anyway, it was fun getting a little practice using it.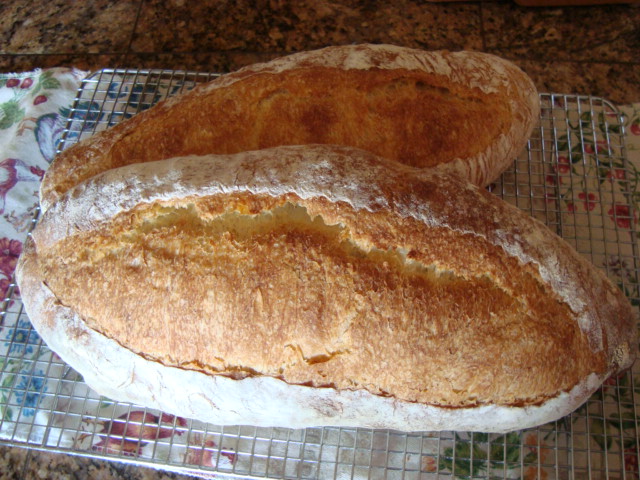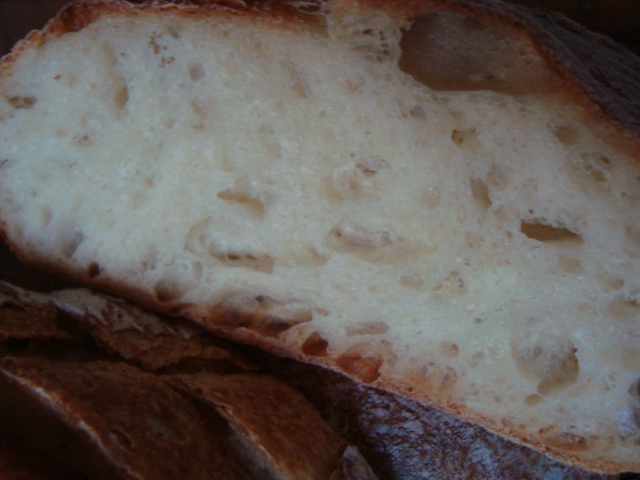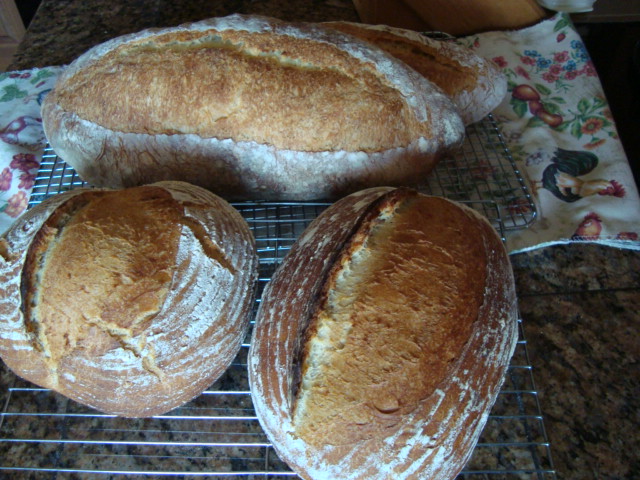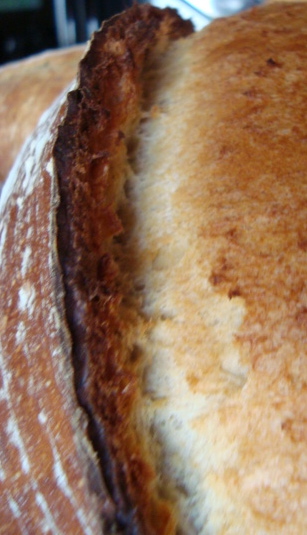 Bad night kitchen lights on the crumb shot of the light rye.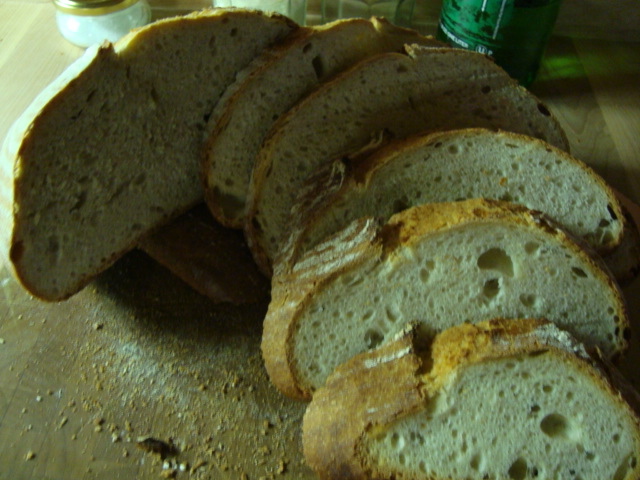 No recipe on these buns.  They were a one of those experimental batches.  Basically a sourdough whole wheat bun recipe that I
                                 messed with adding some APflour, egg and powered milk.  They were very tasty.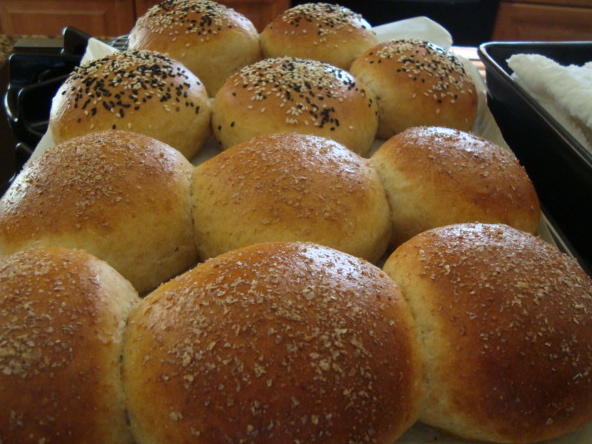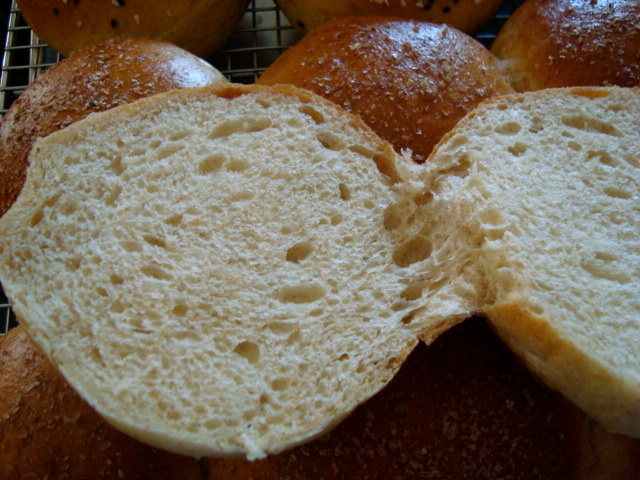 Sylvia