Flawless Choc Chip Hot Cross Buns
This is one of my oldest and most reliable recipes. Choc chip hot cross buns, while not "traditional" they are most definitely a firm favourite with the kids (and adults alike). The secret to these buns is a combination of things, for one the vegetable shortening is essential for that soft silky feeling after baking. Butter/oils etc don't compare and you can wind up with a heavier denser crumb. Secondly, the cocoa and chocolate you use will definitely be the deciding factor in the final flavour. I personally use Callebaut cocoa and chocolate, but Valhrona and other higher quality chocolates will be the difference between "meh" and "wow", supermarket brands will be quite underwhelming.
You can if you choose, leave things like the bread improver and vegetable shortening out, but the end result will be a much firmer crumb. These are meant to be nice soft mooreish buns so they will benefit quite a lot from these ingredients. I quite like the rapadura sugar, it may be hard to find and you can certainly use caster sugar in its place, but the rapadura has an amazing flavour.
Bun Ingredients:
500g Bread Flour
315ml Water
5g Salt
6g Bread Improver
70g Rapadura Sugar
30g Compressed (fresh) Yeast
15g Milk Powder
50g Vegetable Shortening
25g Cocoa Powder (best quality you can get)
8g Ground Cinnamon
250g Choc Drops (or chopped chocolate, again go for the best quality)
Crosses Ingredients:
5g Cocoa Powder
70g Bread Flour
75g Water
Glaze Ingredients:
2tsp Golden Syrup
1/4 Cup Warm Water
Step 1: Combine all the bun ingredients except the cocoa, cinnamon and choc drops. Mix well until the gluten has developed (about 5 to 10 minutes)
Step 2: Add the cinnamon and cocoa powder and mix well to ensure even distribution.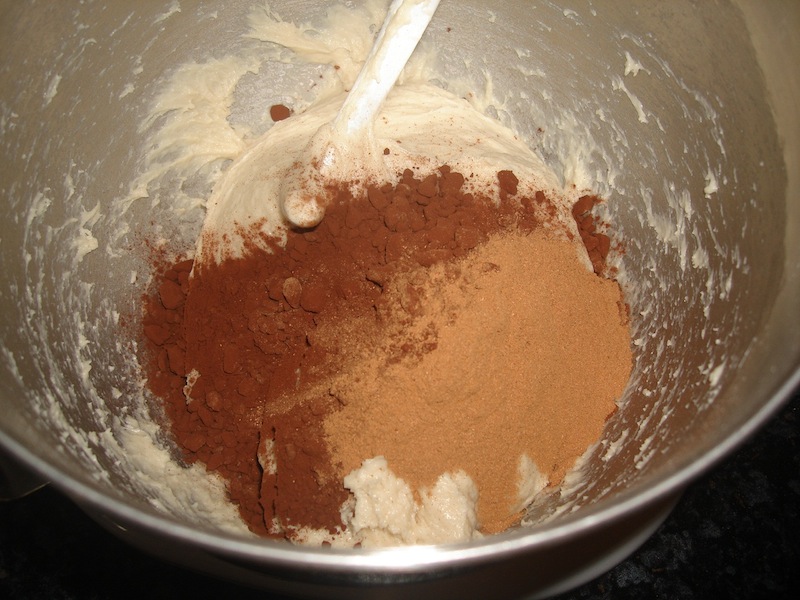 Step 3: Add the choc drops and mix well with your hands or similar. Be careful, you don't want to melt the chocolate.
Step 4: Immediately after mixing the choc drops, scale each bun to 80 grams and allow to relax for 15 minutes.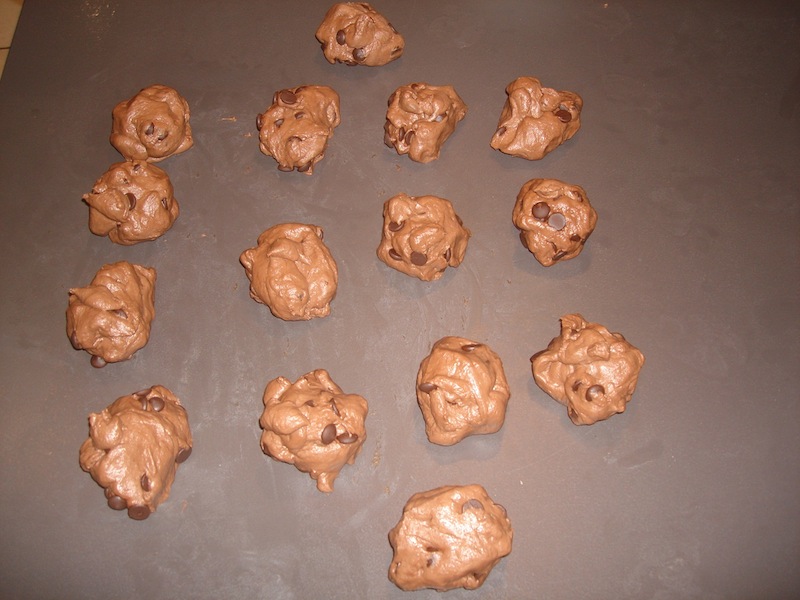 Step 5: Form each bun however you prefer, I use a circular rubbing motion on the bench top which forms a small tight bun.
Step 6: Arrange the buns on baking paper with about 1/2 inch to 1 inch between each bun.
Step 7: Allow the buns to proof till they are just touching, then mix and pipe the crosses onto the buns.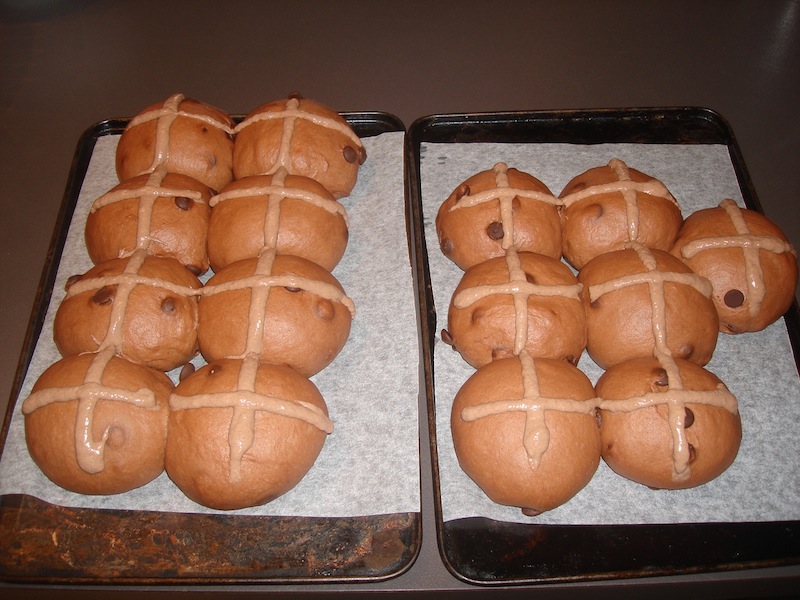 Step 8: Bake the buns in a 180C oven until quite fragrant and browning on top (about 25 mins).
Step 9: Mix the glaze ingredients, and while the buns are hot from the oven liberally brush the buns with the glaze.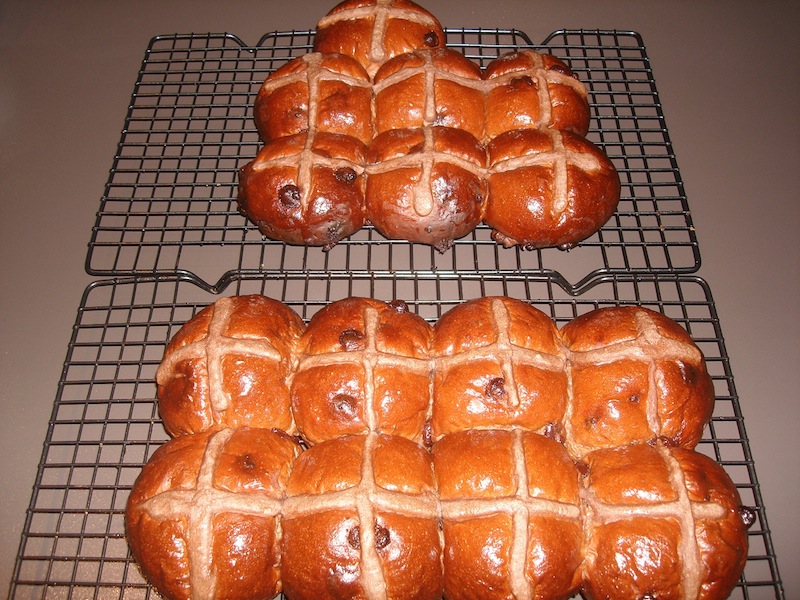 The buns keep fresh up to 24 hours before beginning to go hard, if they last that long. They are especially good in the morning cut in half and either toasted under a griller or in a sandwich press then slathered with butter. A final recipe they can be used for is a bread and butter pudding with an orange infused custard which is a heart attack waiting to happen.