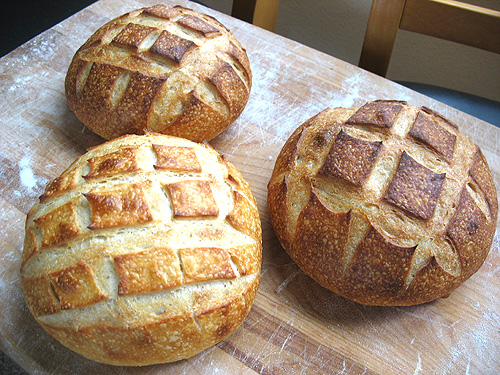 I baked three loaves of sourdough yesterday. The dough was lower hydration than I typically do, but they turned out real nice.
I also made pita bread [1] for lunch. The kids loved rolling them out and eating them. I have to remember to make them more often.
The new job at Mercy Corps [2] is keeping me very busy, which is why I am less active here. I'm extremely excited about being there though. It is a great organization full of great people. I couldn't ask for a much better place to work.