February 1, 2011 - 1:43pm
Questions about Mini´s favourite rye
At first I have to thank Mini for her fabulous recipe. It is easy and always gives good results.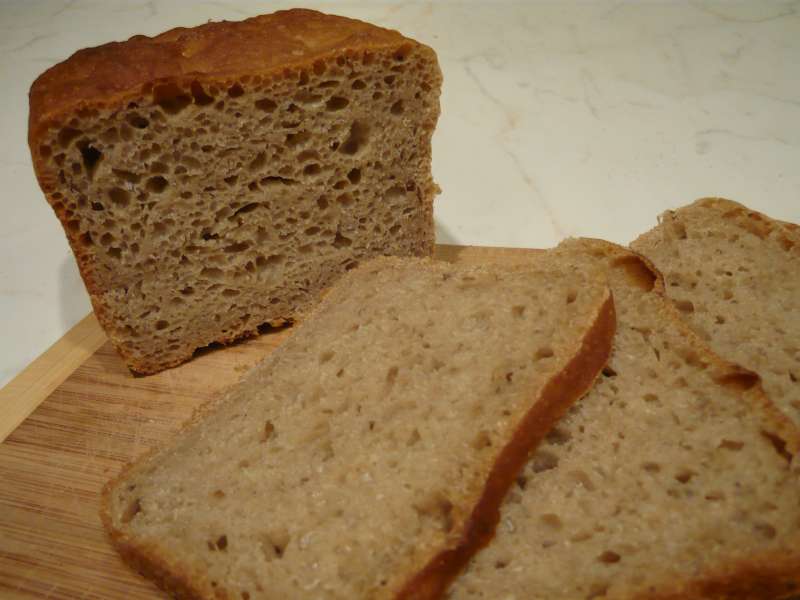 I have done it several times and several thought came into my mind.
- how do you dock the loaf to let the air escape? I tried a wooden toothpick but as the dough is very sticky I could not really manage to do it properly. The dough sticks to the toothpick.

- it happened to me twice that there was a nice oven spring at the beginning of the baking but later the bread shrunk down a little.

- I read in Hamelaman´s book that rye breads should be put in a very hot oven and steamed for shorter time than wheat-based breads. But Mini recommends cold start and to cover the dish (steam during 20-25 minutes). Why? Does it matter?

- it is mentioned that when using some wheat flour it is possible to knead it first and add rye flour later.
Do you mean that only a part of water should be used for the initial kneading, and the rest only when rye flour is introduced? Otherwise it would be a very wet and gluten developement would take a long time, wouldn´t it?

- When I lacked enough time, I also tried to mix all ingredients at once (salt included) and put into the pan 30-60 minutes later. It did not seem to make much difference. Could there be some negative effect?

- recommended internal temperature is 93°C after app. 90 minutes. Mine reached 98°C after 60 minutes 200°C (400g flour, loaf pan). Is that normal?

- I am still not 100% sure how to recognize that the loaf is ready to go to the oven. Is it when small bubles start to tear on the surface or is that already too late?
Thanks for any suggestion.
zdenka