January 28, 2011 - 10:36pm
Improving Food Processor Baguettes
Currently I am on a baguette kick. My wife bought a food processor for me this Christmas.  I often cook for a crowd and this machine is great.  It's the big WS Cuisinart model and it stays on the counter and I'm trying to use it for everything I possibly can.  I happened across the Van Over recipe in an old Cuisinart manual.  I looked at the recipe and thought the hydration seemed kind of low at 63% but made it anyway.  It was the easiest dough to handle - very tasty, but needed more crackle and more holes.   I added an ounce of water bringing the hydration to about 69%.  I then saw van Over's published recipe online  and noticed that he had made the same change.   I guess I learned from you all…  The bread was good but could be better.  
I just finished a batch of baguettes with this formula adjusted to 72% hydration and have a batch of dough in the fridge at 75%.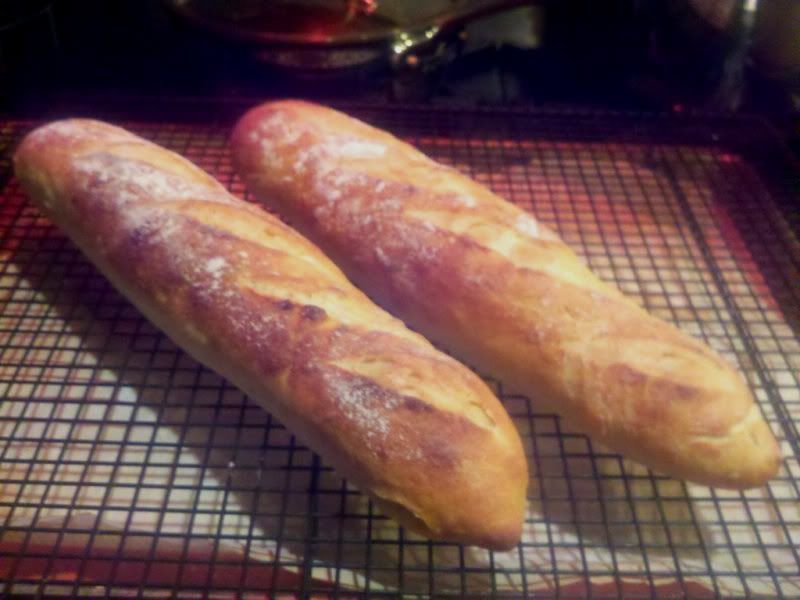 I'm attempting to adapt other baguette techniques to the food processor . My goal is to get a food processor dough with higher hydration and minimal active time and minimal kitchen mess.  And of course improve technique along the way.
Here is the 75% hydration Van Over recipe result: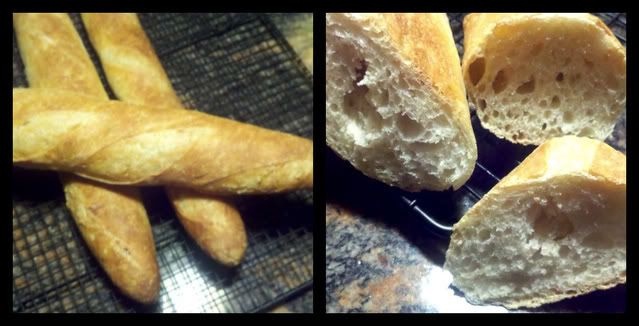 Scoring and shaping are getting better I think...
I then tried the Baguettes a la Bouabsa as described on Breadcetera by SteveB.  Did the autolyse first.  For the 200 slap and folds I processed for 45 seconds.  I left the dough in the processor and turned the machine on every 20 minutes until the ball reformed and spun for 5 seconds where the original recipe called for more folding.  
All went ok.  These were very tasty.  Minimal yeast aroma.  Crust was snappy.  Crumb not as open as I'd have liked.  Dough overworked?  Maybe too much pressure during shaping?  Under proofed?  Not sure...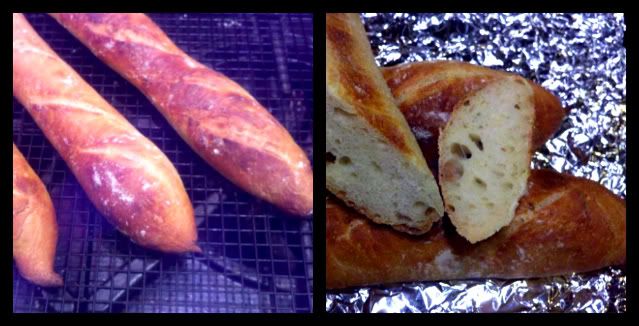 One of them became these Baguette Crisps.  Perfect for Hummus!!!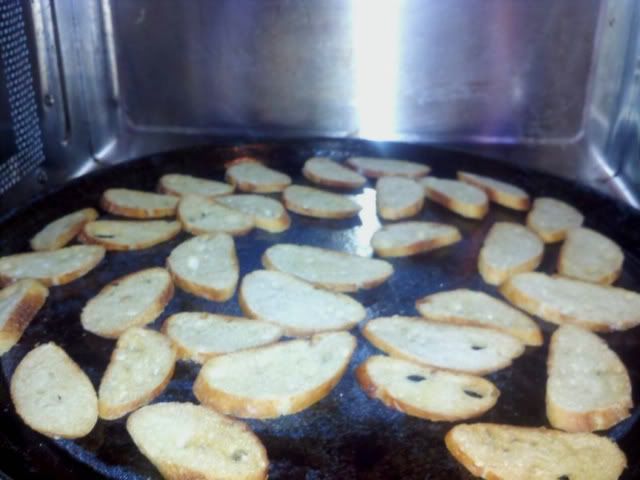 ]
The next batch was a blend of the Mark Bittman recipe from How to Cook Everything, and the Charles Van Over food processor recipes.
KABF             500g
wheat germ   10g
SAF yeast 1/2 tsp
Salt 1 1/2 tsp
Warm Water 364g
Mixed in food processor with metal dough blade for 30 sec.   Dough temp was 95F after the mix and was sticky to the touch.
4 hours Bulk fermentation then divide and preshape to small torpedoes.
Rest 15min then shape 
Proof en couche (parchment paper) 90 min
Bake at  480F for 22 min with steam for the first 10 min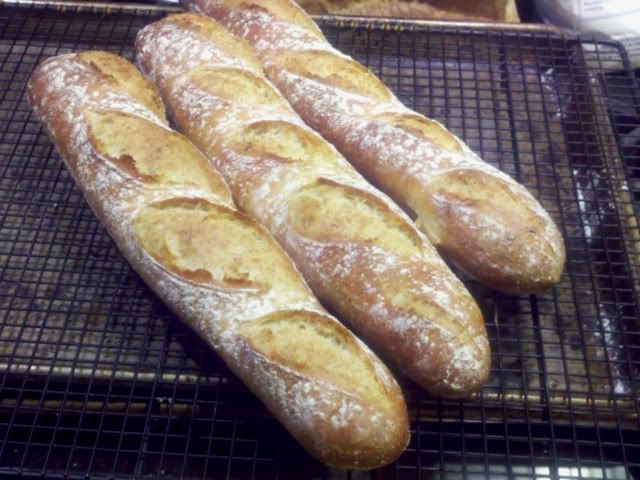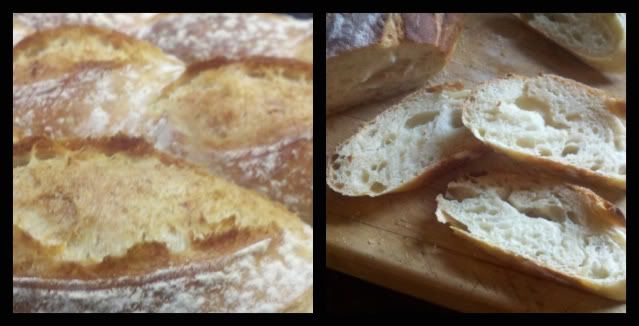 These are my best yet.  All done in one night.  Very tasty and light.  Loaves went from 210g before baking to 170 after...
Next 2 batches are both in the fridge:
-The same as above (Bittman Van-Over) except with 24 hour plus cold retardation after the bulk for baking first thing in the morning.
-DonD's Baguettes a l'Ancienne except I am using  the food processor for the mixing...  Tomorrow this gets yeast, the rest of the water, stretching / folding etc...
Any comments or tips?
tordoc