I've always held the lame a certain way when scoring loaves. I hold it so I score using the end corner of the razor blade closest to me. (See method 1., below.) But, at the SFBI workshops, both of my instructors held their lames so they used the end corner of the blade furthest from them to score loaves. (See method 2., below.) Now, Miyuki said it made no difference. It was a matter of personal preference. But I've wondered. I've reviewed the drawings and photos in books as well as various videos (You Tube, CIA/Calvel videos). I find that, among "the masters," some score one way and some the other.
So, even though I think I've gotten fairly good results with "Method 1.," I thought I should give "Method 2." a try. Here are my observations, and I'd love to hear which method others prefer, especially if there is a reason other than habit:
I made a double batch of Pat's (proth5) baguettes.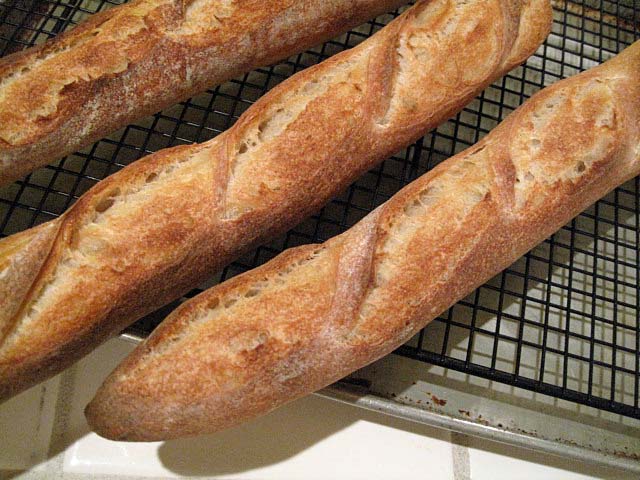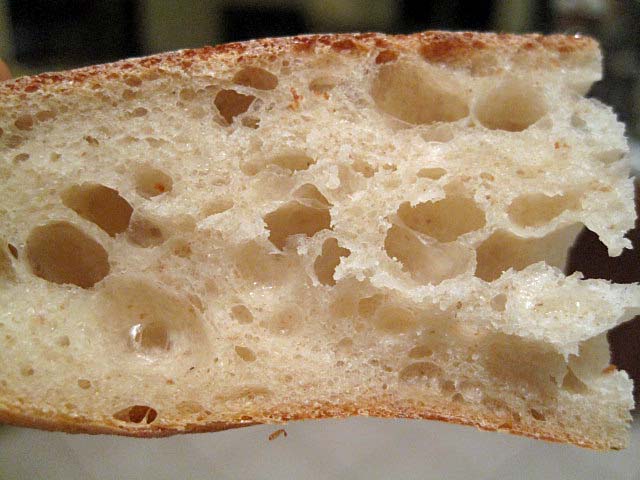 They were very yummy, as usual.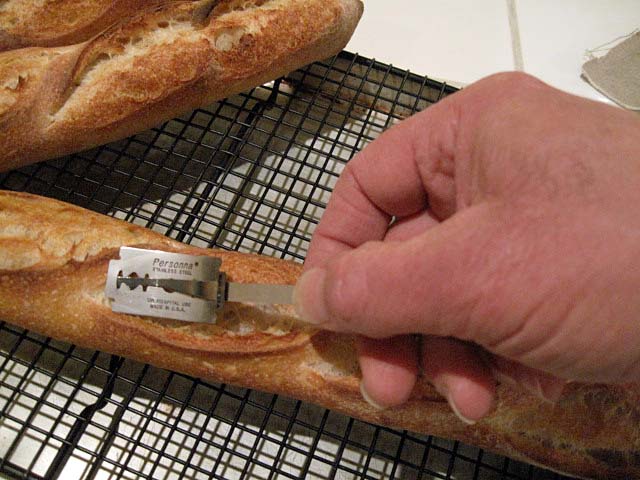 Scoring Method 1.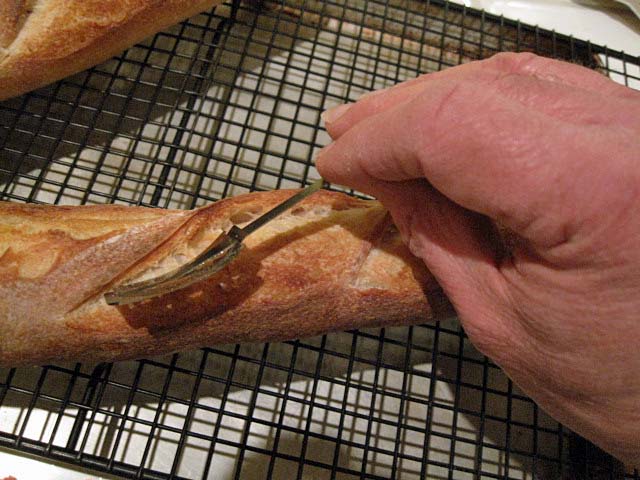 Scoring Method 2. (the method actually used on this batch of baguettes)
What I found was that Method 2. felt more awkward to me. On the other hand, I also felt I was forced to score with the blade at a more shallow angle (the proper way to score baguettes), whereas, using Method 1., my hand kept pronating (rotating so the palm was facing down), resulting in a more vertical cut relative to the plane of the baguette surface.
I'm hesitant to generalize based on scoring 4 baguettes. So, I'm eager to hear from other bakers regarding their experience, especially (but by no means only) from those who score hundreds of baguettes each week in commercial settings.
Happy baking!
David